Our free-to-attend webinars are curated by industry leaders and knowledge partners to help deliver industry-relevant educational content. Each session will run for 1 hour and showcase best practices, case studies, and the latest innovations together with engaging Q&A's.
| Dates & Time | Topic | Registration |
| --- | --- | --- |
| 14th September, 2pm GST | To go remote or not, Biometrics holds the key to tomorrow's workplace | Watch Replay  |
To go remote or not, Biometrics holds the key to tomorrow's workplace



14 September, 2021 , 2PM (GST)
Vaccination is progressing, and companies are preparing their staff to come back to the offices. There's no going back to normal. New hybrid work models are being adopted and employees are looking for convenient ways to get to their workplaces. On the other hand, many new headaches for Security and Operations pop up, raising issues on how to keep work premises, as well as company information, safe and secure. 

Join us on 14th September at 2pm as we discuss : 
Major security drivers and challenges related to hybrid and remote work models and how to mitigate the risk of security breaches
Biometric tools and applications for a smooth new hire/employee onboarding from HR-related activities (visas or identity verification) to Covid-compliant secure access control and monitoring of premises
How we achieved compliance with GDPR while still being able to provide convenient and secure smart building solutions leveraging facial biometrics as a company based in Europe 
Lawless Seas – The Case for Security
Our second webinar on Threat talks episode we discuss the global issues of maritime crime, and review two of the world's hot spots – the Indian Ocean and West Africa
Hear from leading industry experts, veteran Captain Gerry Northwood OBE Royal Navy alongside and Rick Mounfield CEO of The Security Institute as they discuss the security framework in unstable and lawless maritime environments of the Indian Ocean and the Gulf of Guinea. 
Don't miss this exclusive Intersec webinar looking at the description of criminality and the wider threat in both regions, as well as explaining how political, commercial and legal considerations have ultimately governed the nature of the security solutions that are now in place. Case studies of actual security incidents will be used to demonstrate how the threat and security provision has evolved.



Regional Update and Associated Security Threats

30 June 2021 , 2PM (GST)
Intersec in partnership with The Security Institute is glad to announce 'Threat Talks' – a series of webinar focusing on associated security threats in the Middle Eastern region.
Join us for the first episode addressing how the Middle East constantly remains a challenging environment and has re-entered a period of significant turmoil.
Broaden insights on how business ramifications can often be skewed by media reporting and personal perception. The agenda will also touch points on ways to commence with a regional update that aims to share the inter-connectivity of many of the challenges and conflicts.
In Partnership with :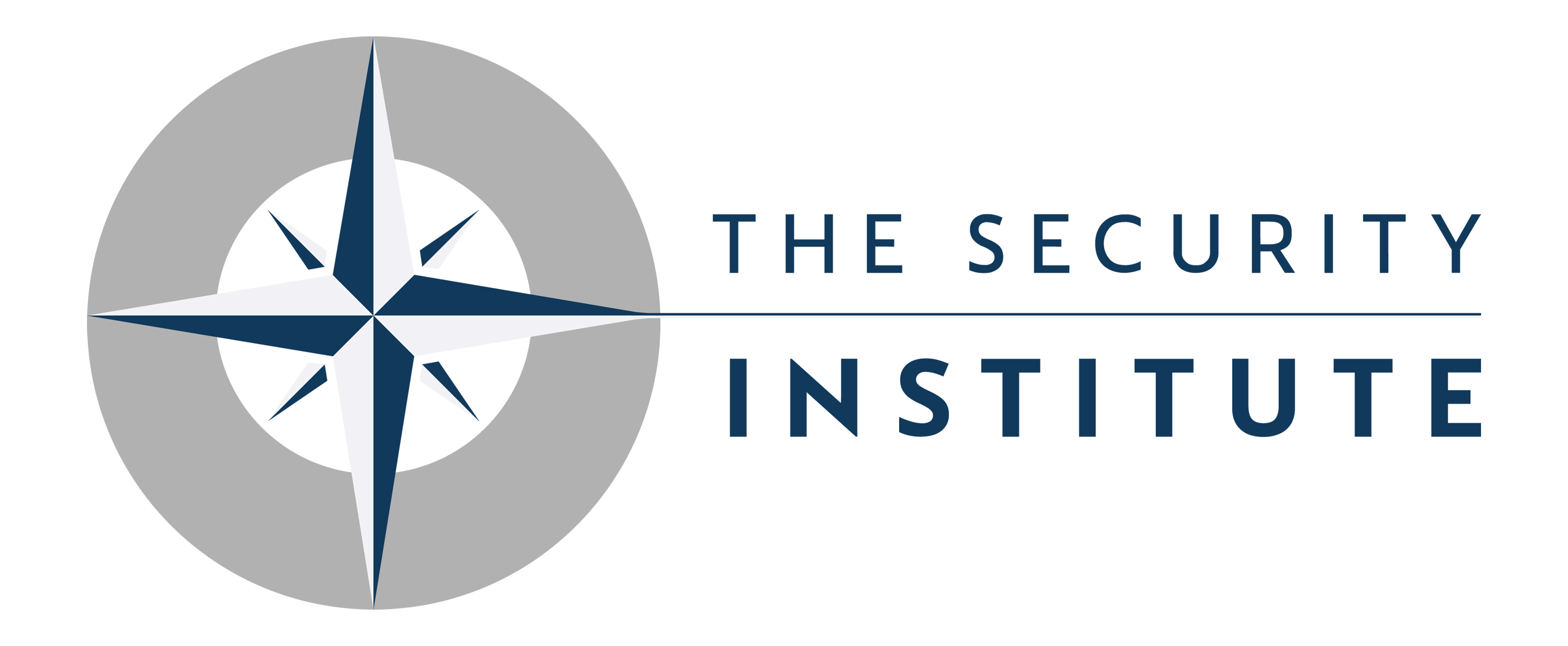 Integrated Operations Centres (IOC) - What is next?
9 June 2021 , 2PM (GST)
Digitalization is the key to sustainable future and control rooms are witnessing new level of sophistication.
The current scenario involves continuous streams of real-time data and images from remote industrial sensors, mobile devices, drones and robots, video, network equipment, applications, Internet data, big data, broadcast television and social media. This volume requires flexibility with more assets and complex interdependencies to monitor and manage the integration and modern integrated control centres are being prepared to handle this and more. 
Integrated Operations Centers (I.O.C.) are the top-level command and control center in an organization; where decisions are made based on data gathered from different sources and systems. This escalation is largely due to advancements in technology making their implementation more cost effective, accessible and multi-functional. 
Sponsored By: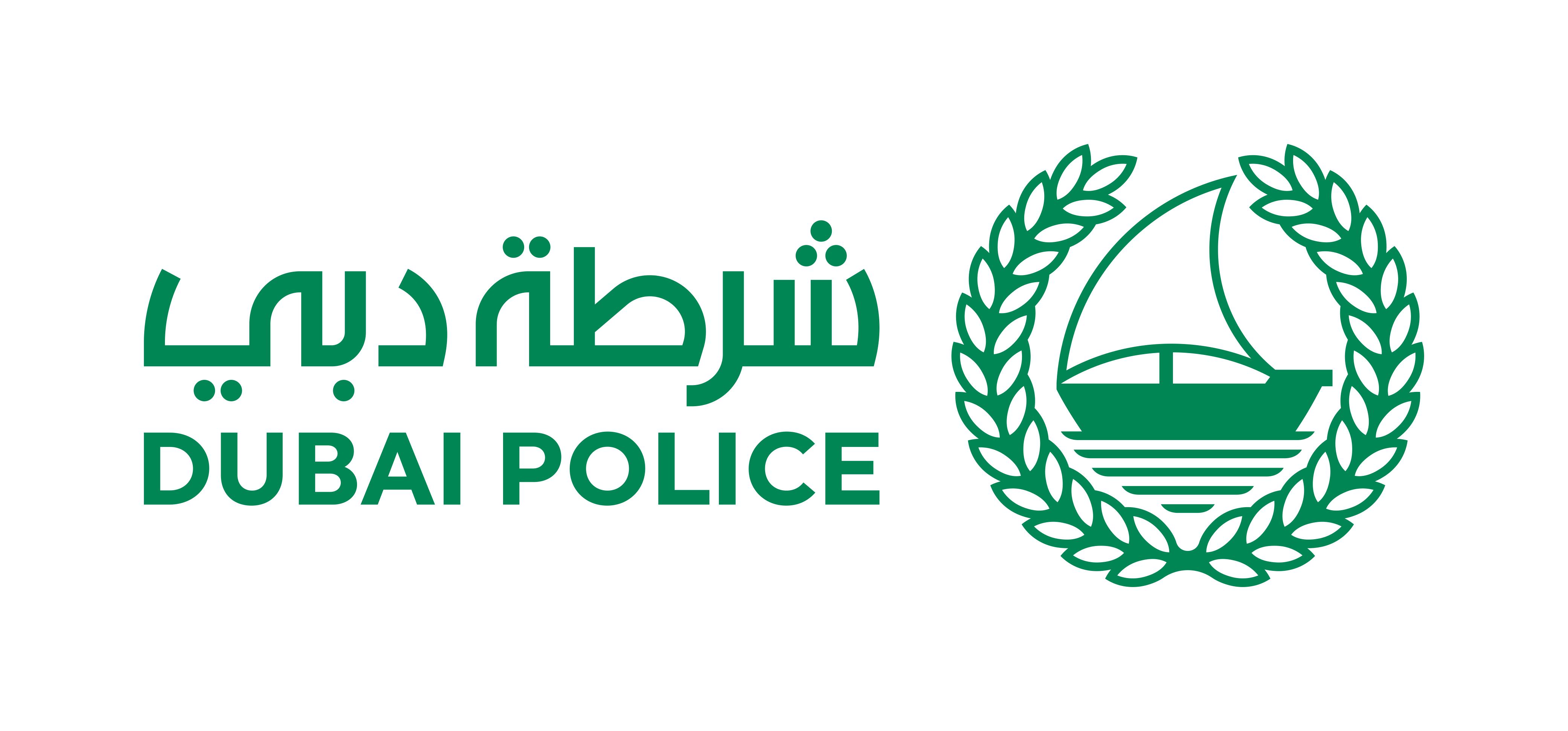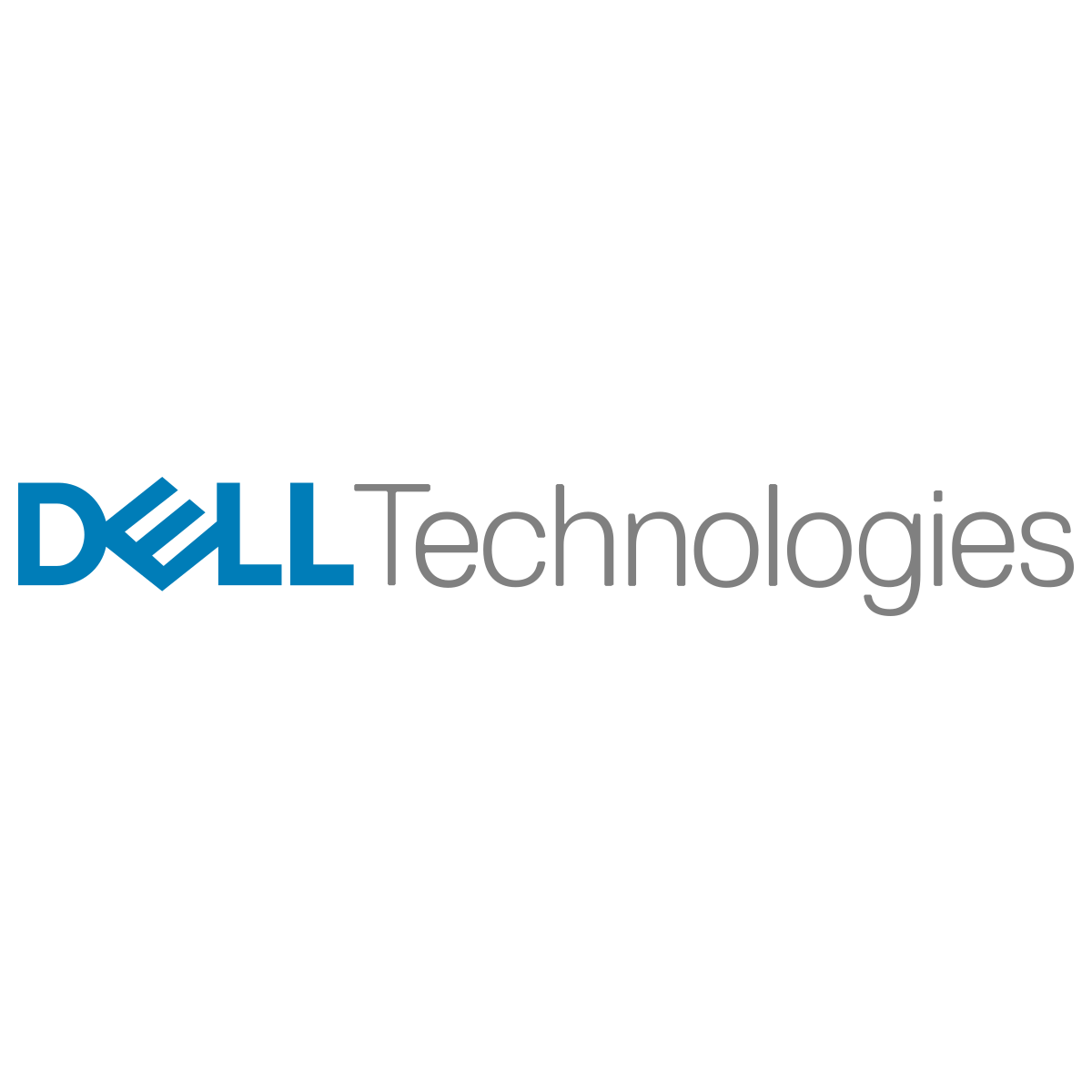 Harnessing the power of Video Data, and AI in Retail
26 May, 2021 , 2PM (GST)
The super alliance of surveillance video analytics with RFID and other data can lead to operational insights and enhanced efficiency in inventory optimization.
By combining data from fixed Radio Frequency Identification (RFID) with high-definition surveillance video in March Networks Searchlight software, retailers can visually track the location of RFID-tagged products, and search and recover missing items. This powerful solution can help reduce stock losses, and enable retailers to visually analyze inventory flows and uncover meaningful insights. 

Sponsored By: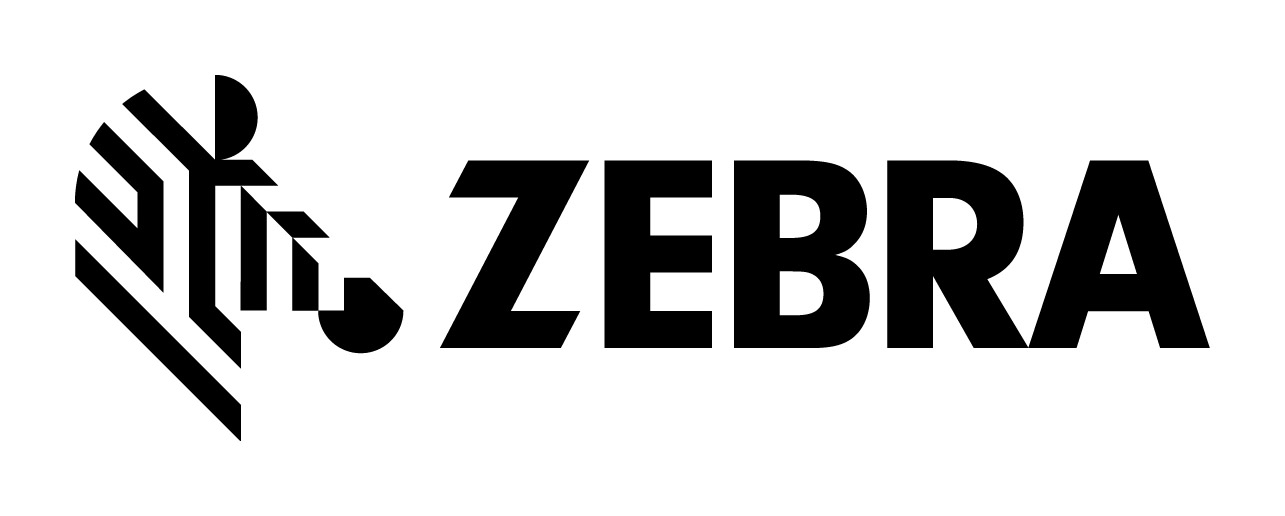 Technology Evolution - Video surveillance solutions
23 March, 2021 , 2PM (GST)
The ultimate value of data generated by an increasingly wider variety of disparate security and non-security sensors, devices and systems is its ability to be analyzed and distilled into actionable intelligence that can be used to increase security and improve operations.
Recent developments have shown that 2021 technology trends will depend significantly on the advancements in intelligent video surveillance, analytics & enterprise-class storage
Connect with the industry leaders as they discuss the 'Technology Evolution - Video Surveillance Solutions' and how it brings value to optimize your business and learn about :
Data Explosion
Business Intelligence and Customer Experience
Technology for changing world
Storage Land Scape
Power of Partnership
Sponsored By:


Ensuring a cybersecure OT network in an age of OT/IT covergence
17 March, 2021 , 2PM (GST)
Operational Technology (OT) systems within buildings have increasingly become smarter and more connected in an ever-evolving digital era. This proliferation of IoT devices and systems sending data to the Cloud has resulted in a propensity for cyber-attacks. Hence, protecting your OT systems has become increasingly important. However, there is only one IT budget, and advocating and investing in Cybersecurity spending in OT has become critically important. Hear from our industry panelists on the best practices they can share on how to achieve this goal.
Sponsored By:

Next Generation Building IoT for Enterprise Performance Management
28 January, 2021 , 2PM (GST)
To remain competitive, companies must embrace the transformation of digital processes and operating models. If owning or managing a portfolio of buildings, some of these challenges may sound familiar;
Aggregating data from disparate legacy systems
The ability to run building operations from anywhere, 24/7
Running costly calendar-based maintenance schedules
Operations that perform better today compared to when it was built
Complexities with making investment decisions
Through advances in IoT, find out how you can connect existing safety, security, energy and productivity systems, allowing actionable visibility into your assets, processes and people. Our enterprise performance management solution, Honeywell Forge for Buildings, connects existing systems and aggregates data in a secure cloud and open environment with mobility and application integration.

Find out how you can further improve occupant comfort, energy efficiency, safety and cyber security with proven technology and meet your digital transformation goals.

Sponsored By:

Safe City - Video Surveillance Storage Architecture
12 January, 2021 , 2PM (GST)
From intelligent traffic systems to real-time crime mapping, safe city applications are redefining the urban experience.

These deployments are unique in that they acquire, process and store information from multiple sources. In these environments, Surveillance cameras, Storage, VMS and detection technologies such as object recognition, license plate recognition, scenario recognition and video analytics are used to generate insights to improve traffic flow, emergency response, crowd and gridlock mitigation and other municipal operations.

Our panel of industry experts will discuss the Safe City Elements and share best practices and future trends.
Learn about:
Safe City & Data
Storage Design Consideration
Eco System
Sponsored By:



Secure Access Control Technologies for Safer and Healthier Buildings
25 November 2020, 2pm (GST)
Life in the new normal means that our return to the office is not business as usual. New guidelines and ways of working have been implemented to protect employees and occupants but creating safer and healthier environments is about more than just meeting new regulations. Occupants need to be reassured and feel confident that the space is safe for their return.
Amongst the array of technology solutions that can help building owners/operators to create and manage a safer and healthier building is Contactless Access Control. Through the integration of technologies like Artificial Intelligence (AI) and Biometrics, it is possible to create a secure and frictionless access control experience that minimizes contact with frequently touched surfaces, decreasing the risk of contamination.
In our next webinar learn from Honeywell and IDEMIA about how integrated security solutions, biometrics technologies and AI can help to meet the most stringent security requirements for your industry while delivering improved health and safety.


10 November 2020, 2pm (GST)
Connected Life Safety Services by Honeywell
Today, organizations across the fire safety value chain are under pressure to achieve more with fewer resources. What if you could transform the way fire systems are designed, installed, monitored and maintained with one powerful tool?

Honeywell Connected Life Safety Services (CLSS) places connectivity at the heart of fire safety, providing real-time visibility and drive timely, accurate decision-making. CLSS is an innovative all-in-one cloud platform for fire safety systems allowing systems integrators and facilities managers to deliver an improved service to end-users, while maximizing the performance efficiencies offered by Honeywell's leading fire detection and Alarm Systems.
The Honeywell CLSS platform harnesses the power of hardware and software to transform the way systems are designed, installed, monitored and maintained – ensuring the highest uptime for critical life safety applications in a building environment.
Stay Connected. Stay Protected.

Thank you for such a useful webinar which added to our knowledge and experience. Please keep inviting us to such useful activities.
27th October 2020, 2pm (GST)
Powering Business transformation with Computer Vision
One of the most compelling challenges facing the safety and security industry is scalability, especially when it comes to managing video data. Computer vision is fast becoming an essential requirement to the majority of safety and security projects. Building an architecture that can scale means that complex deployments become manageable.
In this workshop you will learn from industry leaders Dell Technologies and Nvidia on how Computer Vision and Digital Video surveillance are coming together to unlock business value with real-time video analytics. The session will demonstrate how Computer Vision is driving real-time business decisions with a major European retailer and a major Middle Eastern airport hub. These two real-world examples will allow you to understand the major differences between a distributed architecture and a centralized architecture, and how to overcome some of the key challenges.
This session will highlight the below:
Breaking down the Edge: A quick introduction to Computer Vision
Understanding the different architecture strategies
Use Case example: Smart Retail
Use Case example: Smart Airport
Panel Discussion with Q&A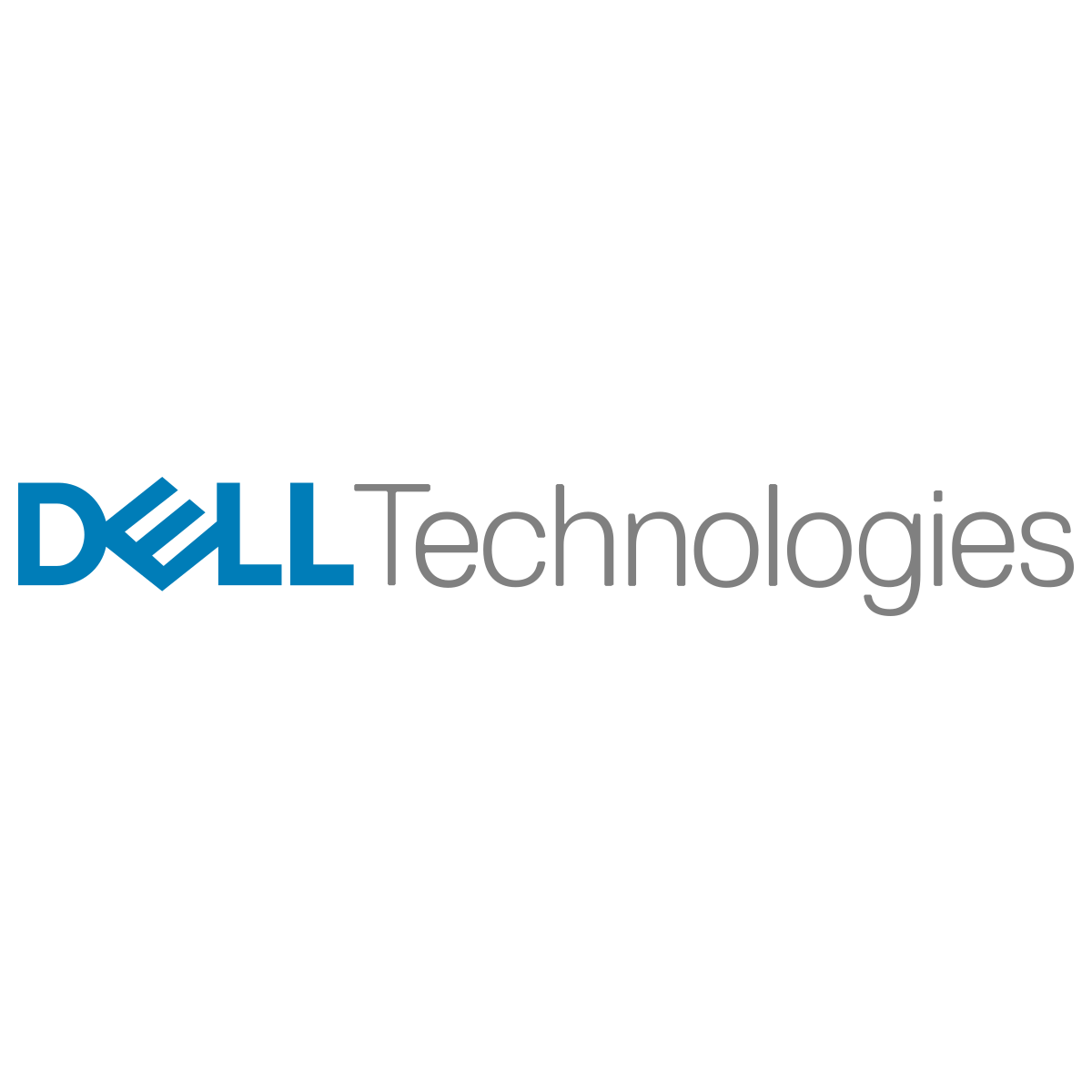 20th October 2020, 2:30pm (GST)
Body Worn Cameras – Agile Surveillance for Safer & Smarter Cities
Intersec will explore the role of Body Worn Cameras in providing agile surveillance for safer and smarter cities around the world. The technology, which can be mounted on an officer's eyeglasses or chest area, offers real-time information during patrolling and general maintenance. The technology provides law enforcement with a surveillance tool to promote officer safety and efficiency and restores faith through transparency and control. Live streaming technology, the VMS application and ability to communicate video to a central command & control centre is an unparalleled way of providing advanced situational awareness that can help protect both traffic officers and public.
Join us and learn more about the camera equipment and its path-breaking features, explore the highlights of the VMS software, get insight into the application and significance of body-worn cameras and of course the rules and regulations for installing the same.
We will bring the experts from SIRA, Dubai Police, Axis Communications and Milestone Systems and discuss the future of wearable cameras, and how it will redefine the surveillance and control for big cities in an efficient way.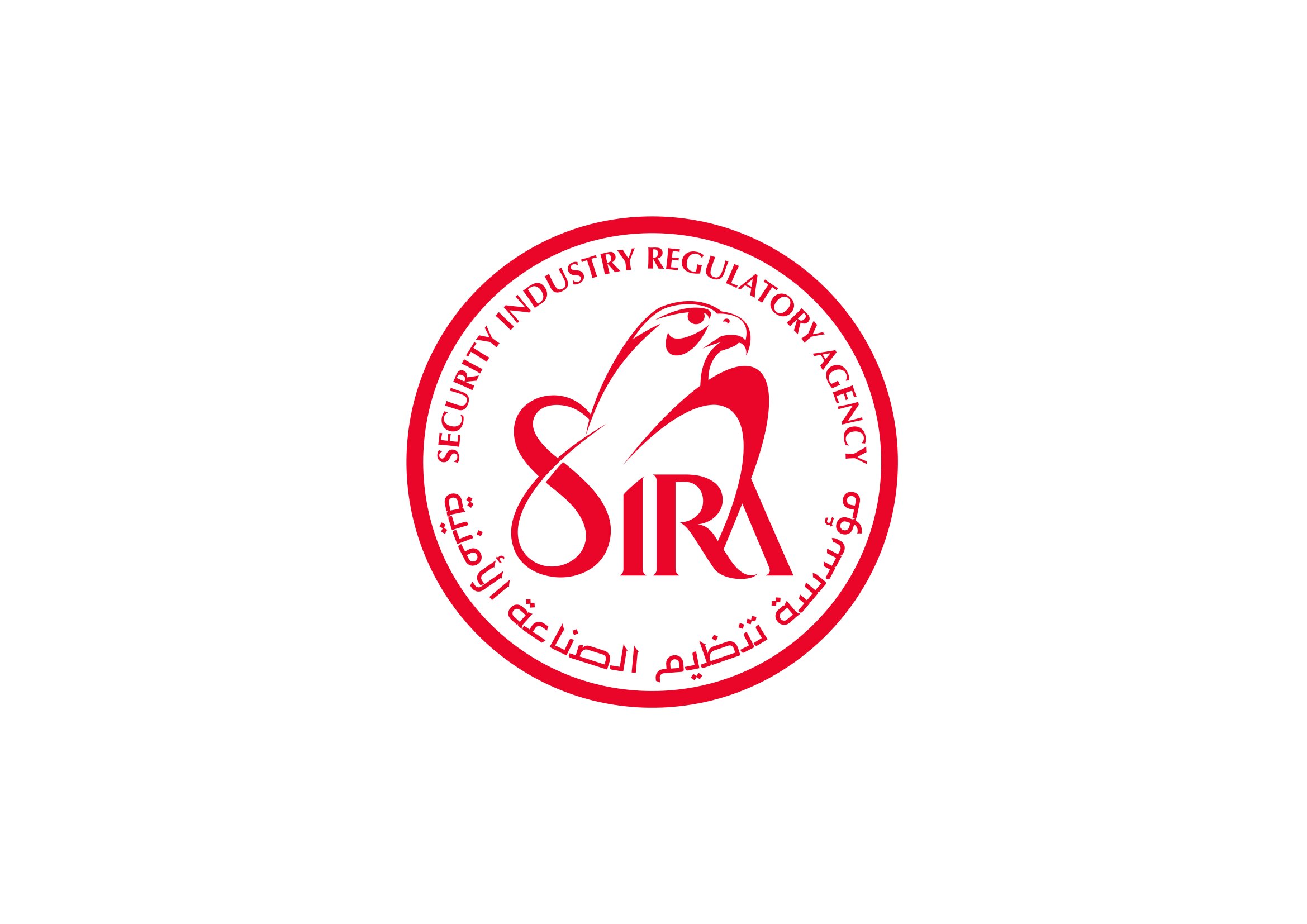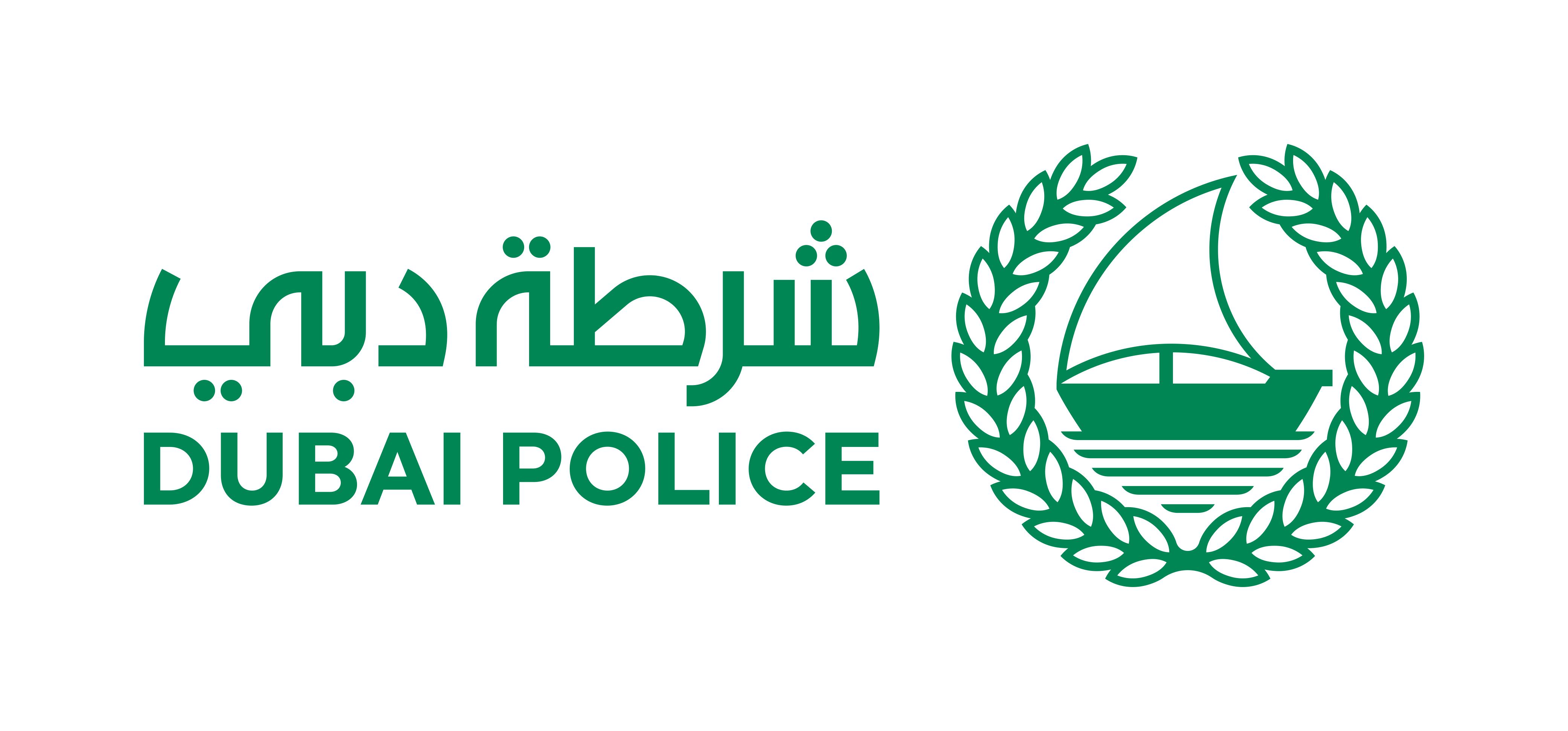 I would like to thank the entire Intersec team to have an excellent workshop which gives us an opportunity to know about the latest technology which we can exercise at our property.
It is really important to know about the importance of using artificial intelligence for systems and programs to work represented by the body-worn camera. We are extremely happy to join you and thank you very much.
21st September, 2020, 2pm (GST)
Digital Risk Protection – When the going gets digital!
Fuelled by the current situation, growth in digital transformation is unprecedented with estimates indicating that two-year's worth of global digitalization happened during the first two months of COVID-19. For businesses, their digital footprints are becoming increasingly large and complex and in some cases, digital assets are unaccounted for as abrupt changes are made with less caution.
This session will highlight the importance of digital risk protection and include:
A discussion on scenario-based instances to shed light on business impacts and risks associated with industry verticals. Recommendations will be presented and discussed for dominant trends.
How Digital Risk Protection relates to multiple stakeholders in an organisation. It is all about around the clock monitoring of digital assets, their contextual validation and proactive remediation through efficient means.

Digital risk comes in many forms, like unauthorized data disclosure, threat coordination from cybercriminals, risks inherent in the technology and in third-party associates, and even from your own employees. All boundaries covered very nicely by the Intersec webinar.
We are really impressed with the quality of the participants who came from all over the world to share Intersec 2020
31 August, 2pm (GST)
Drones as a vital Asset during  COVID-19
Covid-19 is the tipping point for the Drones industry. Drone technologies were incorporated in every possible solution to help contain the spread of the virus by reducing human-to-human contact. Governments across the globe have engaged drones to disinfect, sterilize, assess, and patrol cities and it has played a big role in controlling and preventing the virus spread. 
Intersec hosts Dubai Police along with Dahua Technologies and Azur Drones, and will show case the UAE's committed drive to combat the virus and make the city safer. Futuristic drones, by world class manufacturers, are the warriors without borders.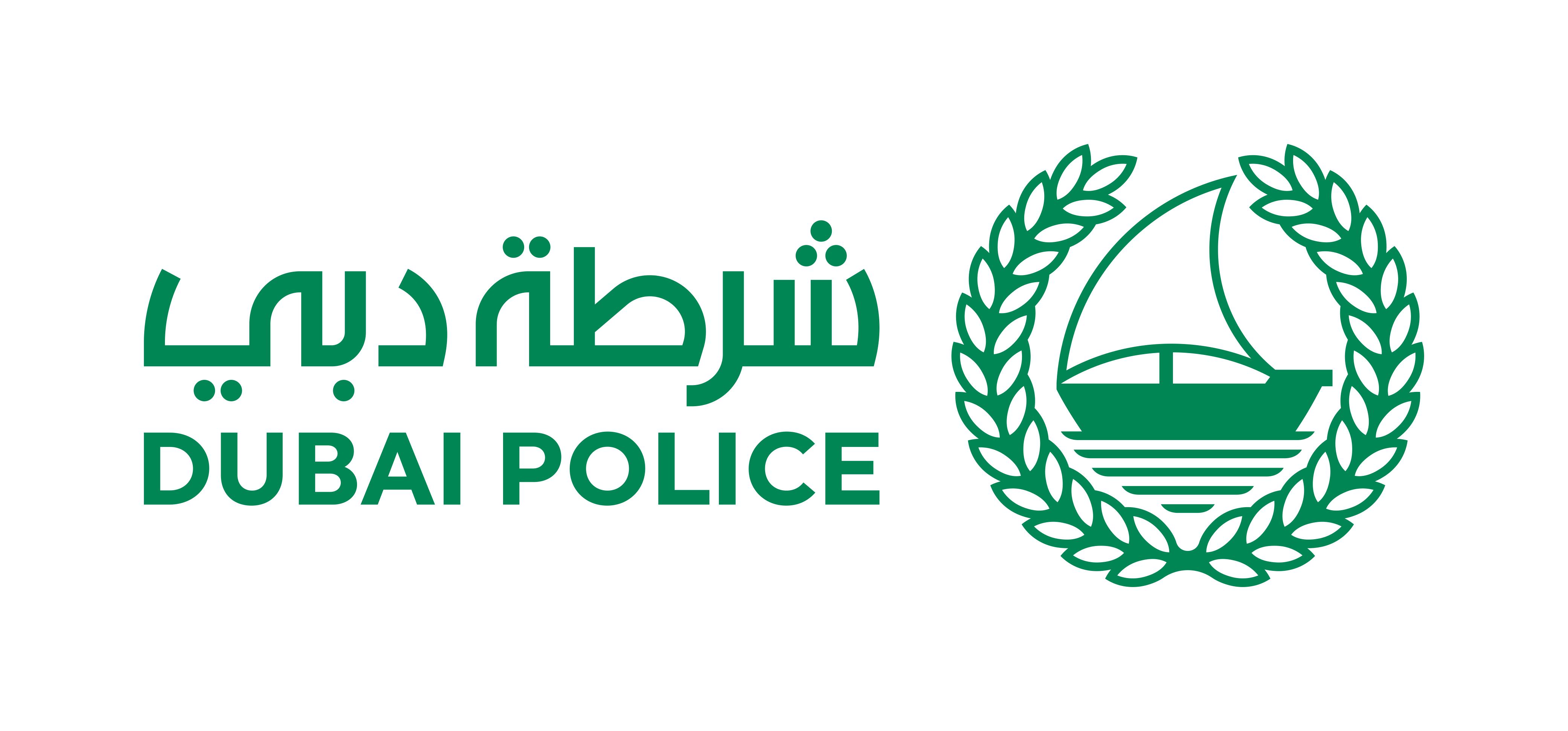 26 August, 1pm (GST)
Zero Threat in Cyber Sphere 
The volatile and fast-paced world of transactions, data exchange and human interaction is vulnerable to cyber threat and needs sophisticated vigil and control. Intersec invites you to learn how to mitigate potential threats with detection, assessment, control and governance. Listen to digital transformation leaders and be one step ahead with your assets.
Learn from : 
Microsoft: Why Zero Trust is Critical for Remote Work Environment? 
Huawei: Cyber Security Governance: Zero Trust from End-to-End 
Digital 14: Mitigating and Responding to Cyber Threats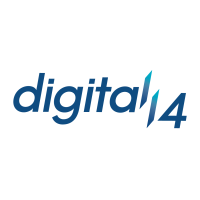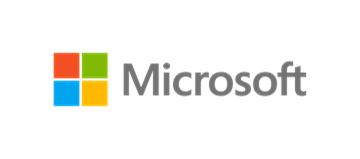 17 August, 2pm (GST)
Compliance in Cloud at Scale
Every organization wants to improve the digital customer experience and speed up their release cycles to be ahead of the game. This means their environments and application footprints are continuously changing. The continuous change also means that there is a risk of misconfiguration, which can lead to malfunctions or security issues. Traditionally, compliance is mostly a manual activity whereby effort is made in discovering/creating artifacts indicating policies against some defined baselines that have been executed against 'the software system' and this often includes signed approvals from bodies like Change Advisory Boards. If the scope is at the enterprise level, people might spend late nights and weekends just to prepare themselves for the audit or they might run through mock Q&As. In the end, a snapshot based report is provided upon which teams have to plan the remediations
In cloud, the compliance can be continuous and automated in terms of remediation in order to address the ever changing application and infrastructure landscape.
In this session, we will discuss how 'Infrastructure-as-code' technologies along with dynamic configuration services can enable organizations of any size and scale to implement the concept of continuous compliance and remediation, eliminating the manual processes and letting the technology teams to focus on what matter most.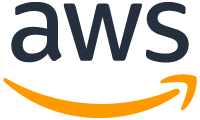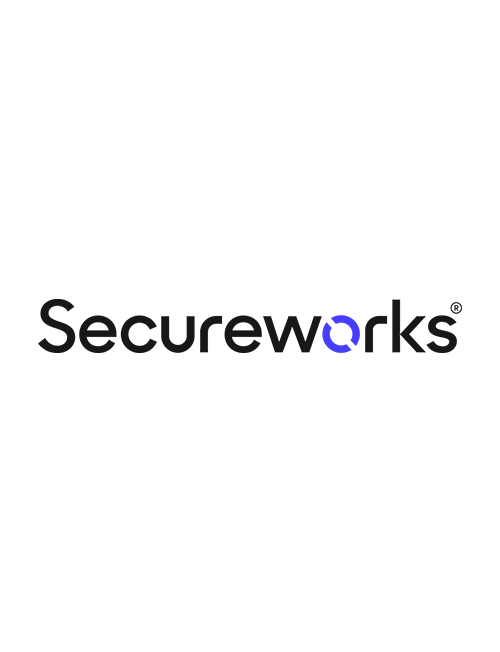 27 July, 2pm (GST)
Evolution of Surveillance

We all know the surveillance industry is growing! Cameras, software and recorders seem to improve their capabilities every year, but how does this effect the data? In a digital age, data, if managed correctly can solve real-life challenges, create an advantage and even lower operating costs.
Our panel of industry experts will discuss the 'Evolution of Surveillance' and how it affects data, sharing best practice and discussing future trends. 
Learn about:
Your part in the Datasphere
Surveillance data and security
Edge vs Core
Surveillance AI data
New storage architectures and methodologies

14 July, 2pm (GST)
Mobilizing AI for Healthcare during the Pandemic


Artificial intelligence (AI) has the potential to transform how healthcare is delivered. The potential for both AI and robotics in healthcare is vast, with numerous applications of AI on the market today that have the potential to transform many aspects of the patient experience, as well as administrative processes that can improve patient care and potentially save lives.

Whether it's being used to discover links between genetic codes, to power surgical robots or even to maximize hospital efficiency, AI has been a boon to the healthcare industry.

Our panel will be presenting:

Siemens: Application of Artificial Intelligence and Deep learning Algorithms in the field of medical imaging
Microsoft: Democratizing AI for better health outcomes
Ministry of Health, UAE: Breaking Silos to fight COVID-19
Injazat: Tele health and virtual care
Learn about:
The AI transformation in healthcare
How the healthcare industry is evolving rapidly with large volumes of data and increasing challenges in cost and patient outcomes.
How the early adopters of AI in the healthcare space are reaping the benefits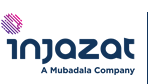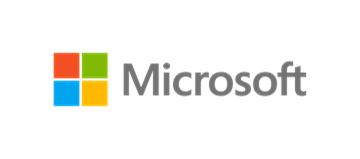 8 July, 2pm (GST)
Smoother Traffic through Smart City Technologies
Smart Cities that invest in intelligent mobility technologies can help reduce the toll of traffic and congestion on the environment, citizen health, and quality of life
Learn how intelligent mobility technology can::

Save money overall by reducing the rate of traffic incidents 
Ensure that any accidents that do happen are attended to rapidly
Help local authorities modernize workflows, helping to centralize their management of urban mobility, security and other public services

29th June, 4pm (GST)
Returning to work and the new normal
The dramatic impact of COVID-19 on day-to-day office operations has highlighted the vulnerabilities in the office environment given the current situation, moving forward, office management will need to make changes to protocols to implement the 'new normal' to ensure a new safe working environment for employees.

Learn how to:
Plan for effective approaches to return to work within what will become a "new normal"
Risk asses approaches protecting/promoting the health, safety and wellbeing of employees
Implement strategies intended to protect workforce health and maintain productivity
Talking points will cover:
Introducing the SOM toolkit
How the Corona-19 virus spreads – fundamental to the risk assessment
Workplace anxiety
Five steps to Risk assessment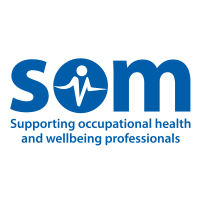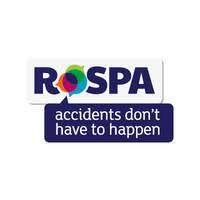 24th June, 2pm (GST)
Design your surveillance solution
Industry expert AXIS will provide insight into Surveillance Set up through Site Designer – the most efficient tool to design, install and verify multiple systems and verify effectiveness.
What you will learn:
How to create the right system to fit the exact operational requirements and needs of a client.
How Site Designer makes it easy to design, install and verify the surveillance systems.
Get trained to manage multiple projects online and off, efficiently revising your selections and specifications.
16th June, 2pm (GST)
AI enabled Smart Future Office
Learn about Intelligent Frictionless Access & IoT solutions to minimize risk and foster a culture of trust in the workplace.
Points that will be covered:
What is Artificial Intelligence and what does that mean for the security industry?
AI for video, does that make my security system smarter?
Explore IoT Solutions for Resilient Workplaces and learn how IoT solutions can minimize risk and foster a culture of trust in the workplace.
Build strong employee confidence by creating a safe work zone and eliminate physical limitations of space
How to improve security of corporate assets, people and information
Enhanced video surveillance, visitor management and evidence management systems & its role.
How to implement and use technology to manage occupancy, elevators, access control and cleaning procedures in facilities.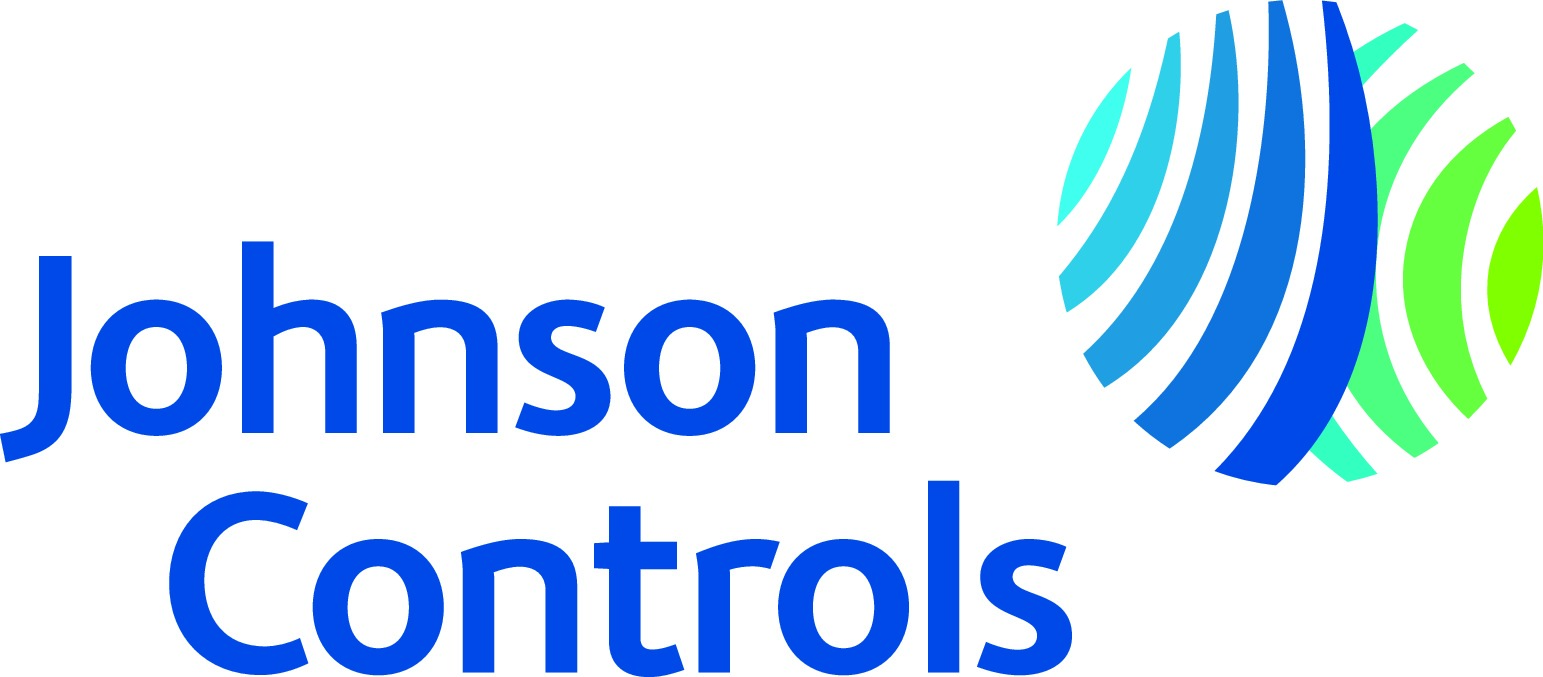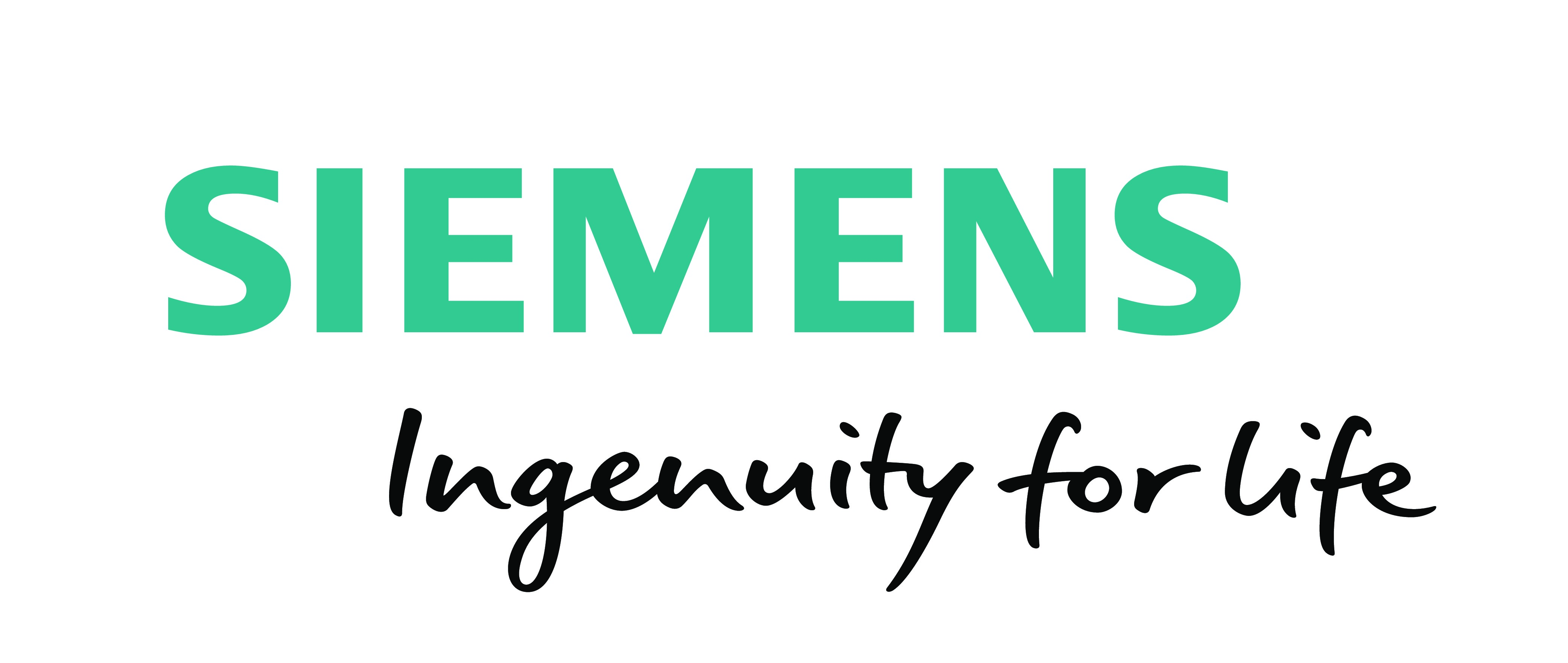 21st May, 2020
COVID19: Simplifying infrastructure for expanded uses of Computer Vision in Safety and Security

The dramatic impact of COVID-19 on day-to-day business has highlighted the vulnerability simplifying infrastructure for expanded uses of Computer Vision in Safety and Security.
Talking points covered:

Covid19 in the MENA: Where do we stand now? 
Effective operating models for business survival over the next 6 months