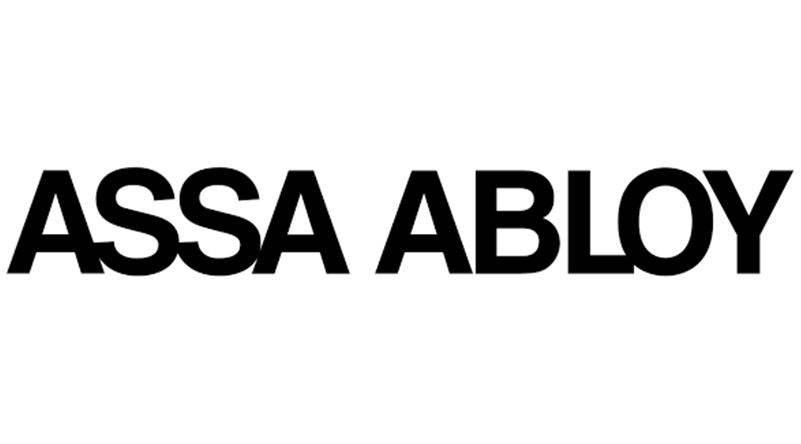 What did you most enjoy about Intersec 2022?

ASSA ABLOY is the world leading company in Access Solutions and has been repeatedly included in Forbes World's Most Innovative Companies list. The level of innovation has even increased in the last few years and also during the pandemic many new innovative products and solutions have been introduced. Intersec 2022 was a fantastic opportunity to present our latest innovations and unique value proposition, thanks to the combination of an unparalleled product range and pervasive multi-channel customer presence.  

What products/ solutions did you highlight at the show?

ASSA ABLOY is rapidly evolving from a product centric organization to a customer centric complete solution provider, and this applies to Digital and Mechanical spaces. As such, we presented ourselves as solution providers mainly in 3 areas:

 Digital Access Solutions: this includes the widest range of electrotechnical locks (both ANSI and EN standards), digital cylinders (eCLIQ, Abloy CLIQ), wireless locks (Aperio) and our new Access Control platform Incedo. So, a very complete, innovative, and cost-effective Digital Access Ecosystem.
 Smart Residential Solutions: under our very well know brand Yale, we are able to provide best in class Smart Door Locks, Alarms, Cameras and other solutions all managed through our user-friendly Yale Access App. As a result, in the commercial space, and in the residential space, we are able to provide a state-of-the-art access and security ecosystem for individual houses and multi-residential applications.
 Total Door Mechanical Solutions: we are the only player in the Middle East providing high end commercial doors and any kind of hardware together. We produce doors locally in Dubai and hardware all over across the globe with more than 50 best in class factories, we have a wide range of certifications, suitable for any kind of applications and standards. Most importantly we are the most innovative company when it comes to Specification and for this, we offer to our professional customers access to "Opening Studio", a very powerful software suite that allows our solutions to seamlessly integrate into the building design. At Intersec, we launched our most innovative Digital Cylinder platform, called "Pulse", a battery-free solution.
Are there any specific industry challenges that your products/solutions aim to address?

Few examples: Hospital projects with our total access solutions (doors, hardware, electromechanical locking solutions, access control), Critical Infrastructures (Electricity, Water or Telecom) protection with our advanced wireless locking solutions for remote control and maintenance, or even detention solutions with combination of certified doors and high security locks. But I would say, we really have best in class solutions for any vertical, differently from our most reputable competitors we are equally strong both in the commercial and residential space, both mechanical and digital and this makes us a unique company that can assist customers from A to Z when it comes to any Access Solution challenges.

There is however still a big challenge in the market, and this is about awareness. Particularly awareness of the advantages that integrated security and access solutions can provide. Too often security (physical security, monitoring, alarms, etc) and access solutions (locking solutions, entrance systems, but also access control, digital locks, etc) are managed by separate ecosystems or by different stakeholders.

At ASSA ABLOY we believe we should approach security and access solutions with an integrated approach, and we are developing our solutions in this direction. In saying that, Intersec provided us with the platform we needed to connect with key stakeholders and raise awareness in the market.

The Covid-19 pandemic has led to a spike in demand for 'touchless' systems, how has this impacted your access control and entrance automation business lines?

Of course, we see an increased demand for touchless solutions and door automation, but also for other mechanical accessories that can help in operating doors without physical interference. We believe this trend will continue, especially around contactless access control credentials, automatic door operators and of course automatic sliding and revolving doors. Also, in the residential space, our smart keyless and motorized locks seeing increased demand driven by a need for keyless and touchless solutions.

What are the key priorities for your business in 2022, particularly in the Middle East?

I would say first of all "sustainable growth". We grew significantly in the last few years, but it is equally important that we manage business risks appropriately, only then can we look to convert our innovative concepts into concrete business opportunities.

As said, we still have some awareness issues in the market, we have to reach all the relevant decision makers and make them aware of the benefit such kind of innovation can generate for their business and daily life. Finally, geographic expansion is also very important. We are well present in all ME markets, but in certain areas we hope to accelerate our penetration.

How did your participation at Intersec help you achieve these objectives? What benefits has participation brought you in previous years?

We have a unique value proposition and Intersec as always was an important platform to unveil our latest products and solutions. This year we were able to meet with many prospects and  spent valuable time with our strategic partners, leaving us well positioned for the year ahead.