Building an incident management response team
17th January 2022, 11:00 – 16:00 (inclusive 1hr lunch break), Dubai World Trade Centre.
During this session attendees will gain indepth insights on the importance of a Importance of Assembling The Right Team In Place.

To achieve a composed and smooth incident response, organizations essentially need to create clear roles and responsibilities ahead of time to increase its emergency team's efficiency. These roles should principally divide the work so that no individual team member is overwhelmed. This incident response team provides the foundation for the business and external stakeholders to know who to interface with and the proper protocols in which to do so to help remediate incidents as quickly and effectively as possible
Workshop Objectives:
Identifying the correct Incident Team Members with the correct skill sets
To develop your understanding of the roles of different team members
To understand what the barriers can be with teams when making effective decisions
Planning the use of desk top exercises
Learning Lessons from previous incidents
Who Should Attend?
Senior leaders and decision makers
Line managers
Supervisors
Safety representatives
Anyone with the responsibility for investigating accidents
Focus Topics:
Developing cohesive teams
Working in teams at the different levels and the different skill sets required
Making effective decisions
Expected Outcome & Benefits:
Improved team working
Planning effective responses
Certification: - Candidates who participate in the 1-day workshop shall be awarded a certificate of participation in Incident Investigation from Intersec 2022
Other Additional Information:
Maximum of 25 participants
Attendees to share company procedures and examples of accidents if possible
About the workshop leader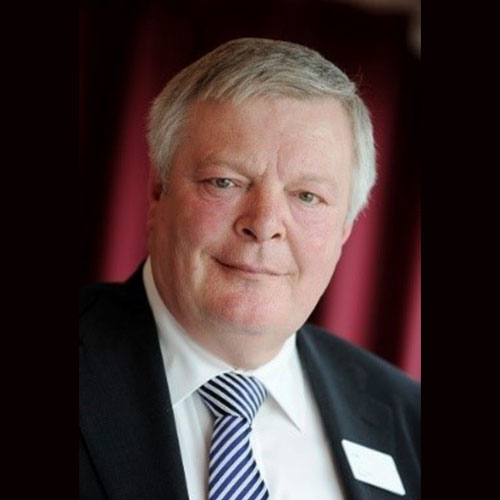 Tim Briggs

Past President of the Institution of Occupational Safety and Health (IOSH), and has held many different roles within IOSH
Tim Briggs is a Past President of the Institution of Occupational Safety and Health (IOSH), and has held many different roles within IOSH. He was Chair of the The Professional Standards Committee that oversees educational standards and IOSH accreditation of Health and Safety courses. Prior to that, Tim chaired the Working Group that redesigned the IOSH Core Curriculum.

Tim was employed at Leeds Beckett University as the Course Director for the BSc Hons Safety Health and Environmental Management Degree, the MSc in Health and Safety and Post Graduate Diploma in Health and Safety as well as the international collaborations. He now works for LBU as a part time lecturer. He has been involved in many aspects of University initiatives improving Health and Safety, Well Being and Equality and Diversity issues. Furthering Safety Practitioner knowledge and skills in the international arena has allowed Tim to work and develop Occupational Health and Safety courses not only in Singapore, but Malaysia and Hong Kong.