Incident Prevention, Reporting and Investigation Workshop
18th January 2022, 11:00 – 16:00 (inclusive 1hr lunch break), Dubai World Trade Centre.
Incident prevention, reporting, and investigation are used to ensure that ALL accidents, incidents, close calls/near-misses, or unsafe acts/conditions are reported and investigated in order to prevent future occurrences This one day workshop will give attendees an opportunity to learn how to take action that may reduce, or even prevent, future accidents; to ensure the organization meets its moral and legal obligation to investigate accidents and incidents, and learn from safety failure.  It is designed to give participants an impartial and pragmatic understanding (and international experience) of the essentials in Incident Investigation.
Workshop Objectives:
Broad understanding of the principles of accident investigation

Incident investigation techniques (to identify causal and contributory factors)

Understanding the contribution of human performance and failures

Leading investigations and apply learnings for a stronger safety culture

Practical exercises and case studies for effective investigation
Who Should Attend:
Senior leaders and decision makers

Line managers

Supervisors

Safety representatives

Anyone with the responsibility for investigating accidents
Focus Topics:
Principles of accident investigation
Benefits of accident prevention
Accident investigation techniques
Accident reporting
Learning from accidents
Expected Outcome & Benefits:
Leading successful Incident Investigation and influencing change

Effective application of the Safety Management System

Contributing to continuous improvement

Better understanding of human factors

Inspiring learnings to prevent further accidents
Certification: - Candidates who participate in the 1-day workshop shall be awarded a certificate of participation in Incident Investigation from Intersec 2022
Other Additional Information:
Maximum of 25 participants

Attendees to share company procedures and examples of accidents if possible
Workshop leader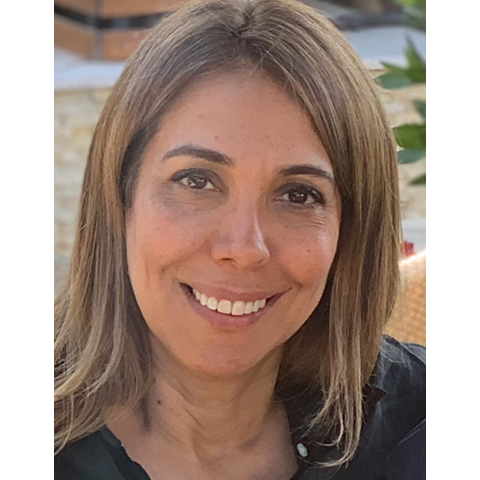 Ayssar Hanza

Risk Engineering Director, Ace Energy Group (Ex BP)

Ayssar Hanza is a Risk Engineering Director with Ace Energy Group based in London.  A dynamic leader with 25 years of diverse and global experience in all aspects of Risk Management, Process Safety, Asset Integrity, Incident Investigation as well as Human Factors, leading strategies and improvements; both in operations and major projects.
Her work with BP and other major operators sets an exemplary model in simplification and pragmatism; consistently delivering exceptional value in complex, high-pressure environments. Advised, supported and worked closely with senior leaders in the application of company visions and standards with an ability to lead, think strategically, and embed lasting value.
Track record of winning hearts and minds; acting as an inspirational role model for business values.  She empowers companies with limited resources to have a world class management system to prevent accidents and helps develop their capability.
A passionate Coach, skilled trainer and a Global Award winner (IChemE) and finalist for the Oil & Gas UK Safety Awards.   She is known for her distinct style in engaging, thought-provoking and positive approach, drawing on people's existing knowledge and experience as well the latest thinking.  She is admired for her practical, energetic, relevant and highly actionable style.