Gary Wright talks to Guerman Goutorov, Chairman of STREIT Group, the largest manufacturer of armoured vehicles in the world, about its expansion plans as demand soars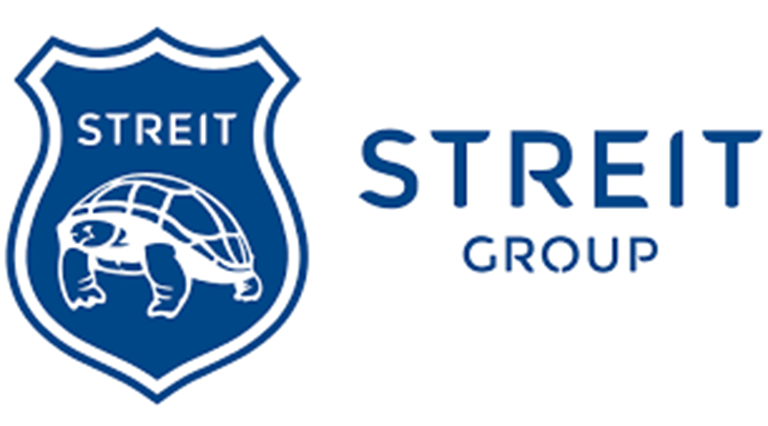 Gary Wright: Tell our readers about your company's focus and products for Intersec 2022

Guerman Goutorov: At Intersec, we will showcase our armored personnel carrier designed and built by STREIT Group such as Spartan – SUT, Shaman Ambulance, which can be used in a wide variety of applications, including military and police missions.
Another key highlights will be Cobra Lamv and Demining Unit which are intended for law enforcement in hostile environments. And of course, not to forget LC – 12 Boat- a 12-meter multipurpose and special tactical task vessel and presidential podium. We invite you to discover the world's leading armored vehicle manufacturer at Stand S3-A26.
Gary Wright: What do you see as the key security issues for customers over the coming year?

Guerman Goutorov: The trend maybe theft of highly sensitive data or loss of control over a particular system.
Gary Wright: Could you tell others why Intersec 2022 is important to your business targets?

Guerman Goutorov: The event is significant and tackles new developments in the fire and emergency services, security and safety industry, so all the participants can keep up-to-date with the latest trends and regulatory legislation.
Gary Wright: Why is the Middle East a key area for your business?

Guerman Goutorov: Although our company started in Canada, we moved to the UAE in 2006 and now STREIT Group is headquartered here, in the UAE. We are one of the largest manufacturers of armored vehicles in the world, the UAE is strategically critical location to reach the world. With the UAE's world-class infrastructure and wise visionary leadership, we have no doubt that we will achieve extraordinary goals for the business.
Gary Wright: Where do you expect the key growth areas in this sector?

Guerman Goutorov: The world is constantly changing and AI is the future, we adapt to all the changes that are happening in the technology and innovation. We got an in-house R&D team working on all future projects. We are also studying an AI solution for our Phase 3 production lines for the next generation production capacity and accuracy.
Gary Wright: Tell our readers about more detail of the STREIT Group expansion plan
Guerman Goutorov: We announced the launch of Phase 3 of its ongoing expansion project at Al Hamra Industrial Zone in Ras Al Khaimah, UAE, last year.
Phase 3 of our Facility is in final stage of construction and will be completed soon. We continue to expand our project range based on both client requirements and our research.
Despite the difficult times in the past few years, we have seen an increase in demand for our products and services with a push towards developing high-tech products. Our expansion aims to meet this demand, and deliver on our promise to continue being the leading privately-owned armored vehicle manufacturer.
In line with its vision to offer innovative 360 security solutions with cutting-edge technology, Phase 3 will see the construction of six additional buildings, increasing the existing 86,000 sqm by 65,000 sqm.
Phase 3 includes:
• 18,000 sqm body fabrication facility
• 19,500 sqm incomplete chassis parking
• 15,000 sqm building to host R&D, a state-of-the-art showroom and a training academy
• 7,800 sqm vehicle-based production facility
• 7,300 sqm finished product storage area
• 8,200 sqm robotic steel fabrication and laser cutting facility
• 8,000 sqm rolling chassis production line, manufacturing utility and commercial based vehicles

Gary Wright: Alongside that RAK expansion scheme, can you tell our readers more about the new factory in Uganda.

Guerman Goutorov: STREIT Group will soon be opening an armored vehicle factory in Uganda and will provide a variety of security solutions.
The new company, NEC-STREIT Uganda Ltd, will provide a variety of security solutions, including through technology transfer.
The new factory is under construction and will produce armored vehicles for both military and civilians to support the defense, healthcare, and industrial sectors as well as the railway industry.
Gary Wright: Thank you for your time and we look forward to welcoming you and the STREIT Group team here in Dubai at the World Trade Center from 16-18 January 2022.
About STREIT Group:
STREIT Group is an armored vehicle manufacturer based in the UAE. Its product range includes armored personnel carriers (APCs), cash-in-transit and luxury and security vehicles. The company has 12 production facilities and 25 offices globally and has delivered more than 15,000 vehicles.