Gary Wright talks to Alex Holmstrom of ACRE International, about its range of integrated security solutions for access control to cyber security. Its brands include Vanderbilt, Open Options, Comnet, and Razberi. Alex Holmstrom explains what to expect at Intersec 2022 as customers increasingly demand more digital and mobile solutions and the move to cloud service and subscription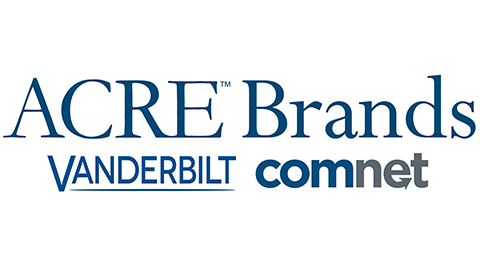 Gary Wright: Tell our readers what they can expect from you at Intersec 2022?
Alex Holmstrom: At Intersec we will be showing a wide range of solutions for Access Control and Intrusion from our ACRE International portfolio including some innovative new releases linked to Security-as-a-service concepts. 

From the Comnet range we will for the first time show our 2021 award winning cyber secure video security storage and monitoring solutions from Razberi and we will also this year show Workplace solutions from ACRE's latest acquisition TDS on the stand.  I believe this is the true strength of ACRE having all these various solutions and our partners can truly benefit from integrated, scalable and flexible security solutions.


Gary Wright:  Tell our readers about your company's focus and products for Intersec 2022

Alex Holmstrom: Intersec is a world leading trade show and from our various past attendances our visitors are mainly interested in access control, transmission, cyber security and smart infrastructure solutions.

This is always a perfect event for us to kick-start the new year and besides demonstrating our newest products and features we have an opportunity to highlight the unique features for our different ACRE brands and this year we will have a focus on mobile, digital, cloud and integrations.


Gary Wright:  What do you see as the key security issues for customers over the coming year?

Alex Holmstrom: We will naturally continue to see an increased interest in cyber security, cloud and sustainability are some hot topics. The security industry is also continuously transitioning to be more service, and subscription driven, and this will further continue to scale in 2022.

Interest for our cloud bases services for intrusion, access control and video that can help to generate recurring revenue business opportunities is rapidly increasing and customers will in the future want something that allows them to easily scale from just a single site with a few access control doors to complete multi-site and highly secure enterprise security solutions that includes workplace management and IAM (identity & access control management) capabilities.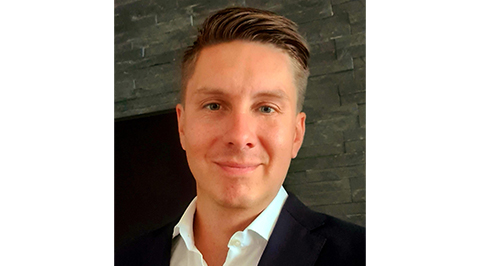 Gary Wright:  What effect has the pandemic had on your business and your customers? 

Alex Holmstrom: The transition from legacy on-premises installations to hybrid or completed cloud-based applications have likely accelerated more due to the pandemic. Both integrators and end-user value the remote management capabilities gained from cloud services. Instead of focusing on just intrusion or access control we are seeing more interest in cyber security, integrations with third party solutions and we are seeing legacy systems and reader technologies being upgraded with more digital/mobile credential solutions.

One of ACRE's strengths is that we can support most vertical specific needs from our own hardware and software portfolio and together with our technology partner integration network the possibilities are endless.  Here customers can easily scale from mid-size commercial to enterprise level solutions that are scalable, cloud compatible and future proof.

Gary Wright: Could you tell others why Intersec 2022 is important to your business targets.

Alex Holmstrom: Intersec UAE is one of the world's leading trade shows for security & safety, and from our past attendances and we know that it produces high-quality visitors, and we always look forward meeting all our great and loyal partners in the Middle East and Intersec Dubai is always a perfect event to kick-start the new year and demonstrate our newest products and strengths to the industry.  

Gary Wright: Why is the Middle East a key area for your business?

Alex Holmstrom: There is a positive economic growth curve in the Middle East and there is an even higher growth expected in 2022 with the territory expected to bounce back to pre-pandemic levels according to multiple financial experts. The oil sector will remain a high growth driver in 2022 and beyond there will be a mixed pattern linked to divergent growth strategies across the region.

We have employed additional staff in multiple countries during the pandemic as we want to enhance our focus on in MEA to be able to work closer with our dedicated local partners. I believe there is a high appreciation for the ACRE solution portfolio in the Middle East.

Gary Wright: Where do you expect the key growth areas in this sector?

Alex Holmstrom: Some key areas is new construction, smart buildings and critical infrastructure where our Access control, Transmission and Cyber Security offerings combined with integrated and unified scalable solutions fits very well.  Looking at specific growth verticals growing are Healthcare, Education, Transportation, Banking and Government where specifiers usually demand high quality and high security solutions that fits ACRE very well.

Gary Wright: Is there anything else you believe our readers should know about you and this sector?

Alex Holmstrom: ACRE is a global leader in the delivery of security systems for access control and intrusion detection as well as communication networking, workplace solutions and intelligent appliances. The software and solutions provided by ACRE's family of companies (Vanderbilt, Comnet (Incl. Razberi) and TDS) help secure the highest valued assets of large and small customers operating in the private and public sectors and we are rapidly growing and doing business in over 90 countries globally.

In 2021 ACRE got a new owner in Triton that will bring industry expertise and additional capital to support ACRE's continued innovation and buy & build strategy. The partnership with Triton will help us reach our next stages of growth and will support us to invest in innovation and to bring more market leading solutions to our customers. EMEA is a key growth focus area and we look forward meeting all our Middle East partners at Intersec Dubai to discuss potential projects and joint opportunities in 2022.

Gary Wright: Thank you for your time and we look forward to welcoming you and the Vanderbilt team here in Dubai at the World Trade Center from 16-18 January 2022.

Register to visit
17 January 2022
By Gary Wright