Chairman & CEO at SIBCA Electronics Ibrahim Lari talks to Gary Wright about  the revolution happening with physical and cyber security transforming the way companies can monitor a safer future
Gary Wright: Tell our readers what they can expect from you at Intersec 2022?
Ibrahim Lari:  For SIBCA the security, safety and fire protection solutions are shifting focus.   Intersec allows SIBCA to demonstrate how we are evolving with new technologies and harnessing the power of our Guard IoT platform to create a unique and tailored experience for each customer.

Gone are the days of disparate solutions where a customer has to manage each vertical separately.
Our expectations for Intersec are to collaborate with both customer and elite partners alike to tighten our integration platforms demonstrating to existing and potential customers how SIBCA with its various solutions and services can change the way buildings are run.

Gary Wright: Tell our readers about your company's focus and products for Intersec.

Ibrahim Lari:  SIBCA is pleased to be UAE's exclusive agent for Simplex, AWEX, Inotec, and many more product lines. Our Intersec stand will demonstrate the latest technology from Simplex working hand in hand with our Guard IoT platform allowing customers to take advantage of monitoring and controlling their entire life safety estate through a "single pane of glass".  

This integration will revolutionize how customers view life safety within their buildings/portfolios.   Bringing key fire and ELV information to the palm of their hand. SIBCA's focus is showing customers there are new ways to both visualize and operate entire buildings encompassing Life safety, ELV, energy optimization and environmental from our single platform. Visitors will also be able to learn about the various solutions we provide, when it comes to the complete protection and security of their property, residential or commercial.

Gary Wright: What do you see as the key security issues for customers over the coming year?

Ibrahim Lari: In 2022, the world seems to still have a level of uncertainty ahead and continue to have to deal with challenges such as supply chain shortages, transportation shortfall, surge in the Covid 19 pandemic cases and return to in person or hybrid work models. On premise spending will again be in question. In addition, security professionals will need to move ahead by integrating modern technologies and enhancing on how their teams approach potential threats as well as increase the resilience of their organizations.

The marriage of physical and cybersecurity is the requirement of the hour with the amount of digitization happening cross disciplines including the security world. However, with the increase in IoT and cybersecurity comes the increase of new world threats and attacks. In summary, the security industry will have to come to terms with critical issues such as reliability, uptime, efficiency across the life cycle and sustainability.

Gary Wright: What effect has the pandemic had on your business and your customers?

Ibrahim Lari: With the onset of unforeseen events such as the recent pandemic, the world has had to come to terms with various new age changes. The uncertainty of businesses in markets such as hospitality, retail, transportation, manufacturing. However, on the other side is the advent and strengthening of ecommerce related businesses, changing of work cultures etc.

Obviously with a slowdown in the construction sector in our markets, there was a slight impedance to our business, however with SIBCA being diversified in various segments of business we were able to weather such times and show sustainable growth. Our customers have learnt from this curve to think differently and are poised to improve based on lessons learnt. We stand next to them in their continued endeavor towards growth.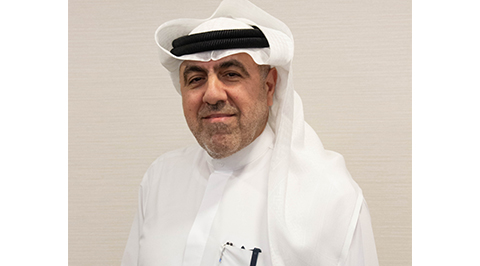 Gary Wright: Could you tell others why Intersec 2022 is important to your business targets.
Ibrahim Lari: Intersec is important to SIBCA as it allows us to network with our customers, elite partners and suppliers allowing for fruitful collaboration with the aim to bring customers a targeted solution specific for their needs.   Intersec gives SIBCA a fantastic arena to bring together customer and suppliers around the world under the same roof. Given the complexities of movement between countries over the past two years the ability to meet face to face strengthens existing relationships as well as allowing new relationships to flourish, where all key stakeholders can work together to formulate new partnerships to better serve our customers.

Gary Wright: Why is the Middle East a key area for your business?

Ibrahim Lari: As a company based in the GCC, SIBCA is seeing a vast amount of potential across all key life safety and ELV verticals. It is hoped within the next 6 months countries will start to open and visions set in stone before the pandemic will start to get back on track. The GCC is changing and wanting to grow with leaders set on new targets, new ambitions to make the GCC even safest and secure.   SIBCA offers solutions and services to support our leaders' visions, securing the latest buildings, campuses and cities through advanced integration. The GCC through this evolution will need support from key companies like SIBCA to realize these goals as more and more companies establish new bases throughout the GCC to expand their operations.

Gary Wright:  Where do you expect the key growth areas in this sector?

Ibrahim Lari: SIBCA is already seeing growth in three key sectors, fully integrated life safety and ELV solutions, sustainability/energy management and environmental concerns. Customers are still operating multiple disparate systems in the same building or across large campuses. Harnessing the power of our Guard IoT product we can integrate a customer's entire ELV portfolio and bring a "single pane of glass" to both operation and control.  

Guard IoT allows for seamless visualization and control of an entire building from a health and safety perspective as well as ELV and Energy. With aging buildings comes new challenges on how to modernize and extend their life. Using the latest technologies SIBCA can both retrofit a large number of systems allowing owners to take advantage of integrated smart technologies including the latest in wireless systems reducing the impact on operations during installation.

Gary Wright: Is there anything else you believe our readers should know about you and this sector?

Ibrahim Lari: It's clear to see the security, life safety and fire protection space is evolving quickly with new technologies entering the market each month. SIBCA has a growing team of developers evaluating new products and solutions to see how they best fit the latest cutting technology to bring customers the best of breed solutions. SIBCA is expanding and working with may large companies on sustainability projects to bring new levels of acceptance to buildings within this sector. We look forward to engaging with you at Intersec 2022 Stand No. 6-A11, Hall No. 6.

Gary Wright: Thank you for your time and we look forward to welcoming you and the SIBCA Electonics team here in Dubai at the World Trade Center from 16-18 January 2022. 

Register to visit
15 January 2022
By Gary Wright