Gary Wright talks to Binson Xu, Regional President of Middle East and North Africa, at Hikvision, about the future of security in retail and on the roads. He also discusses why smart cities and digitalization are the future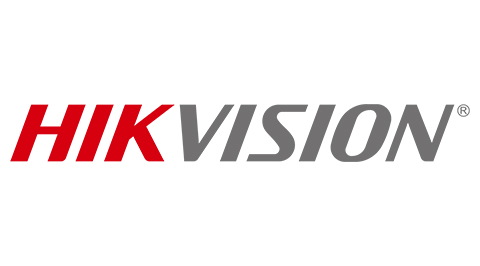 Gary Wright: Tell our readers what they can expect from you at Intersec 2022?
Binson Xu: Visitors can expect to see the latest technologies and our focus on industrial development. Intersec is an opportunity for us to reunite with all of our partners. Hikvision continually creates leading-edge technologies and vertical solutions and is committed to innovating ideas and products for various markets, building adaptive ecosystems integral to local communities. 

Gary Wright: Tell our readers about your company's focus and products for Intersec
Binson Xu: Hikvision focuses on different verticals, covering Smart Retails, Smart Education, Smart Industrial park, Smart Logistics.

For the retail industry, Hikvision`s goal is to help clients to boost operational efficiency. One of the biggest challenges for retail in the new normal is how to enable high-efficiency management and elevate standards across branches. Hikvision targets to create centralized systems and link all branches and teams together to embrace more agile management practices.

At Intersec, Hikvision is also showcasing intelligent products, including cameras with AcuSense technologies, which can provide customer accurate intrusion prevention alerts; cameras with ColorVu technologies, to bring customers high-quality night-vision color imaging. In addition, we also bring our easy handy app Hik-Proconnect to the stand, for installers.
Plus, the Hikvision Smart Traffic & Parking solution will be presented via a simulated scene of road traffic and parking lot, featuring traffic monitoring and ANPR (automatic number plate recognition).
Hikvision is dedicated to developing cutting-edge technology for a smart city from all of the aspects of the concept, such as intelligent traffic solutions and smart parking.

As city populations grow, so does car ownership and the burdens on urban traffic systems. A solution that improves awareness, removes complexity, and reduces labor is obviously needed.
Hikvision's objective remains keeping everyone moving safely on the road, optimizing the use of available transportation resources, and responding to traffic events as swiftly as possible to get where they need to be, in a smarter and smoother way. At Intersec, visitors will be able to see and experience some of the key intelligent traffic solutions.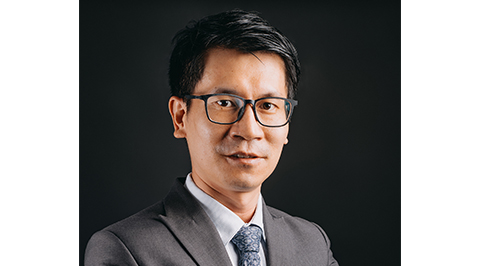 Gary Wright: Could you tell others why Intersec 2022 is important to your business targets.

Binson Xu: The Intersec show is essential to Hikvision since it gives us an opportunity to explore the most up-to-date security solutions and gain insight into latest advancements in the security industry. It's also a tremendous way for us to exhibit our cutting-edge technologies. Aside from that, Intersec allows us to reconnect with existing customers, create new relationships, and pursue new business prospects.
Gary Wright: How do you see the security landscape in the Middle East evolving over the next 12 months?
Binson Xu: Digitalization will be the unstoppable trend for the public and commercial enterprises. More and more artificial intelligence will be used in the security industry. For instance, many public sectors started to invest in Intelligent Traffic System, Smart Parking System, etc. Top real estate developers started to invest in smart buildings and intelligent facility management. Video security has evolved its purpose, and technological advancements have transformed its capabilities by adding business intelligence components, in turn, transforming businesses.
Gary Wright: Why is the Middle East market is important for Hikvision?
Binson Xu: With its technical advancements and breakthroughs, the Middle East is on the frontier of new technologies. The Middle East's security landscape is one of the most dynamic in the world. Hikvision has been in the region for 12 years, cultivating a variety of partnerships with end-users, distributors, installers, and system integrators. Hikvision is committed to ensure a safer and smarter Middle East, as well as to continue to provide better solutions to serve our customers and the society.
Gary Wright Thank you for your time and we look forward to welcoming you and the Hikvision team here in Dubai at the World Trade Center from 16-18 January 2022.

27 December 2021
By Gary Wright