Gary Wright talks to Khalid Al-Momani, sales chief at Promet, which has been attending Intersec since 2006. He knows cyber-crime is a growing threat but cautions that physical security still needs attention. Promet manufactures some of the finest safes and vault doors in the world consuming 4,000 tonnes of steel a month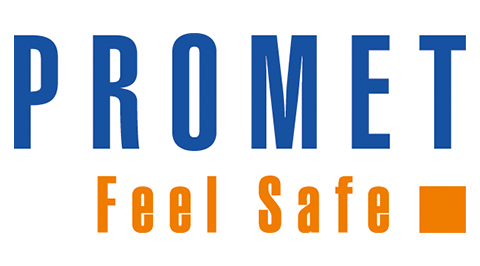 Gary Wright: Could you tell our readers what they can expect you to show at Intersec 2022?
Khalid AL-Momani: Promet has been participating in Intersec since 2006, and we are delighted to participate this year also. Every time, we are trying to display our latest and best product ranges. Promet is always developing new ranges of products for our existing customers and new clients who are looking for high quality products from industry leaders. Our guests and visitors will have the chance to see our new range of fire resistent filing cabinets with European certification, wide range of fire & burglary resistant safes, vault doors of different classes, medical safe-thermostat and others popular products.

Gary Wright: Tell our readers about your company's focus and products for Intersec
Khalid AL-Momani: Promet is the biggest safe and steel furniture manufacturer in Europe. We have more than 30 years' experience in metalworking with 55 000-m2 production area and we consume around 4,000 tonnes of steel per month.

Our major items of production — Valberg safes and steel furniture (office, industrial, medical) are manufactured in our three main factories, which are located in Bulgaria and Russia. Production has the most modern steel-processing equipment. 
Promet has more than 100 product ranges and since we understand the requirements and the specifics of Middle East market we focus particularly on fire & burglary resistant product ranges.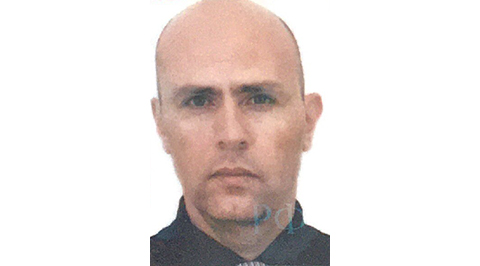 Gary Wright: What do you see as the key security issues for customers over the coming year?

Khalid AL-Momani: No doubt, that cybercrime is the most current security issue and threatens millions of people all over the world, yet, non-virtual world did not become safer also.

Any vulnerability or omission posing a risk of giving rise to a non-reversible security Incident. In addition, fire incidents - it is an additional infamous threat that can occur with or without human interference, therefore, companies, banks, houses, and different entities should consider this issue in advance.
Based on above, we consider that private and non-private sectors need to have physical and fire protection for their valuables made by trustful company with fully certified product ranges and production with high-level equipment as well.
For 30 years Promet has solutions for aforementioned security issues by making anti-burglary, anti-fire safes, furthermore, we keep creating new models and designs to cope with high demand for any kind of safes and metal furniture.

Gary Wright: What effect has the pandemic had on your business and your customers? 

Khalid AL-Momani: The Pandemic has affected all aspects of business and has paralyzed many business sectors, especially tourism related and airline related companies. Pandemic no doubt affected our business negatively but at the same time positively. Negatively, because customers and end users suddenly changed their priorities and had to postpone orders while waiting for better times. Nevertheless, other good news is that Promet is producing medical furniture such as medical beds, pedestals, cabinets and this sector has been booming since last year.
Gary Wright: Could you tell others why Intersec 2022 is important to your business targets?
Khalid AL-Momani: We seize the moment to demonstrate our last models. In addition, Intersec is a good chance to meet with our partners in the region and with new company representatives.
Furthermore, we have the opportunity to see what is new in the market.
Gary Wright: Why is the Middle East a key area for your business?
Khalid AL-Momani: Promet exports to hundreds of destinations all over the world, yet, Middle East is vital because the market is big and many models that we produce are required more than in Europe and East Asia.
Gary Wright: Where do you expect the key growth areas in this sector?
Khalid AL-Momani: We expect the market of fireproof safes and bank deposits to increase.
Gary Wright: Is there anything else you believe our readers should know about you and this sector?
Khalid AL-Momani: It´s better to see something once than to hear about it a thousand times. Therefore, it will be an honor to meet you at S3-C12.
Gary Wright: Thank you for your time and we look forward to welcoming you and the Promet team here in Dubai at the World Trade Center from 16-18 January 2022.

Register to visit
27 December 2021
By Gary Wright