Gary Wright talks to Dr. Ghassan Chahine, Regional Director (Middle East, Africa, Pan Asia) at Gatekeeper Security. Gatekeeper is a global leader in providing security professionals with industry best cargo, traveler, and vehicle validation and inspection security systems and critical infrastructure access control technologies.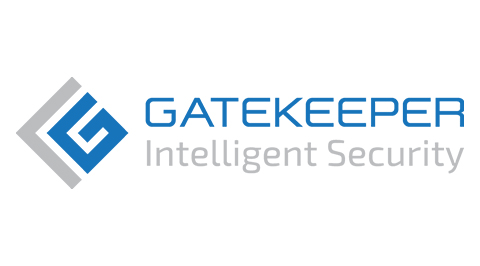 Gary Wright: Could you tell our readers what they can expect from you at Intersec 2022?

Dr. Ghassan Chahine: As a security specialist for more than a decade, Intersec has been always the center of attention every year this event is held in Dubai. It's a point of connection between stakes from the field across the entire region, a point of showcasing new innovations and technologies in the field, including widest exposure to suppliers and solution providers as well systems' integrators at one place.

Gary Wright: Tell our readers about your Gatekeeper Security's focus and products for Intersec
Dr. Chahine: The company was established in 2004 in the USA, providing gate entrance security systems provided under-vehicle inspection system, license plate recognition, intelligent vehicle occupants detection, and other subcomponents, including rail undercarriage inspection. Throughout the last 17 years, Gatekeeper has proven its top-notch technology across the world, deploying thousands of systems across the globe including heavy and complex deployments across the Middle East and Gulf region. 

Gatekeeper became number one worldwide product in its line of deliverables and looking forward to present more innovative solutions and technologies every year, specially with the changing world of smart and intelligent technology, since we use artificial intelligence and machine learning technology as core of our competitive advantages in the market.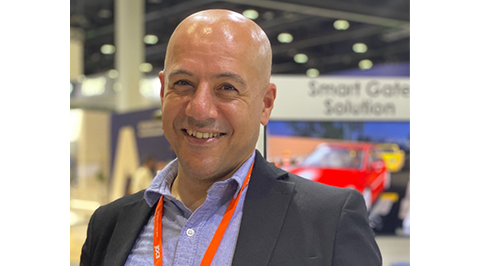 Gary Wright: What do you see as the key security issues for customers over the coming year?

Dr. Chahine: As global tensions grows, the more security, inspection and dentification automated technologies are in increasing demand and Gatekeeper is there to fill that gap.

The main issues that increases those demands are biometric recognition of passengers provided uniquely worldwide by Gatekeeper technology, as well the automatic detection of vehicle and rail undercarriage threats. Moreover, we operate across fraud license plate detection, all leading to more accurate and consistent reliability of technology, reducing human elements and reliability, and consequently leading to increased throughput at the gate.
We also focus and offer solutions for cargo lane entry/exit at ports of entry, such as borders, airports and seaports.

Gary Wright: What effect has the pandemic had on your business and your customers? 

Dr. Chahine: The negative impact as all the world is suffering is the deviated focus toward healthcare against security and other important aspects of governments worldwide, leading to budget deficiency and delay of projects. However, this looks to be a temporary spike while the globe returned to recovery stage. 

Another effect of the pandemic is the increasing demand on "touchless" biometric and automated recognition alternative to classical document and ID verification.  
Gary Wright: Could you tell others why Intersec 2022 is important to your business targets.

Dr. Chahine: Intersec 2022 is specifically important this year: it is the first after the global pandemic, which has seen two-years with a reduction in physical communication between stakeholders related to security business. Intersec also showcases new innovations and technology related to that field. 

It's an event that brings stakeholders together again, refreshing communication, and the fact it is being held is surely is one of the signs of "back to normal life in business", as it used before the pandemic. 
Gary Wright: Why is the Middle East a key area for your business?

Dr. Chahine: The Middle East had been always been a part of this world where security needs are always increasing and in high demand, it led indirectly to be the leading area deploying new technologies. Moreover, it consists of multiple challenging environment where a successfully deployed system means it can be deployed successfully anywhere in the world, as it has been tested in a tough environment  including extreme temperature dust, weather, etc. 

Gary Wright: Where do you expect the key growth areas in this sector?

Dr. Chahine: Critical infrastructure is the most demanding need for security, especially the productive sector, such as the oil & gas sector, energy by all means (renewable, nuclear etc), ports of entries (borders, and ports) and many more. 

Gary Wright: Is there anything else you believe our readers should know about you and this sector?

Dr. Chahine: Gatekeeper has offices and permanent representation across most of the territories in the world, and specifically in the Middle East region, such as Saudi Arabia, UAE, Qatar, Egypt, India, Singapore, etc. That presence on the ground adds value to both clients and partners in order to ensure prompt response and support aiming utmost satisfaction.

Moreover, customer experience became main factor of development within Gatekeeper, specifically the Middle East region, which aims to ensure satisfying customers' needs related to increased security, and higher demand for smoother throughput at gates' entrances being always  a challenge and objective to most clients. 
Gary Wright: Thank you for your time and we look forward to welcoming you and the Gatekeeper Security team here in Dubai at the World Trade Center from 16-18 January 2022.

Register to visit
22 December 2021
By Gary Wright