3xLOGIC, a provider of integrated and intelligent security solutions, has announced the availability of its All-in-One Functionality, currently available in its serverless camera bundle, indoor cube camera, and 56-degree thermal camera offerings.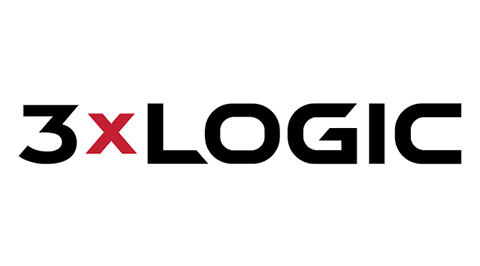 As dealers and customers look for more ways to balance and optimize video delivery and video verification, the need for camera-based edge storage and remote accessibility has increased," says Bill Hobbs, VP Global Sales. "The new All-in-One feature addresses these needs with an affordable, redundant, edge-based solution."
3xLOGIC Inc, sister company of PACOM, has been a leading innovator in security technology for 15+ years. The company is recognized for providing easy-to-use surveillance and business intelligence solutions

All-in-One cameras feature onboard storage and, with the purchase of appropriate licensing, allow the camera to function as a standalone VIGIL Server.

The cameras can also be used in conjunction with a VIGIL DVR for redundant storage capability. As a standalone camera, All-in-One models are compatible with the entire VIGIL Software Suite, including direct access through VIGIL Client and our mobile app View Lite II, as well as with VIGIL Central Management for remote health monitoring and notification.

All-in-One Functionality is now available on the following solutions from 3xLOGIC:

Serverless Camera Bundle

Designed for small to medium sized enterprises (SMEs), as well as being suitable for educational, retail, healthcare and warehouse and distribution environments. "The 3xLOGIC Serverless Camera Bundle offers organizations that don't have support staff to maintain on-site servers and infrastructure, the opportunity to benefit from a cutting edge security solution," says the company.
"As the world moves away from on-premises servers and into the cloud, 3xLOGIC has provided an interim step with serverless cameras that offer a 'per camera' alternative."

However, recognizing that requirements change, it is possible to add a server if required or transition to the highly cost effective 3xLOGIC cloud solution.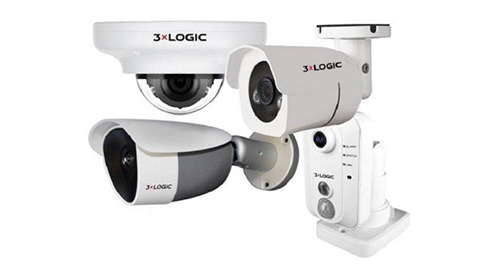 Indoor Cube Camera

The 2MP Indoor/Outdoor Multi-Sensor Cube Camera with Wi-Fi. Featuring built-in passive infrared (PIR) sensors, two-way audio, and digital I/O, the VX-2M-CPIR-IAW delivers a feature-rich IP camera, alarm annunciator, and audio in a single small unit.
"With dual-streaming compression, the VX-2M-CPIR-IAW delivers recording at the highest quality while enabling fast live viewing from anywhere regardless of available bandwidth." This provides higher-quality video, more concurrent streams, and a lower overall demand on CPU performance.

56-Degree Thermal Imager

The new 56-degree field of view (FoV) thermal imager provides enhanced detection capabilities and is ideal for surveillance applications with insufficient lighting or in areas where smoke, fog, or dust are an issue. The 56-degree thermal device is ideal for surveillance and detection applications with insufficient lighting, or for customers who want visibility where they once had none. Edge-based recording software and an advanced analytics engine eliminate the need for an on-site server.
"In addition to detecting intruders, the thermal fulfills another increasingly important function: equipment temperature monitoring," the company said in a statement to media outlets. It can monitor generators, electrical panels, and other equipment – and proactively notify the user of an overheating or runaway condition – is a highly effective way to manage and preserve assets and security.

About 3xLOGIC

3xLOGIC's solutions go beyond security to deliver transformational business value, by mining data and converting it into actionable insights. Learn more at http://www.3xLOGIC.com.
PACOM has been at the forefront of delivering security access control and security management to many of the world's largest companies and organisations for more than 30 years. 3xLOGIC Inc, sister company of PACOM, has been a leading innovator in security technology for 15+ years.

Register to visit
23 December 2021
By Gary Wright