By: Alex Asnovich
Senior Director, Global Marketing
Video Security & Access Control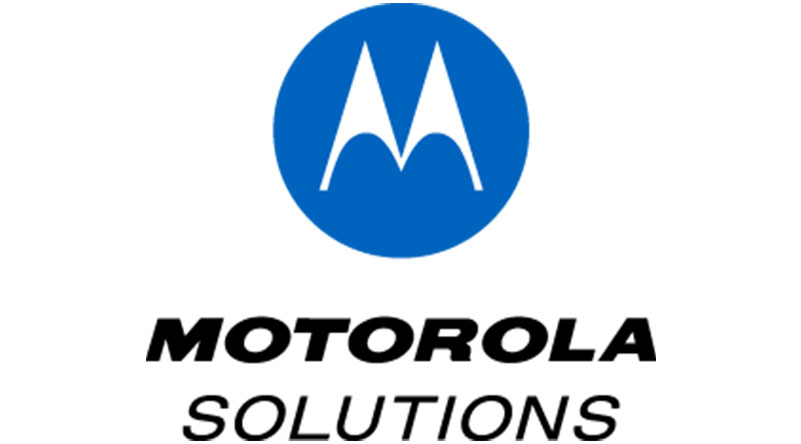 1. Could you tell our readers what they can expect from you at Intersec 2023?

Our vision is to reimagine safety by unifying voice, data, video and access control at Intersec 2023. We have two stands showcasing our mission-critical ecosystem of technologies so be sure to visit the Motorola Solutions stand at SA-A11 and our Pelco stand at S1-J19.
Those visiting our stands will experience how we are using AI to make watching video obsolete, making our customer's experience seamless by leveraging the cloud and enabling our customers to access the full power of our video security and access control systems from their mobile devices.
We will be showcasing our end-to-end video security solutions, including Avigilon and Pelco cameras, AI-powered analytics that detect events as they unfold and video management systems that are designed to be incredibly easy to use. Visitors will also experience our expanded access control solutions, including both on-premises and cloud-based mobile solutions. Additionally, we will display the key integrations we offer to unify voice, data, video and access control technologies within one secure ecosystem to empower users with complete situational awareness and team collaboration.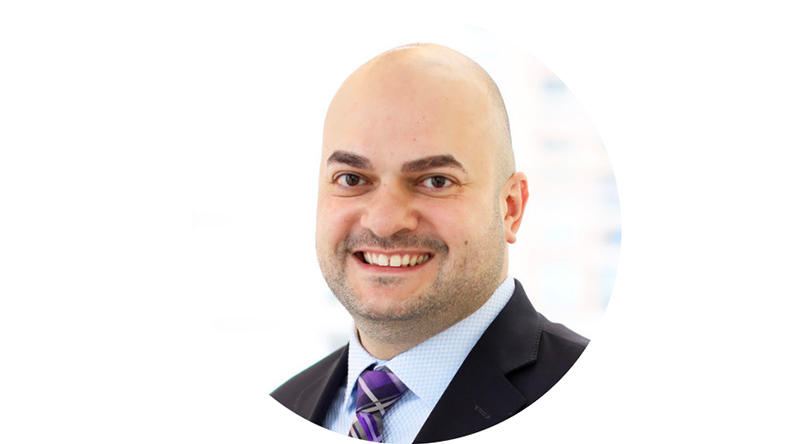 2. Tell our readers about Motorola Solutions and its focus and products for Intersec
At Motorola Solutions, we are developing a full ecosystem of solutions that are designed to increase trust, accountability and safety for communities, businesses and first responders across the globe. At Intersec Dubai, we will be showcasing our latest additions to our expansive portfolio of mission-critical communications, video security and access control solutions.
At Intersec, you can see a preview of Pelco's Sarix Multi Enhanced and Sarix Thermal cameras and explore a lineup of versatile, analytics-enabled security solutions that offer high-quality imaging, which will be on display alongside the Pelco VideoXpert video management system. You will also have the chance to explore Pelco Calipsa, which adds analytics such as Object Detection, Scene Change and Camera Masking to your current video security system.
Our Avigilon video security and access control solutions will be on show at the Motorola Solutions stand, offering a first look at our newest cameras alongside the latest version of Avigilon Control Center and our state-of-the-art AI-powered analytics, including Next-Generation Video Analytics, Unusual Activity Detection, facial recognition and more. Ava Security's cloud-native video security solutions, including the new Ava Flex wireless security camera, will also be on display.
Additionally, Access Control Manager (ACM) and Openpath access control solutions will be featured at the Motorola Solutions stand. Openpath's complete set of access control solutions delivers ultimate administrative control with cloud-based software and hardware with live video and touchless capabilities, whereas ACM provides superior control of access to facilities and is 100% browser-based, so operators have the flexibility to respond to alerts from the site itself or remotely. With both on-premise and cloud-based access control technologies, Motorola Solutions delivers intelligent solutions for the varying needs of our diverse customers across all markets.
For those interested in license plate recognition, both the  L6Q Automatic Number Plate Recognition (ANPR) system and Vigilant ClientPortal Parking Enforcement Software will be featured at the Motorola Solutions stand to demonstrate how the LQ6 quick-deploy, portable number plate reader combined with Vigilant ClientPortal can equip you with number plate recognition detection data, patented vehicle location analytics and plate-based parking enforcement capabilities.
Lastly, Barrett Communications (a recent Motorola Solutions acquisition) will be showcasing their range of high frequency (HF) and very high frequency (VHF) mission-critical radio communications, complementary to Motorola Solutions' existing radio portfolio. This technology is designed to enable critical communications in any location without the need for infrastructure, making it ideal for supporting security and peacekeeping operations, as well as humanitarian response efforts during natural disasters.
3. What do you see as the key security issues for customers over the coming year?
We believe that video analytics can be used to drive better outcomes and improve operational efficiency for both customers and the general public. We are committed to providing meaningful solutions that, through the use of advanced analytics and AI, help reduce the amount of time that our customers spend watching live video so that they can instead focus on responding to incidents that are flagged to them. The technologies we are showcasing at Intersec Dubai 2023 will help our customers gain greater situational awareness, empowering them to make better-informed decisions in any environment — all in all making watching video obsolete.
4. Why is the Middle East a key area for your business?
We have a great footprint in the Middle East region, with large customers both in public safety and enterprise. Not only that, but our mission-critical ecosystem of technologies, which unifies voice, data, video and analytics, is perfectly suited to the needs and wants of our customers in this region. From large-scale office buildings to shopping malls, the Motorola Solutions portfolio of smart, AI-powered video security technologies helps security teams to take decisive action. We also look forward to introducing the new and improved Pelco. Pelco has a long-standing history of exhibiting at Intersec, and we have made great strides in diversifying our product lineup, so are more excited than ever about our participation this year.
In addition to that, most of the key clients and decision-makers in the region are tech-savvy; they are aware of the latest technologies and systems available on the market and keenly follow the latest trends. In many cases, clients demand futuristic technologies for their applications which in turn creates a technological appetite that suits Motorola Solutions perfectly when considering our current portfolios and future roadmaps.
5. Where do you expect the key growth areas in this sector?
We see three key areas for growth: mobile, cloud and AI.
At Motorola Solutions, we are continuing to focus on building out our mobile capabilities to improve the UI for our customers but also to make it so that security operators are able to enjoy ease of use away from a computer at a desk.
People are increasingly consuming their content on a mobile device. Additionally, the role of security staff has changed over recent years, and they no longer need to be tied to a desk in order to be alerted of an incident. Rather, they can spend time walking around responding to incidents and focus on better understanding the nature of potentially critical events as alerts are sent directly to their mobile phone.
Businesses around the world are also looking at ways to make their complex video security and access control solutions simpler and easier to use while seeking ways to lower costs associated with managing and maintaining their systems. With the advancements in cloud, customers with multiple sites and distributed security systems are now able to lower the total cost of ownership for set-up and maintenance and remotely monitor and check the operational health of their video security solutions from anywhere at any time.
Finally, the greatest cost of sitting down and watching video is time, so by focusing on how we can utilize AI to streamline alerts to incidents and better understand them, we are making sure that costs and resources related to staff are being used more efficiently. At Motorola Solutions, we are continuing to advance our AI capabilities to turn video and images into data and insights for our customers. Our security solutions don't just capture video — they are built with the intelligence to help you make sense of what you are seeing, empowering you to detect, verify and act on critical events.
6. Is there anything else you believe our readers should know about you and this sector?
Public safety organizations and businesses face a demanding and increasingly complex environment. Furthermore, the combination of increasing volumes of data and siloed back-office systems can create inefficiencies. To address these challenges and drive safer outcomes for communities, Motorola Solutions has created the first and only mission-critical ecosystem that brings together unified voice, data, video and analytics into one.
Our ecosystem unifies radio and broadband communications, integrates software solutions end-to-end, intelligently captures and analyzes video, and keeps your technology performing and evolving. A single platform where communications, software, video and services operate seamlessly together to reveal the insights which drive meaningful change. Our cutting-edge innovations will enable public safety and enterprise customers to overcome their most complex challenges, streamline their critical processes and prepare for tomorrow's requirements
Register to visit