Intersec's editor Gary Wright in conversation with Alex Asnovich, Head of Marketing, Video Security at Motorola Solutions. In January visitors can sample its new suite of safety systems bringing together voice, data and access control. New AI makes watching video a thing of the past releasing security staff from their desks, saving clients' money… and of course, it's mobile too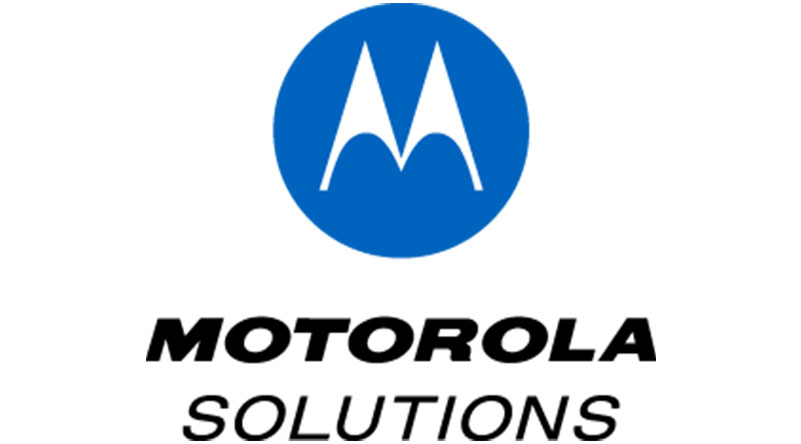 Gary Wright: Could you tell our readers what they can expect from you at Intersec 2022 in Dubai?
Alex Asnovich: Our vision is to reimagine safety by unifying voice, data, video, and access control at Intersec 2022. We have two stands showcasing our mission-critical ecosystem of technologies so be sure to visit the Motorola Solutions stand at SA-A12 and our Pelco stand at SA-B20.
Those visiting our stands will experience how we are using AI to make watching video obsolete, making our customer's experience seamless by leveraging the cloud and enabling our customers to access the full power of our video security and access control systems from their mobile device.
We will be showcasing our end-to-end video security solutions including Avigilon and Pelco cameras, AI-powered analytics that detect events as they unfold and video management systems that are designed to be incredibly easy to use. Visitors will also experience our expanded access control solutions including our newest addition to the portfolio, Openpath, a leader within the cloud-based mobile access control industry. Additionally, we will also be displaying the key integrations we have to offer between video security, critical communications and mobile video, including key synergies with our body-worn camera, Compass Decision Management System and License Plate Recognition solutions.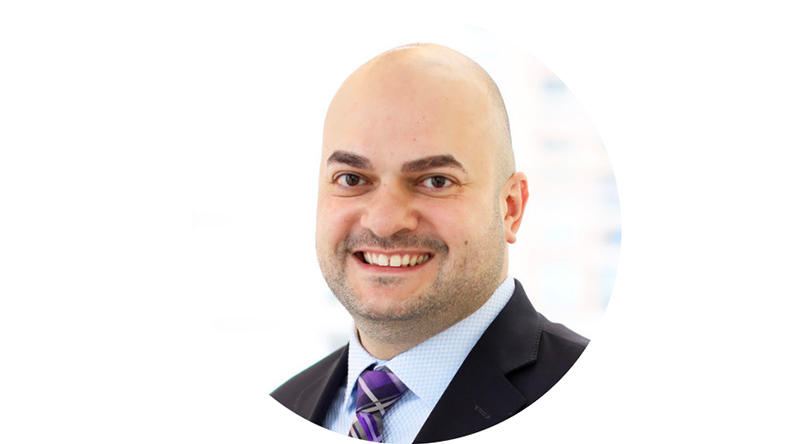 Gary Wright: Tell our readers about Motorola Solutions and its focus and products for Intersec
Alex Asnovich: At Motorola Solutions, we are developing a full ecosystem of solutions that are designed to increase trust, accountability and safety for communities, businesses and first responders across the globe. At Intersec Dubai, we will be showcasing our latest additions to our expansive portfolio of video security and access control solutions. The latest Pelco video security cameras, including the new Spectra Enhanced 7 IR Look Up 40x, will be on display, all of which are designed to enhance situational awareness and improve operations for both public safety and enterprise organizations.

Additionally, you will also find our Avigilon video security and access control solutions on show which will include the latest version of Avigilon Control Center, Access Control Manager and Avigilon Cloud Services, our state-of-the-art AI-powered analytics including Appearance Search technology as well as the latest additions to the H5A camera line, such as the Fisheye, Rugged PTZ and Dual Head camera.
As previously mentioned, Openpath's complete set of access control solutions, that deliver ultimate administrative control with cloud-based software, and hardware with live video and touchless capabilities, will also be featured on the Motorola Solutions stand. We will also be showcasing Avigilon Access Control Manager (ACM). With advanced alarm and identity management, ACM provides superior control of access to facilities and is 100% browser-based so operators have flexibility to respond to alerts from the site itself or remotely. With both on-premise and cloud-based access control technologies, Motorola Solutions  delivers intelligent solutions for the varying needs of our diverse customers across all markets.

We will be showing our new M500 in-car video system which has a powerful video analytics engine designed to capture video evidence and keep responders safer and more efficient. Alongside the in-car solution, we have our L5M mobile ANPR camera system for those who want to maximise detections and accurate data collection to ensure officers are their safest and most productive while on the road.

We will bring our latest additions to the mission-critical communications devices portfolio, including the MXP600 TETRA portable radio with collaborative app on a Bluetooth paired smartphone which allows control of MXP600 whilst keeping the radio attached to the body or discreetly out of sight. The MOTOTRBO ION smart radio has MOTOTRBO DMR and 3G/4G LTE data capability in one device and the EVOLVE LTE handheld device is a rugged LTE handheld device built for enterprise and public safety - an ideal companion for WAVE PTX.

Our broadband push-to-talk solutions provide group communications that instantly connect teams across smartphones, tablets, radios and PCs. WAVE PTX can be deployed on-premises and users can even communicate between smartphones and our MOTOTRBO and TETRA radios. Our KODIAK platform can be network integrated and supports 3GPP MCPTT-compliant deployments.

Our TETRA solutions offer secure, reliable and efficient communications customised to meet the needs of a wide range of users. From single-site to fully scalable nationwide systems, DIMETRA TETRA systems provide tough, resilient and efficient mission-critical communications.

Gary Wright: What do you see as the key security issues for customers over the coming year?

Alex Asnovich: We believe that video analytics can be used to drive better outcomes and improve operational efficiency for both customers and the general public. We are committed to providing meaningful solutions that, through the use of advanced analytics and AI, help reduce the amount of time that our customers spend watching live video so that they can instead focus on responding to incidents that are flagged to them. The technologies we are showcasing at Intersec Dubai 2022 will help our customers gain greater situational awareness, empowering them to make better informed decisions in any environment - all in all making watching video obsolete.
Gary Wright: What effect has the pandemic had on your business and your customers?

Alex Asnovich: Recently, Motorola Solutions, alongside Goldsmiths, University of London, conducted a much-awaited global study about how the pandemic redefined expectations, accelerated innovation and changed attitudes about technology for public safety. The key finding from this study is that 88 per cent of citizens globally want to see public safety transformed through the use of advanced technology. With the consensus for change now at historic levels, the question is not when, but how to make our world safer through technology and, here at Motorola Solutions, we're leading the charge.
When the pandemic started, we immediately revisited our roadmap to look at how our solutions could aid our customers as their security goals, and the need to adhere to health guidelines, had changed dramatically. By introducing our COVID-19 suite of solutions in early 2020, we were able to help our customers keep their people and facilities safe by providing them with insights into their traffic levels and day-to-day operations. From our Contact Tracing solution to our Occupancy Counting, No Face Mask Detection and Social Distancing technology, our customers in the retail, airports, manufacturing, hospitality and education sectors among many others have been able to navigate the difficulties of the pandemic and remain operational.

There has also been an upward trend in the adoption of cloud technologies being used to increase efficiencies, support decentralized systems and reduce operational costs during the pandemic. For example, with the Avigilon Cloud Services (ACS) platform, users have a modern, cloud-connected user experience that allows them to remotely view live and recorded video, as well as monitor and manage the health of their systems. This includes the ability to push software and firmware updates without having to go on site. This saves customers valuable time and money, regardless of whether they have a single site or multiple sites.

Gary Wright: Why is the Middle East a key area for your business?

Alex Asnovich: We have a great footprint in the Middle East region, with large customers both in public safety and enterprise. Not only that but our mission-critical ecosystem of technologies which unifies voice, data, video and analytics are perfectly suited to the needs and wants of our customers in this region. From large scale office buildings to shopping malls, Motorola Solutions portfolio of smart, AI-powered video security technologies helps security teams to take decisive action.
In addition to that, most of the key clients and decision-makers in the region are tech-savvy - they are aware of the latest technologies and systems available on the market and keenly follow the latest trends. In many cases, clients demand futuristic technologies for their applications which in turn creates a technological appetite that suits Motorola Solutions perfectly when considering our current portfolios and future roadmaps.

Gary Wright: Where do you expect the key growth areas in this sector?

Alex Asnovich: We see three key areas for growth: mobile, cloud and AI.
At Motorola Solutions, we are continuing to focus on building out our mobile capabilities to improve the UI for our customers, but to also make it so that security operators are able to enjoy ease of use away from a computer at a desk.
People are increasingly consuming their content on a mobile device. Additionally, the role of security staff has changed over recent years and they no longer need to be tied to a desk in order to be alerted of an incident. Rather, they can spend time walking around responding to incidents, and focus on better understanding the nature of potentially critical events as alerts are sent directly to their mobile phone.
Businesses around the world are also looking at ways to make their complex video security and access control solutions simpler and easier to use while seeking ways to lower costs associated with managing and maintaining their systems. With the advancements in cloud, customers with multi-sites and distributed security systems are now able to lower the total cost of ownership for set-up and maintenance and remotely monitor and check the operational health of their video security solutions from anywhere at any time.
Finally, the greatest cost of sitting down and watching video is time, so by focusing on how we can utilize AI to streamline alerts to incidents and better understand them, we are making sure that costs and resources related to staff are being used more efficiently. At Motorola Solutions, we are continuing to advance our AI capabilities to turn video and images into data and insights for our customers. Our security solutions don't just capture video — they are built with the intelligence to help you make sense of what you are seeing, empowering you to detect, verify and act on critical events.
Gary Wright: Is there anything else you believe our readers should know about you and this sector?

Alex Asnovich: Public safety organizations and businesses face a demanding and increasingly complex environment. Furthermore, the combination of increasing volumes of data and siloed back-office systems can create inefficiencies. To address these challenges and drive safer outcomes for communities, Motorola Solutions have created the first and only mission-critical ecosystem that brings together unified voice, data, video and analytics into one.
Our ecosystem unifies radio and broadband communications, integrates software solutions end-to-end, intelligently captures and analyzes video, and keeps your technology performing and evolving. A single platform - where communications, software, video and services operate seamlessly together - to reveal the insights which drive meaningful change. Our cutting-edge innovations will enable public safety and enterprise customers to overcome their most complex challenges, streamline their critical processes and prepare for tomorrow's requirements.

Gary Wright: Thank you for your time and we look forward to welcoming you and the Motorola Solutions Team here in Dubai at the World Trade Center in January 2022.

Register to visit
October 2021
With picture of Alex Asnovich
By Gary Wright – Intersec Editor