Cyber Security Lab Headline Sponsor
Future of Policing Partner
The Cybersecurity Lab provides a platform where information security, emergency responses and safety professionals create a community village based around shared needs and objectives. 
Professionals actively involved in Cybersecurity will network, discuss, and evaluate best practice approaches and tactics to manage evolving cyber threats. Global luminaries will join the stage to share their cybersecurity insights, innovation, and expertise.  
Against the backdrop of digital transformation, technology development and disruption; Cybersecurity has become crucial for the safety of nations, corporations, and civilians. From securing critical infrastructure to preventing data breaches, hiding online identity to securing business; Cybersecurity is more than just encryption and changing password. The Intersec Cyber Lab will host a diversity of cyber experts, from national leaders to public & private sector professionals, from cyber connoisseurs to advisors, hackers to responders, and cyber economists to corporate buyers. The carefully crafted Cybersecurity Lab programme includes topics that need evaluation, attention, and discussion. The live demonstration of hacking and cyber games is sure to keep you glued to your seats!
Supported by UAE Cybersecurity Council, the main stage will be shared by industry bright minds and ethical hackers who will give solutions for the rising risk, ways to shield information and the need for mutual support and collaboration to be resilient and fight cyber intimidation by notorious actors.
The three-day dynamic programme will include topics on cybercrime detection & investigation, updates on stringent information regulations, intriguing real life case studies, confessions of a CISO, cybercrime and cryptos, Internet of Things (IoT) and network vulnerability, Use of Artificial Intelligence (AI) in threat detection and response, Blockchain and its use in security protocols, Mass Cloud Migration and many more trending topics.
The Cyber Lab provides actionable insights for security managers, IT professionals, facility managers and company management in a practical and interactive format to help future proof current plans and improve resilience and agility in response.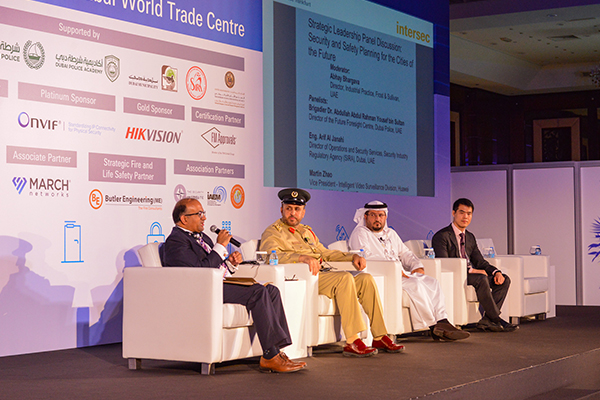 Cybersecurity is an integral part of all modern security systems and forms the back bone of the safety and security of a nation. The cyber security lab is an international village of expertise, best practice and solutions that caters to those working in and managing cyber defence.
The UAE Cyber Security Council has announced a strategic partnership with Intersec, the world-leading emergency services, security and safety event – to introduce the first ever Cyber Security Lab at the global event running from 16-18 January 2022.
The Booming Middle East Market
The Middle East cybersecurity pre-COVID 19 market size is projected to grow from USD 16.1 billion in 2020 to USD 28.7 billion by 2025, at a Compound Annual Growth Rate (CAGR) of 12.2%, whereas the post-COVID 19 market size is projected to grow from USD 15.6 billion in 2020 to USD 29.9 billion by 2025, at a CAGR of 13.8% during the forecast period. The increased sophistication of cyberattacks across heavy industries to result in financial and reputational losses, stringent government regulations, and cyberattacks due to the proliferation of digitalization are anticipated to be the major market drivers.


Join global leaders in the cybersecurity space and showcase your business to 1,000's of digital security professionals. Email shyam.parmar@uae.messefrankfurt.com or call +971 52 68 34 560 or sumaya.mohammed@uae.messefrankfurt.com or call +971 52 41 89 576.
Cybersecurity Industry news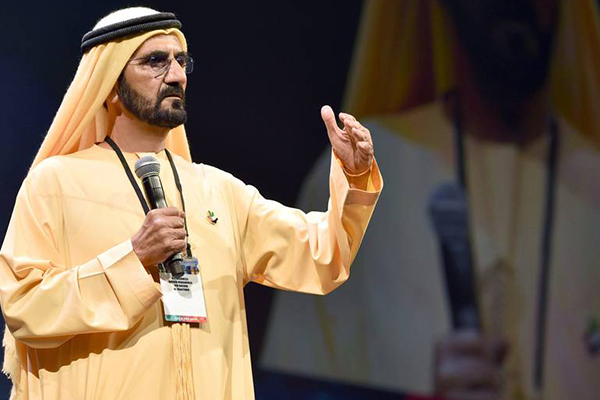 UAE unveils coder training campaign with tech giants Google and Amazon

Sheikh Mohammed bin Rashid, Vice President and Ruler of Dubai, unveiled the agreement with Google, Microsoft, Amazon, Cisco, IBM, LinkedIn, Nvidia and Facebook on Saturday.

Within five years, he wants to train 100,000 programmers and coders, create 1,000 digital companies to boost the Emirati economy and increase government support for start-ups from Dh1.5 billion ($0.41bn) to Dh4bn.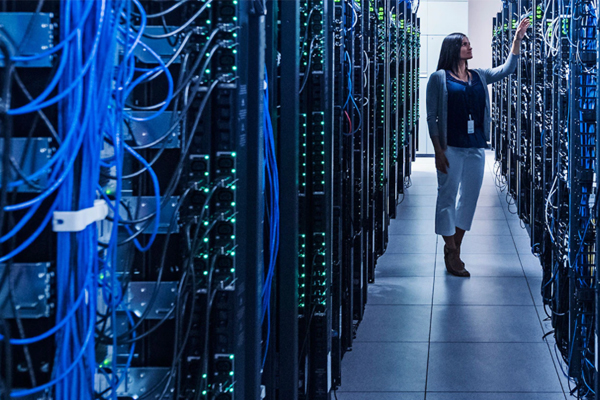 Cybersecurity in the Middle East: A strategic approach to protecting national digital assets and infrastructure

Download PWC's latest report and find out more about the continuing success of digitization initiatives among the countries of the Middle East, bringing with it an added and growing exposure to the risk of cyber-attacks.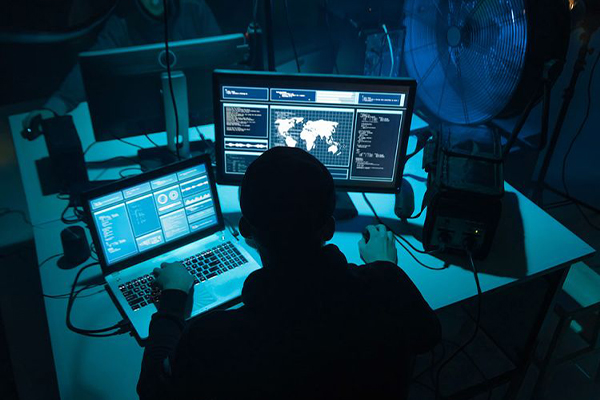 Cyber threats in UAE remain undetected

UAE's organizations have "outdated" cybersecurity approaches, with many being ignorant of the expanding risk landscape and the crippling costs associated with potential breaches, read more here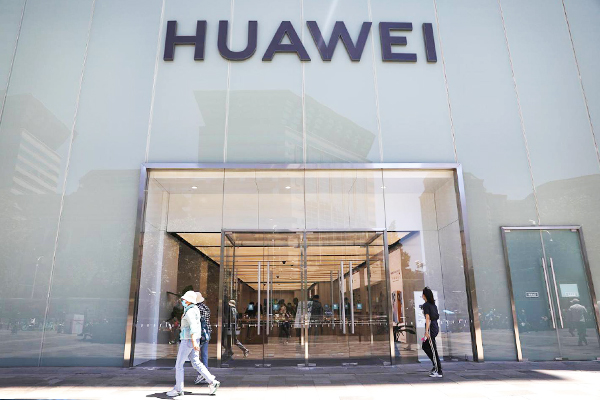 Huawei to help establish UAE as cyber security hub

Huawei is working with various government entities to establish the UAE as a "globally trusted digital oasis" that is safe from potential cyber threats, according to its chief security officer for the UAE.

Learn more
Find out more
Intersec 2022 unites the world of security, emergency response and safety once again in Dubai for its 23rd edition. Future foresight, bilateral cooperation and next generation tech is on the agenda attracting important global experts and influencers.

To find out more about participating, sponsoring or speaking at the Cybersecurity Lab, please contact sumaya.mohammed@uae.messefrankfurt.com or call +971 52 41 89 576