Emergency Planning for Disasters 
16th January 2022, Dubai World Trade Centre.
Emergency service organizations (ESO), as a whole, are efficient planners. We plan for disasters that may happen in our community. We plan to replace apparatus, we even go so far as to preplan our response, strategy and tactics for major incidents in our response area. But how well do we plan for an emergency or a disaster that might happen to us?

Workshop Objectives:

Basics of continuity of operations planning
Introduction to risk assessment and management
Focus on understanding the issues associated to types of responses so chief officers can make informed decisions to protect their organizations
Key definitions and checklists that are critical to a comprehensive understanding of what kind of protection you are actually building.
Who Should Attend?
Senior leaders and decision makers

Planners

Line managers

Supervisors

Safety representatives and a

nyone with the responsibility for investigating accidents
Certification: - Candidates who participate in the 1-day workshop shall be awarded a certificate of participation in Incident Investigation from Intersec 2022

Other Additional Information:
Maximum of 25 participants

Attendees to share company procedures and examples of accidents if possible

Attendees should bring a laptop, if possible, to use during exercises

Interaction with the staff will be an important part of the learning
Team presentations will be conducted as part of the final briefing of the exercise
Workshop leader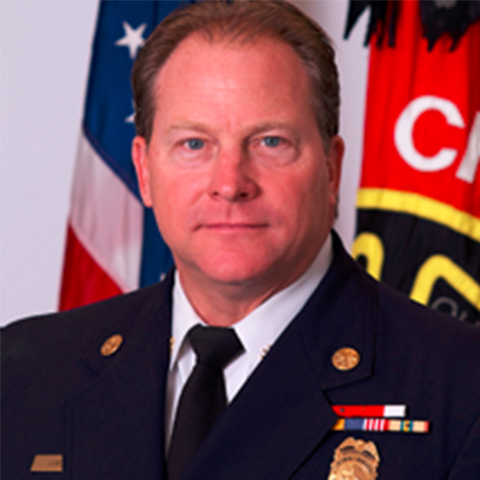 Jeff Dulin

Strategic Advisor IAFC National & International Programs, IAFC (International Association of Fire Chiefs) Retired Deputy Chief Charlotte Fire Department Charlotte, NC USA


Jeff Dulin is the Strategic Advisor for the International Association of Fire Chiefs where he oversees the National and International Programs which includes the Saudi Aramco International Fellowship Program. Jeff also oversees all Technology Research Projects, GIS and Data Analytics tools for use during disasters. Jeff Works closely with State, Local and Federal partners in the disaster response arena.

Jeff has been involved in the disaster response field as a member of Incident Management Teams to 15 national disasters and in 2012 where Jeff was the Deputy Operations Chief of the Democratic National Convention Jeff has developed the IAFC's National SAR Tool for sharing GIS Data during disasters for planning and situational awareness. Jeff oversees the National Mutual Aid System which is developing the next generation of Mutual Aid that uses Juvare 's WebEOC and ESRI AGOL for Geo-spatial Visualization of resource data. Jeff is a longtime partner with the National Alliance for Public Safety GIS and has worked on several National and International projects with NAPSG.
Prior to joining the IAFC in 2015, Jeff retired as the Deputy Chief, Emergency Management and Homeland Security Director from the Charlotte Fire Department after 34 years. Jeff's duties included for his last 14 years he oversaw the Communications, Training, EM / Homeland Security and Special Operations Divisions. Jeff is University of Maryland with a BS in Fire Administration and Graduate of the Naval Postgraduate School with a Masters in Homeland Defense and National Security.