24th Edition of World's Leading Trade Fair for Safety, Security, and Fire protection Brings Together More Than 1,000 exhibitors from 55 countries
Homeland Security, Public Safety and Cybersecurity Under the Spotlight at Dubai World Trade Centre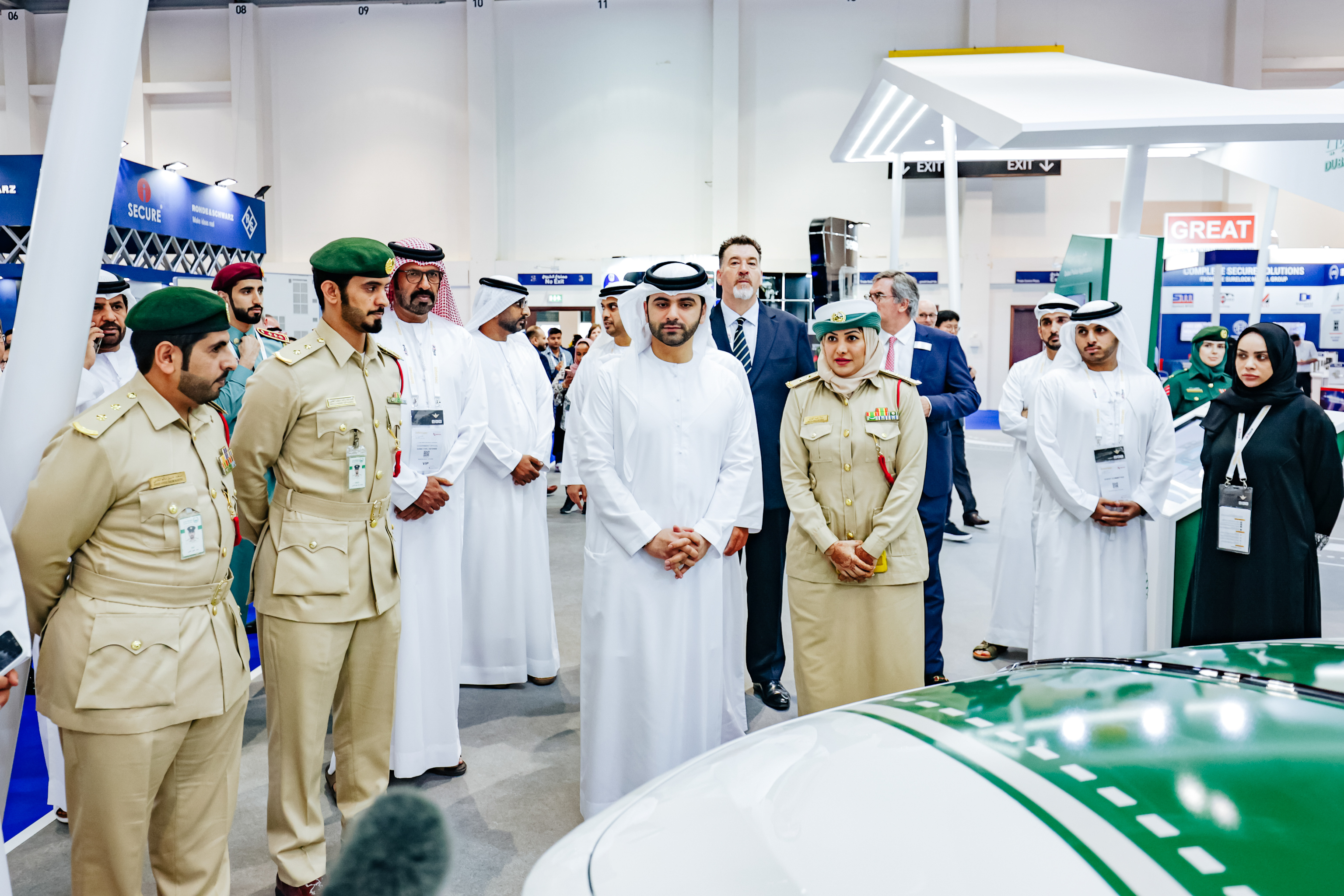 Dubai, UAE: HH Sheikh Mansoor bin Mohammed bin Rashid Al Maktoum, Chairman of the Dubai Council for Border Crossing Points Security, today opened Intersec 2023, the 24th edition of the world's leading trade fair for safety, security, and fire protection, which brings together thousands of industry professionals at Dubai World Trade Centre from January 17 – 19.
Intersec 2023 is a truly global exhibition for security, emergency services, fire, safety, policing and cybersecurity, attracting more than 1,000 exhibitors from 55 countries, including 10 country pavilions: Canada, China, Czech Republic, France, Germany, Italy, South Africa, Singapore, Turkey, and the UK.
HH Sheikh Mansoor toured the exhibition, which spans 10 halls at DWTC, accompanied by His Excellency Helal Saeed Al Marri, Director General of Dubai's Department of Economy & Tourism (DET). HH Sheikh Mansour visited the Dubai Police stand where he was briefed on the force's latest public safety solutions.
As part of the tour HH Sheikh Mansoor was also briefed by executives from Saudi Arabia's National Security Services Company (SAFE) on latest initiatives to elevate the standards and image of the kingdom's security sector.
He also visited the Dubai Civil Defence stand, as well as the German and UK pavilions and NAFFCO, the Dubai-based leader in manufacturing firefighting products.
"This year, we have returned to Intersec bigger than ever, with the message of being strong," said Khalid Al-Khatib, CEO of NAFFCO.
"This year, we are exhibiting new products that are leading in all aspects with smoke management systems, fire fighting vehicles, Injuries on Duty (IoD), and various other solutions," he added.
During an action-packed opening day, delegates got to hear first-hand about some of the safety learnings of the recent Qatar World Cup 2022, in a lively session with Helmut Spahn, Director of Safety, Security and Access, at FIFA.
"The high level of interest in Intersec 2023 in the build-up to the event has carried forward into an exciting opening day with great energy of energy, dialogue, deal-making and networking fuelled by positive industry growth forecasts and increased demand for the latest solutions for safety of people, places and a rapidly evolving cyberspace," said Alex Nicholl, Portfolio Director at Messe Frankfurt Middle East.
"This is a true global gathering spanning security, emergency services, fire, safety, policing and cybersecurity and, for the next three days, is the place to be to learn, explore and examine the full business potential of an exciting industry that is growing at exceptional pace.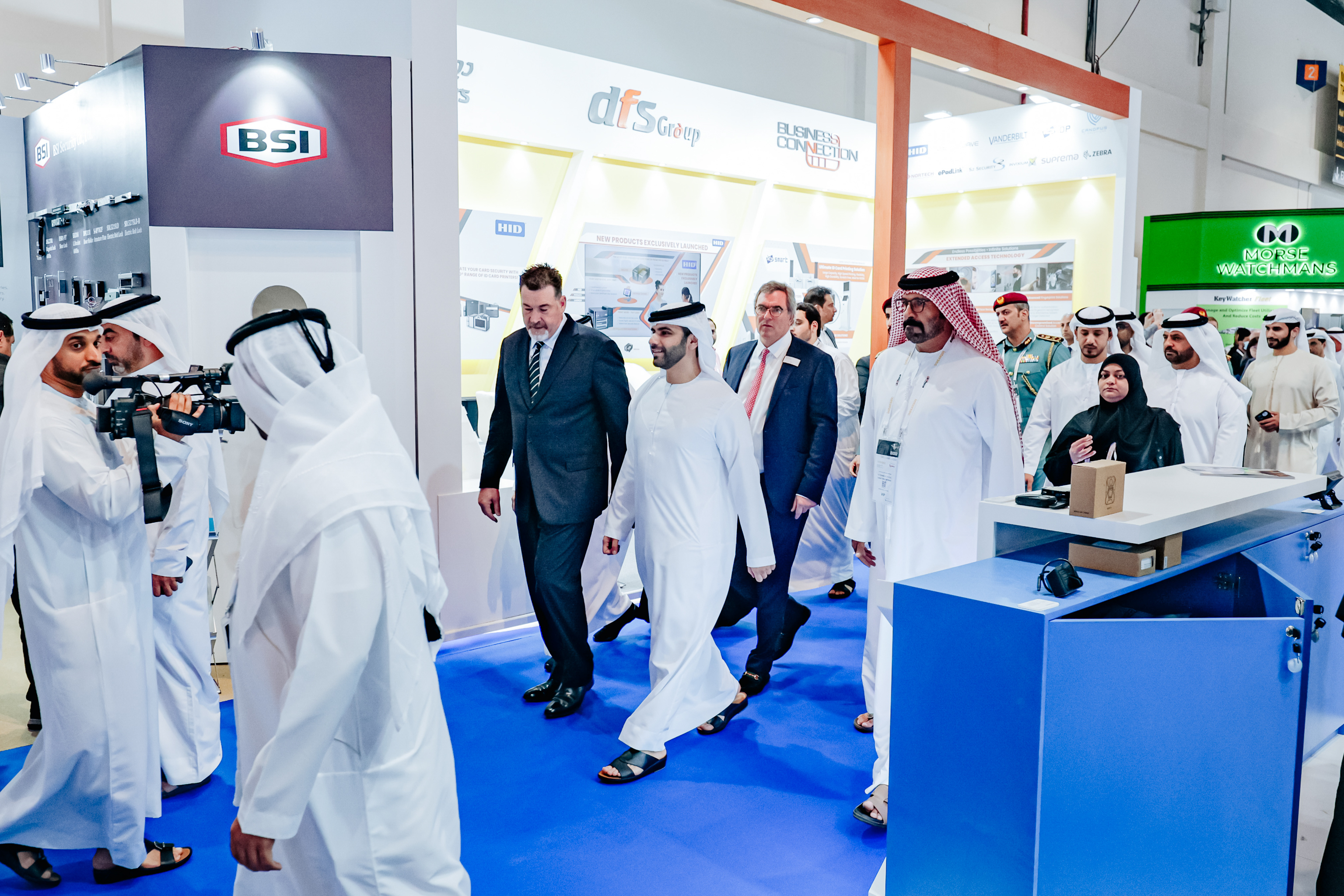 Intersec runs until January 19 with dedicated product showcases for commercial and perimeter security, homeland security, fire and rescue, safety and health and cybersecurity, special features, and a powerful conference and knowledge-sharing programme.
Special features include the Attack Zone, hosted by the Loss Prevention Certification Board, where exhibitors can test their products in live-action demonstrations. The Safety Walk, sponsored by EnSafe Evacuation Chair, Jutec, and Teijin, is a catwalk of industrial safety gear while the Tech Stage will unveil innovations, including virtual reality solutions, anti-drone technology and new safety materials.
In the Start Smart Zone start-ups are connecting with decisions makers, buyers, and investors while the purpose-built Future Defenders Hack Arena is a hive of activity for futurist cybersecurity teams from schools, universities and CISOs competing for prizes and industry recognition.
Key highlights for day two of the Intersec Conference include a keynote session from Dr. Bushra Al Blooshi, Head of Research & Innovation | Dubai Electronic Security Center, titled 'Pioneering Digital Economy: Integrated & Innovative Smart Secured Services Ecosystem; and a session on 'The Present and Future of Hybrid Cyber Warfare', with Sultan Al-Owais, Digital Lead | Prime Minister's Office.
Intersec 2023 will also recognise the best of the security and safety industries through its awards programme which has attracted 1,256 entrants of which 54 have been shortlisted for accolades to be presented at a gala ceremony at the Ritz Carlton DIFC on Wednesday, 18 January.
Intersec 2023 is supported by Dubai Police, the Directorate General of Dubai Civil Defence, Dubai Municipality, the Security Industry Regulatory Agency, the UAE's Cyber Security Council and Dubai Electronic Security Center. The event has a comprehensive sponsor portfolio which includes NAFFCO, Saudi Arabia's National Security Services – SAFE, Dahua Technology, Hikvision, Digifort, Western Digital, Ateis VELOX, Commport, Monitoreal, Honeywell, PERCo, FM Approvals, Huawei, Cellebrite, NX Digital Technology, Onvif and PricewaterhouseCoopers. It will be open to trade visitors only daily from 10am until 6pm.