As airports navigate an uneven return to pre-pandemic operations, many of the largest are using HID SAFE for Aviation.
It offers a unified physical identity and access management solution for defending against security and safety threats while consolidating, automating, and simplifying associated administrative and regulatory processes.

HID Global, a worldwide leader in trusted identity solutions and HID SAFE for aviation is helping major airports around the world enhance safety and security during a period of unprecedented uncertainty about air travel recovery.

The USA manufacturer has revealed some of the solutions being used at airports across the world:

One airport is using the web-based HID solution to manage more than 15,000 identities for secure airport access and reduce duplicate data input, enhance customer service, achieve paperless records management, cut costs, and improve efficiency.

A second is managing close to 1,000 badges and has adopted the first cloud-hosted model that enabled it to integrate SAFE for Aviation with its existing physical and IT infrastructure and other authoritative systems.
A third deployment supports a nationwide initiative to bring two dozen airports into compliance with strict government standards. It includes access policy enforcement through regular audits, and a 360o view of issued credentials and their privileges and permissions.
A spokesman for the company told IntersecLive365: "Airports face complex security and safety challenges while trying to support unpredictable passenger volumes and associated staffing and operational requirements.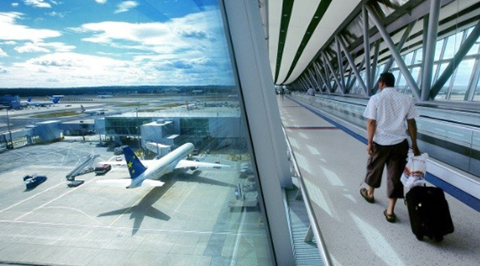 "These challenges cannot be solved with standalone access control systems for managing workforce credentialing. HID SAFE for Aviation takes the next step by also supporting vendor and visitor onboarding and badging, identity management, and TSA and COVID-19 requirements such as contactless check-ins and visitor screening against internal and external watchlists."

The HID SAFE for Aviation offering combines an advanced access manager, badge manager, visitor manager and security reporter with operations analytics to provide complete security across the organization. It also delivers actionable security insights and reports through real-time machine learning technology that collects and correlates cyber and physical identity data.

About HID Global

HID Global powers the trusted identities of the world's people, places and things. We make it possible for people to transact safely, work productively and travel freely. Our trusted identity solutions give people convenient access to physical and digital places and connect things that can be identified, verified and tracked digitally. HID® SAFE™ for Aviation solution automates and simplifies access control for employees, vendors and visitors while managing TSA and COVID-19 compliance requirements
Headquartered in Austin, Texas, HID Global has over 4,000 employees worldwide and operates international offices that support more than 100 countries. HID Global is an ASSA ABLOY Group brand.
Discover more about HID Global's airport and access solutions HERE www.hidglobal.com.
Register to visit
27 December 2021
By Gary Wright