Gary Wright talks to Santosh Varghese VP of the Digital Products & Services Division at Toshiba Gulf FZE. Here he previews the new products on show at Intersec 2022 reminding everyone that with increased surveillance power comes an increased need for quality storage
Gary Wright:  Could you tell our readers what they can expect from you at Intersec 2022?
Santosh Varghese: Toshiba will be showcasing its range of Surveillance and Enterprise Storage products /Solutions at Intersec 2022

Gary Wright: Tell our readers about Toshiba and its focus and products at Intersec 2022

Santosh Varghese: Toshiba Surveillance HDDs provide a range of reliable, power-efficient capacities and features to align with the rapidly evolving surveillance marketplace. Advances in video resolution and image processing are altering the value and role that surveillance video plays in our daily lives, Toshiba Surveillance products are perfect fit for such high end surveillance storage requirement.

Gary Wright: What do you see as the key security issues for customers over the coming year?

Santosh Varghese: Storage of high resolution videos , 24X7X 365 storage operations , predictive failure analysis of the drives.

Gary Wright: What effect has the pandemic had on your business and your customers? 

Santosh Varghese: There has been no major impact by the Pandemic on the storage business as demand for storage is ahead of the curve with almost 166 ZB of data that will be produced by 2025 and these data needs to be stored  and analyzed for intelligent business.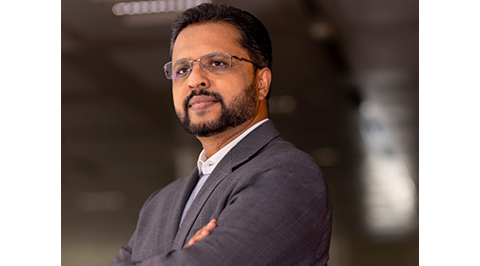 Gary Wright: Why is the Middle East a key area for your business?

Santosh Varghese: Middle East markets, especially GCC countries are adopters of the latest technology and products. Investment in Surveillance Security is high with no compromise on technology and products. The Middle East market requirement is for high quality, that is reliable and power efficient with large capacity storage. Toshiba has the answer.

Gary Wright: Where do you expect the key growth areas in this sector?

Santosh Varghese: UAE, Saudi Arabia, Egypt and Jordan are the key growth markets.

Gary Wright: Is there anything else you believe our readers should know about you and this sector?

Santosh Varghese: Toshiba's Cloud-Scale and Enterprise HDDs provide unsurpassed quality and reliability for demanding 24/7 server and storage deployments. Leading CSPs consistently rely on Toshiba for cost-efficient enterprise scale capacity with field-proven quality and power-saving TCO benefits.

Gary Wright: Thank you for your time and we look forward to welcoming you and the Toshiba team here in Dubai at the World Trade Center from 16-18 January 2022.
Register to visit
27 December 2021
By Gary Wright