Strategy, foresight and response for a secure homeland 

The 23rd edition of Intersec presented the Global Security Leader's Summit – A Gathering of an International Think Tank for Global Leaders in the Security Industry. Bringing together stakeholders from Government Authorities, Policy makers, Law Enforcement, Civil Defense & Private organizations to define the future of security.
Held under the theme, Strategy, Foresight and Response for a Secure Homeland, the 3-day summit will cover critical topics from Physical Security, Maritime Surveillance, and Civil Defense to Port & Border security.
Featuring the 3-day Summit was a dedicated Focus day on the Kingdom of Saudi Arabia, looking into the leader's Security perspectives on KSA's vision 2030. 
10:00 
Registration, coffee, and networking
10:55
Opening remarks from the Conference Chair 
Mr. Kyle Inan, Senior Geopolitical Analyst 
LEADERSHIP KEYNOTES 
11:35-11:45
H.E. Dr. Mohamed Al Kuwaiti, Head of Cyber Security, United Arab Emirates Government 
BUILDING RESILIENCE, ENABLING INNOVATION AND FUTURE SECURITY
12:00-12:30
STRATEGY & FORESIGHT SESSION
Headliner - Strategy for Efficiency and Technological Depth - A Global Roadmap in International Defense 
- International Cooperation towards a resilient and future secure Homeland
- Public and private sectors collaborations, technology exchange, 
- Post warfare
- Current state of affairs in the Middle East
- US – UK Counterterrorism lessons for the region

Speaker: General (R) Sir Nick Carter, Former Chief of Defense Staff and Head of British Armed Forces  
12:30-13:15
Global Security Leaders Panel:
Key Discussion points: The role of Security, the Pre Vs. the Post Pandemic World
- Leader's insights into the key learnings from Pandemic
- Actionable intelligence into the post pandemic world
- Collaborating across industries and geographies in support of non-military threats
- Supply chain strategies

Moderator: Athol Yates, Institute for International Studies and Civil Security, Khalifa University 

Panelists:
General (R) Sir Nick Carter, Former Chief of Defense Staff and Head of British Armed Forces 
Franc Milburn, Strategic & Operational Advisor, Political & security Risk MENA 
Howard Leedham, Managing Director, ESID DMCC. Licensed SIRA Security Expert 
Air Marshal Edward J Stringer, Former Director General Joint Force Development and Defence Academies
13:15-14:00
Prayers and Lunch Break
14:00-15:45
FORESIGHT SESSION – The Future of Homeland Security in a Digital Economy
When Web3.0, Blockchain & VR/AR come together we have the Metaverse. Connecting the real world with the virtual world. A virtual environment where people can interact in digital spaces powered by Data & AI.

- How quickly will True-to-Life 3D immersive experiences become an everyday reality? Gaming environments, digital twins will soon include abilities to smell, feel and taste using an integrated set of sensors and wearables.
- How quickly will digital commerce for goods & services, and more importantly digital assets overtake traditional commerce? What currency will be used to establish value and who will regulate and govern trade?
- What will the metaverse mean to the workforce of the future, developing talent & skills, education, medical care, banking & finance and everything we do? Imagine a scenario where a doctor in the US operates on a patient in the UAE!

Most importantly how can we prepare for the metaverse by addressing cybersecurity aspects, preserving public safety and maintaining digital justice. Join us for a forward-looking conversation with leaders in public safety, digital commerce, finance and futurists to explore the fast-approaching reality

Session Chair: Bashar Kilani, GM, Accenture 
Keynote: Bashar Kilani, General Manager, Accenture (5 minutes)
Panel: (40-45 minutes)

Speakers:
Dr. Patrick Noack, Executive Director, Future, Foresight and Imagination, Dubai Future Foundation 
Charanjeet Singh, Sr. Vice President & Head - Fraud Risk & Investigation, First Abu Dhabi Bank (FAB)
Dr. Jasim Haji, President, Artificial Intelligence Society Bahrain 
Anwaar Al Shimmari, Artificial Intelligence Team Leader, Ministry of Infrastructure Development 
Sulaiman Mohamed Alkaabi, CEO, Future Foresight Foundation 
14:50-15:20
STRATEGIC SESSION - Enhancing Cooperation in removing National barriers to combat threats Technology Opportunities & Challenges

Speaker: Craig Jones – Executive Directorate for Policing Services, INTERPOL Global Innovation 
15:20-15:40
STRATEGIC SESSION – Future of Law Enforcement - Building resilience and enabling innovation and future security
- Discussing traditional, non-traditional, and emerging threats facing nations
- Exploring national resilience in the context of contemporary threats, and how it can be built and strengthened
- Safeguarding the critical national infrastructure: risks and opportunities
- Collaborating across industries and geographies in support of non-military threats
- Research and development in 4IR technology and applications in defense

Speaker - Dubai Police 
CAPABILITY IN RESPONSE TO HOMELAND SECURITY THREATS
15:40-16:00
LEADERSHIP SESSION - Why do some imported 'best practice' Western security practices work and others don't?

Discussion points:
- Experience of importing 'best practice' Western security practices into the Gulf 
- Differences between Gulf and Western cultures
- Cultural factors embedded in 'best practice' Western security practices
- What elements of Western security practices align with the Gulf culture?

Speaker - Athol Yates, Institute for International Studies and Civil Security, Khalifa University 
16:00-16:20
LEADERSHIP SESSION - Epistemic Security: Understanding threats to decision-making & crisis response in a technologically advanced world

Speaker - Elizabeth Seger, PhD Candidate, University of Cambridge, and researcher, Leverhulme Centre for the Future of Intelligence (LCFI) 
16:20-16:40
Keynote: UK Home Office – Joint Security and Resilience Centre

Angela Essel, Head of the Joint Security and Resilience Centre UK Home Office (JSaRC)
16:40-17:50
LEADERSHIP SESSION - Exploring opportunities and challenges in the Security Industry
- Looking to the future to solve today's the region's talent gap
- How to attract and retain local talent
- Exploring the need of a more diverse and gender balanced industry

Session Chair: Rick Mounfield, CEO, Security Institute 

Panelist:
Angela Essel, Head of the Joint Security and Resilience Centre UK Home Office (JSaRC) 
Heidi Young, Head of Cyber Security Strategy, Founding Partner, Women in Cyber 
Alia Al Hazami, Strategic Planning Officer, MA in International and Civil Security
Adil Abdel Hadi, SIRA 
John Cowling, Security Consultant 
Abdullah Al Shimmari, CEO of HCMS.ai, former Major, Abu Dhabi Police 
Elizabeth Seger, PhD Candidate at the University of Cambridge, and researcher at the Leverhulme Centre for the Future of Intelligence (LCFI)
17:50-18:00
CLOSING REMARKS - End of Conference Day 1
10:00 
Registration, coffee, and networking
10:30
Opening remarks from the conference chair
10:45-11:15
In-focus session:
In conversation with H.E. Ilan Sztulman Starosta, Head of Mission, Consulate of Israel in Dubai
Moderator: Mr. Kyle Inan, Senior Geopolitical Analyst
11:15-11:45
In-focus Session:  The role of Leadership in Security and Defense, creating an Innovative and Resilient environment for the work of the future.

Speaker - Kate Barker, Strategic Advisor & Future of Work Expert, Ministry of Interior, UAE
THREAT DETECTION AND BORDER PROTECTION CONTROL
11:45-12:05
LEADERSHIP SESSION: Cross border Security Challenges
Serious and organize crime represents one of the major challenges for security leaders and countries across the globe. Digitalization and modern technologies are boosting the impact of crime in our societies in unprecedented levels. Migration dynamics are rapidly evolving and posing challenges related to cross-border crime, poly-criminality, and links with several forms of crime such as migrant smuggling and trafficking in human beings.

Solid, robust global and comprehensive responses are still needed, more challenges ahead which are also bringing more opportunities.

Speaker: Alvaro Rodriguez Gaya, Head of Operational Coordination, European Commission, Europol & EMPACT 
FORESIGHT IN COUNTER TERRORISM & DEFENSE
12:05-12:25
INFOCUS SESSION  – Homeland Security - Examining the role of Crisis and Emergency Communications
- This session analyses the role of Communications from the Homeland security perspective
- Law enforcement preparedness and joint action to safeguard the population during a disaster
- Industry specific comms

Speaker: Ahmad Khaled Mohammad Naimat, Director of Media Response Unit, NCSCM 
12:25-12:45
PRESENTATION: Commercial Open-Source intelligence (OSINT) advances
- Emerging Technologies driving OSINT Development
- Incorporating effective OSINT into the intelligence enterprise

Speaker: Dr. John George Hatzadony, Program Chair - Homeland Security, Rabdan Academy 
12:45-13:05

PRESENTATION: The evolution of Diplomacy, and the Diplomacy of the 21st Century
This session explores the Policy priority changes over the past years, and the post pandemic diplomacy.

 

Speaker: Dr. Seppe Verheyen, Chief of Staff, Anwar Gargash Diplomatic Academy
13:05-13:45
Prayers and Lunch Break
13:45-14:05
INFOCUS SESSION: Integrating government institutions and agencies with a system that relies on artificial intelligence in its structure to achieve the highest standards of cybersecurity to work within an integrated system.
- The space industry, internet services and cyber security at the local, national and international levels.
- International risk management, international crisis management, and decision-making within a networked system based on artificial intelligence and the virtual world of cybersecurity.

Speaker: Dr. Marwa Salman Salah, Cyber Security Consultant for Digital Real Estate, Al Katoob International Group, Saudi Arabia
14:05-14:25
INFOCUS SESSION: Insider Threat & Counter Measures - Landside Security & its Integration with Restricted & Airside Areas of an Airport

Speaker - Ehsan Ullah, Chief Director, Security Force Islamabad Airport
14:25-14:45
Transportation Security: Protecting Planes, Trains, and Pipelines from Cyber Threats
Advancing transportation with the necessary technology deployment for a secure transportation

Speaker: Col. (R) Thafar Maaitah, Security Specialist | Corporate Security and Control RTA, and Former Deputy Director, Interpol Amman
14:45-15:30
STRATEGIC SESSION: Homeland Security - Aerospace Surveillance & Security

Keynote by session chair: To build a Security Culture
Zack Zainal, Vice President, Emirates

Key discussion points:
- Plan and strategies to open airports
- Aviation sustainability

Speakers:
Dr. Suaad AlShamsi, Advisor, ORAT 
Kashif Khalid, Regional Director - Africa & Middle East Airports, Passenger, Cargo, Security & Facilitation, IATA
Franc Milburn, Strategic & Operational Advisor, Political & Security Risk MENA
Ehsan Ullah, Chief Director, Security Force Islamabad Airport 

THE FUTURE OF HOMELAND SECURITY
15:30-16:00
FORESIGHT SESSION - The Way forward in Homeland Security
A session that would offer a deep dive on a mix of soft skills, Tech, and diplomacy, exploring elements such as: 
- BioThreats
- Cognitive Terrorism and Social Engineering
- Communications as a strategy to manage domestic terrorism and replication threats
- The everchanging worldwide landscape of threats due to sophisticated tech being easily accessible for civilians
- How the Homeland Security landscape has changed since 9/11
- What cooperation strategies can complement the international efforts for Peace and building resilience towards future threats

Speaker: Sir Alex Younger - Former Chief of MI6 

16:00-16:10
Q&A Session with Sir Alex Younger, Former Chief of MI6
16:10-16:40
Post-Quantum Technologies, 5iR, Advanced Aerospace Technologies to 2050: Implications for Defence, Homeland Security, Energy & Transport
The U.S. National Defense Authorization Act 20022 has enshrined in law an investigative and scientific program looking at beyond next generation technologies and these have been a feature of official Congressional interest since at least June 2020. A number of U.S. and UK declassified documents also shed light on these post-quantum technologies, demonstrating that government interest goes back decades. The session will highlight the nature of the technologies and characteristics of exotic aerospace platforms the Americans wish to develop by 2050, as well as providing an overview of the implications for aerospace and defence, Homeland security, energy, transport, and potential weapons proliferation.

Speaker: Franc Milburn, Strategic & Operational Advisor, Political & Security Risk MENA 
16:40-17:00
STRATEGIC SESSION: Global Threats and Regional Responses: Strategic Intelligence, Criminal Justice and Preventive Diplomacy in Eastern Africa

Speaker: Neil Welsh, Head of Mission for 13 countries in the East Africa and Western Indian Ocean Region, Former UNODC's global Cybercrime, Anti-Money Laundering and Counter-Financing of Terrorism 
LEADERSHIP IN CIVIL DEFENSE
17:00-17:45
Leadership Panel Discussion: Regulator's Think Tank
- Fire Safety codes on the Buildings of the Future
- How will the codes be assumed with net zero policy compliance? Leadership in civil defence Overview of International fire safety standards (recent changes) and sharing insight
- Identifying when it is necessary to re-run risk assessments in smart buildings
- Integrating video and drone technology as instruments which are integrated into fireground research

Keynote: H.E Khalid Al Mansoori, President, International Association of Emergency Managers (IAEM), UAE 

Session Chair: John Cowling, Security Consultant
Panellists:
H.E Khalid Al Mansoori, President, International Association of Emergency Managers (IAEM), UAE 
Dr. Naill AlMomani, Chair of Crises Management Department, Dubai Police Academy 
Iain Bough, Senior Manager Emergency Response - Global Airport, Network & Cargo Operations Department, Etihad Airways 
Jeff Dulin, Srategic Advisor

Strategic Advisor IAFC, National & International Programs 

17:50
CLOSING REMARKS - End of Conference Day 2
Our Esteemed Headliners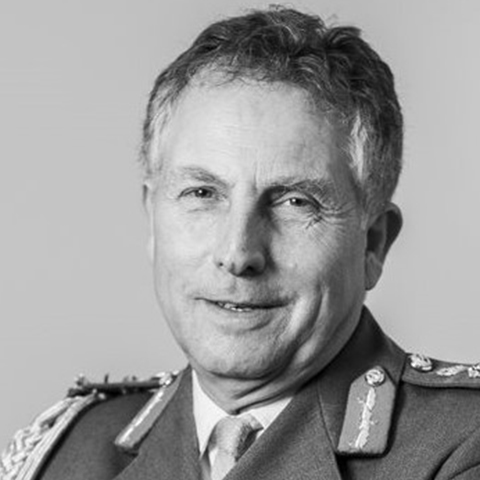 General (R) Sir Nick Carter
Former Chief of Defense Staff and Head of British Armed Forces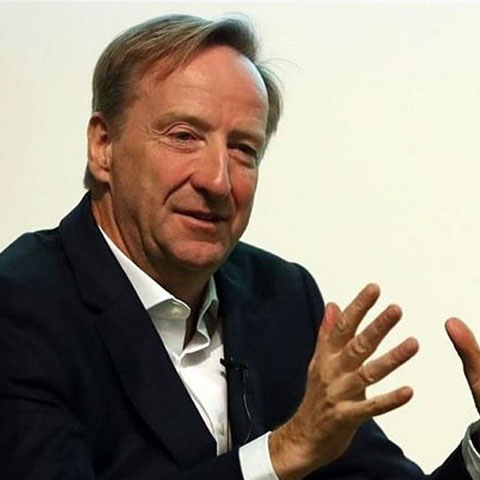 Sir Alex Younger
Ex MI6, Former Chief of the Secret Intelligence Service, Longest MI6 Chief in 50 Years