Abdulla Bader Al Sayari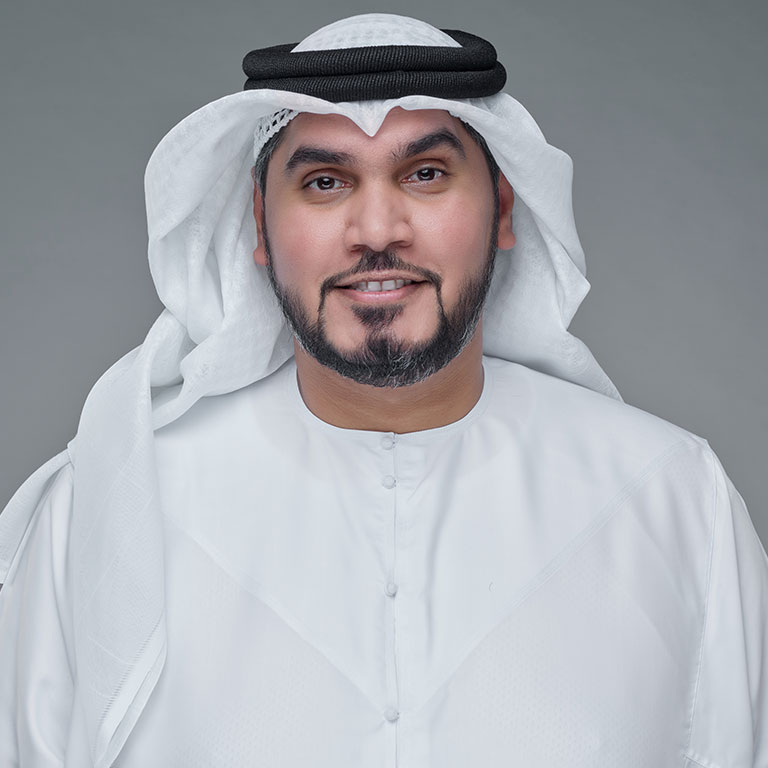 Chief Information Security Officer, Department of Health - Abu Dhabi
A seasoned Information Security Leader and a vision oriented individual, with a clear understanding of governmental priorities, organizational directions and sectorial/industrial challenges and demands.
Outstanding functional leader with cross functional abilities and proven track record in driving organizational excellence in functional discipline.
Winner of multiple awards and well respected individual in the industry.
Back to the conference speakers page
Adel Mohamed Darwish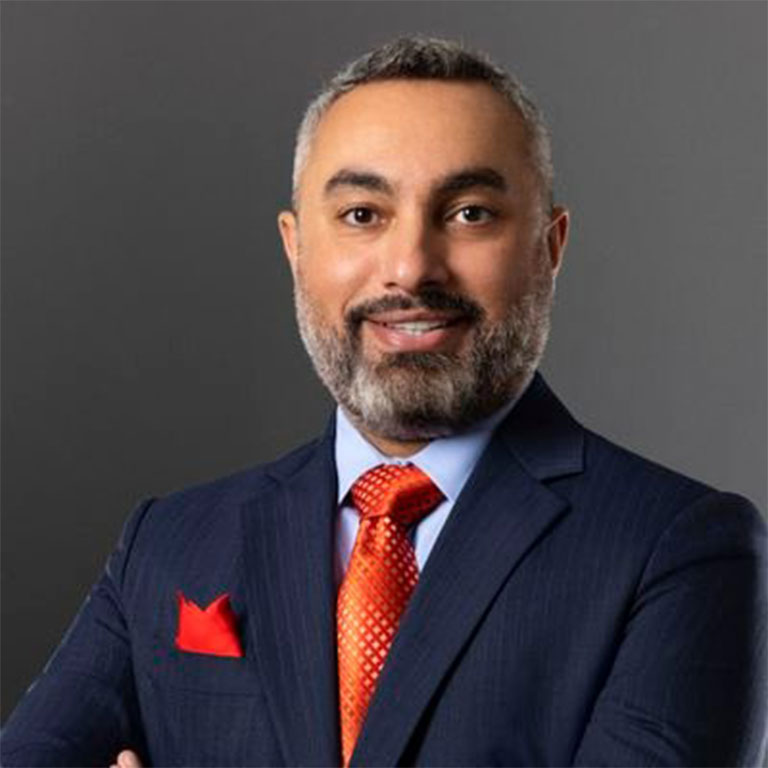 Director - Regional Office, International Telecommunications Union (ITU)
Mr. Adel Mohamed Darwish, who has been recently appointed as the Director, Regional Office of the International Telecommunications Union (ITU) for the Arab States, brings on-board a strong experience in the field of international activities. Mr. Darwish has more than 20 years of experience in the field or telecommunication spanning incumbent operator, start-ups operator, and regulator. In his different roles, Mr. Darwish has been involved with international relations. Not only in the ITU, but also in other international organizations including ICANN, GSMA, the GCC Council, the League of Arab States, Arab Regulatory Network (AREGNET), and SAMENA Council. Mr. Darwish has held several leadership positions in major conferences at the ITU and outside. He has been known at the GCC level for his leadership of the GCC Council Roaming Working Group during the period from 2009 to 2020 for which the group achieved a major reduction in roaming rates in the region since 2016.
Back to the conference speakers page
Amer Sharaf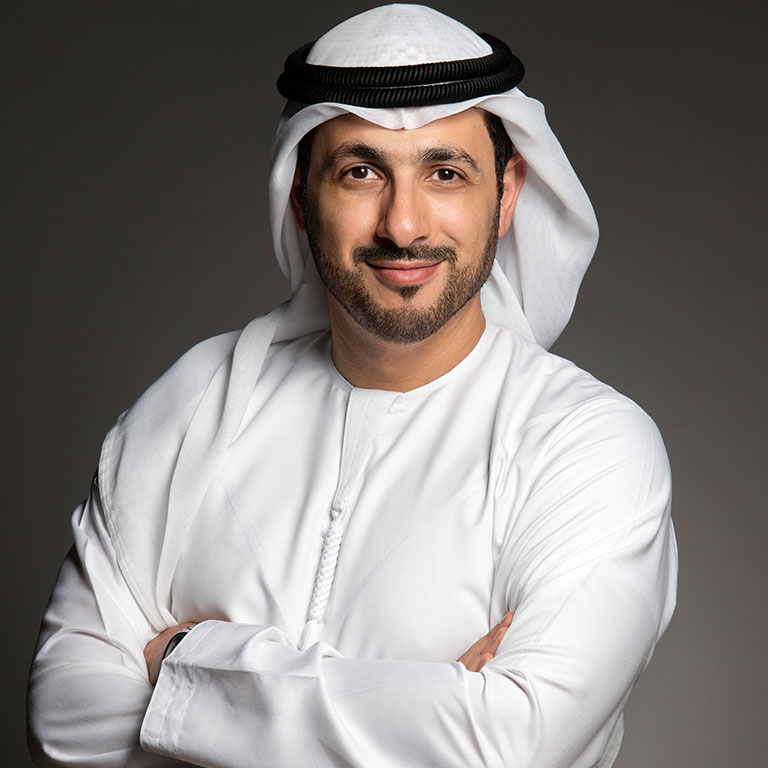 Director - Compliance, Support and Alliances, Dubai Electronic Security Center (DESC)
Amer Sharaf is the Director of Compliance Support and Alliances at the Dubai Electronic Security Center based in the Emirates of Dubai in the United Arab Emirates. Amer has accumulated a diverse set of skills in his career in the Information Technology field successfully delivering key applications and infrastructure related projects.
His experience also extends to deploying resilient and highly available data centers catering to key critical systems. Amer has considerable experience on city level systems and adopting several disruptive technologies and ensuring that key security principles and technologies are adopted.
Back to the conference speakers page
Alexandru Caciuloiu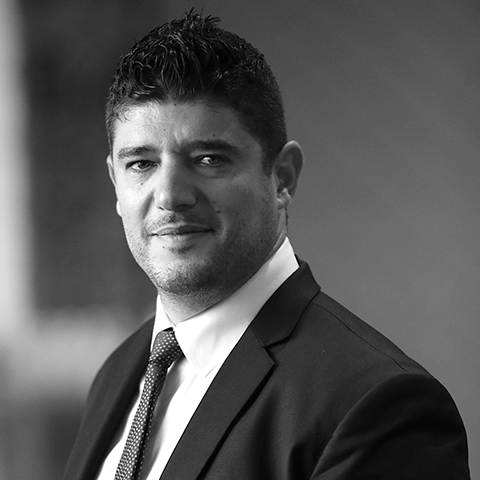 Cybercrime and Cryptocurrency Programme Coordinator, UNODC
Alex is the UNODC Cybercrime and Cryptocurrency Advisor and Regional Coordinator for Southeast Asia and the Pacific, based in the Regional Office in Bangkok, Thailand. In this position he is responsible for building and strengthening the region`s capabilities and response to cybercrime and cybersecurity. He is doing so by providing technical assistance, expertise and capacity building as well as assistance with policy making and legislative harmonization and representing the United Nations on cybercrime diplomacy matters in the region.
Prior to joining UNODC, Alex was a Digital Crime Officer with INTERPOL Global Complex for Innovation based in Singapore. Whilst at INTERPOL, he spent the initial part of his posting coordinating cybercrime investigations and the latter part of his posting focused on building and strengthening the capacity of INTERPOL member countries to fight cybercrime.
Alex joined the Romanian National Police in the Counter Organised Crime Brigade in 2007 as a cybercrime investigator. In this position he conducted investigations and intelligence gathering on cybercrime as well as performing digital forensics examinations.
Alex originally from Constanta, Romania, holds B.Sc. Law and M.Sc. Business Law.
Back to the conference speakers page
Aloysius Cheang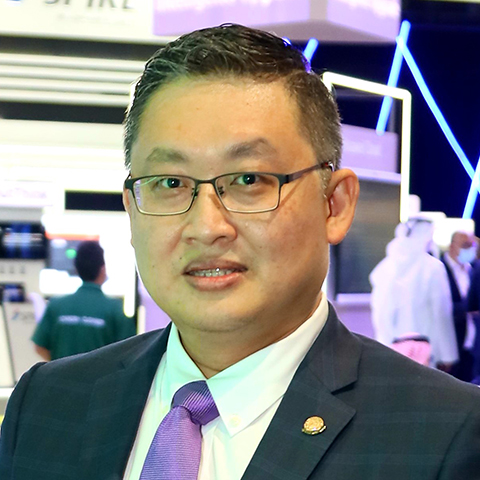 Chief Security Officer, Huawei
Aloysius Cheang is currently the Chief Security Officer of Huawei UAE responsible for driving the company's cybersecurity vision of building a safe and secure intelligent connected digital world in the UAE and the region. He is also a Board Director for US-based (ISC)2, as well as UK-based cyber leadership think tank, the Centre for Strategic Cyberspace + International Studies (CSCIS). In his career spanning over 20 years, Aloysius had delivered direct business values in strategic, complex, multi-year and multi-million dollar technology and cyber program for Global 500 organizations worldwide while managing large multi-cultural, multi-disciplinary team spread across 5 continents and 4 major time zones time after time. 
Back to the conference speakers page
Andrea Rigoni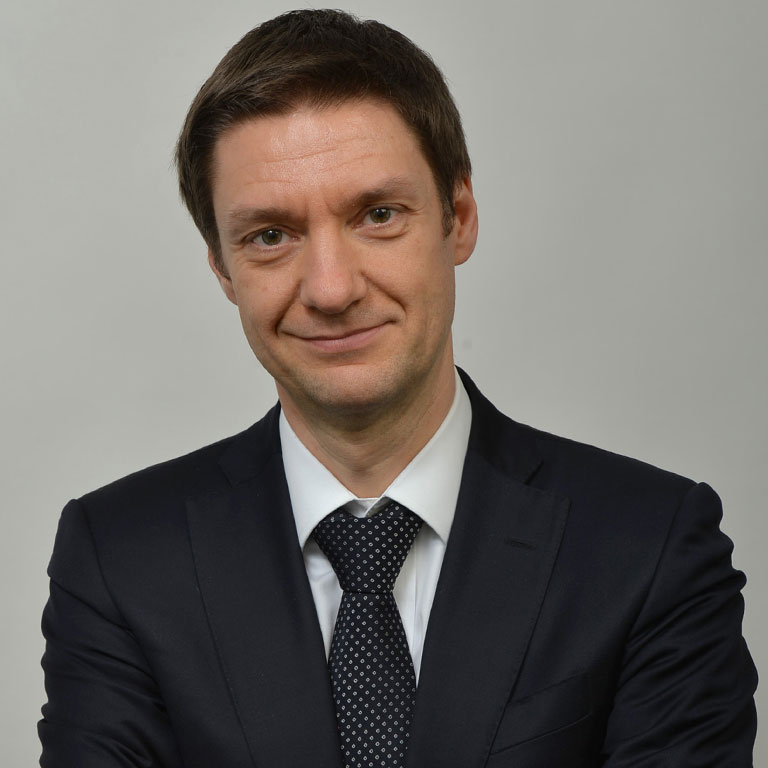 Partner, Global Cyber lead for Government and Public Services, Deloitte   
Andrea Rigoni has been working in Cyber Security for more than 30 years. Andrea is Partner in Deloitte Risk Advisory, where he leads Cyber in the Government and Public Services industry globally, working with many large governments and international organizations to improve their Cyber strategies and capabilities. Andrea joined Deloitte through the acquisition of his company Intellium, that he co-founded as a spin-off of Booz Allen Hamilton, where he worked previously. Andrea also served the Italian Prime Minister office between 2013 and 2014 as advisor to Cybersecurity: in his role, Andrea developed the Italian Digital Identity framework and co-developed the Italian National Cybersecurity strategy and framework. Andrea is also advisor to the UN/ITU on Cybersecurity, as well as a member of the Global Forum for Cyber Expertise (GFCE). He is the co-author of the Book "Computer Network Defence: new Threats and Trends" edited by Melissa Hathaway and published by NATO press in 2014 and "Next Genetion CERTs – From Response to Readiness", published by NATO press in 2019.
Andrea is also a member of the Italian Government Committee on Artificial Intelligence and continues to support the Italian government strategy on Cyber. Andrea has an extensive experience in Cyber Security developed with Governments and Critical Infrastructures in Europe, Middle East and Africa. Andrea teaches Cyber Security Governance at various Italian universities.
Andrea is working for NATO and United Nations as an advisor on Cyber Defence: he has been co-director of many Cyber Defence projects in Italy, Switzerland, Georgia, Ukraine, Armenia and Jordan. 
Back to the conference speakers page
Asma Al Yassi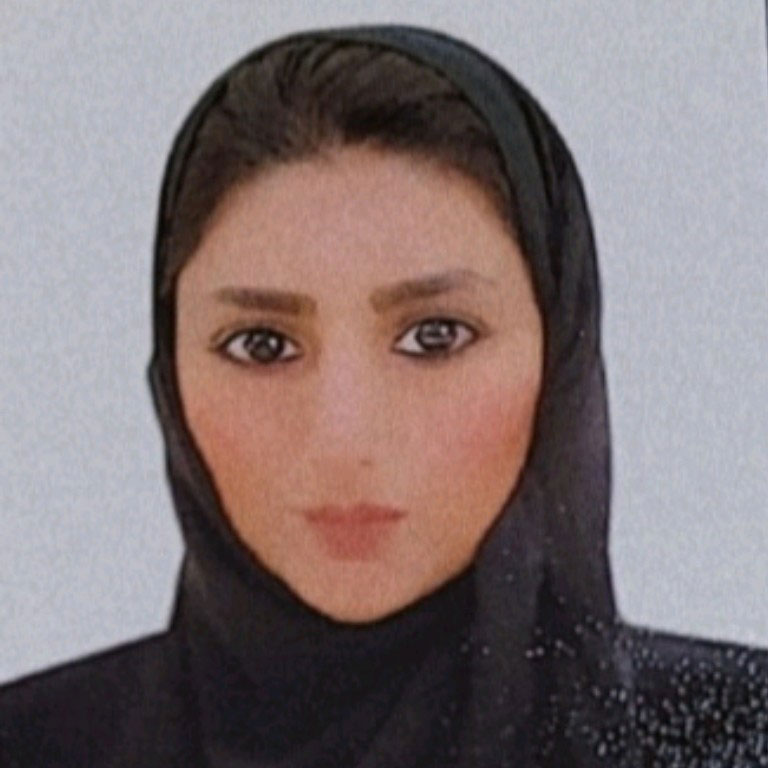 Cybersecurity Governance – CISO, ENOC
A qualified enthusiastic Cyber Security Security professional with more than 14 years of experience across diversified organizations.
Asma has excellent successful experience in preparing & implementing ISMS policies and procedures  correlated with different domains of Information security.  She plays a key role in Information Security Risk Assessment and related Risk treatment plans in order to make sure of the business continuity. Her other areas of expertise include  vulnerability Assessments, conducting security audits, SIEM solutions Assessment & Implementation. She has conducted multiple Cyber Security awareness programs on her previous organizations to educate the end users to be aware of current global vulnerable security threats.  She currently holds the position of Cyber Security Governance - CISO. She is dedicated,determined and passionate learner who proactively approaches to understand about new global security threats and how to overcome them.
Back to the conference speakers page
Biju Hameed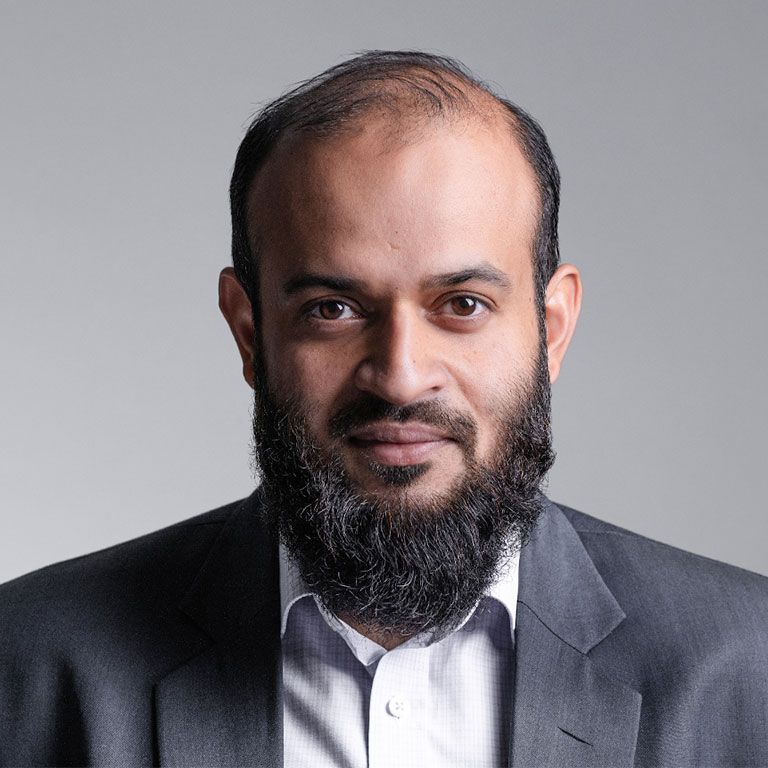 Head - Technology Infrastructure Operations, Dubai Airports 
Biju Hameed CISSP CISM CISA CRISC CCSP MBCS is a seasoned cybersecurity professional and international speaker with two decades of extensive experience in the areas of cybersecurity management & technology operations , 13 years of which has been in Aviation cybersecurity.
He currently heads the Business Technology Infrastructure & Operations practice at a Dubai Airports spending a considerable amount of time and focus on IT/OT Security.
Biju holds Master's degree (with distinction) in Network Security, has several professional certifications to his credit.
He has also been a featured speaker and panelist at several regional and international events for over a decade now.
Back to the conference speakers page
Bruno Fonseca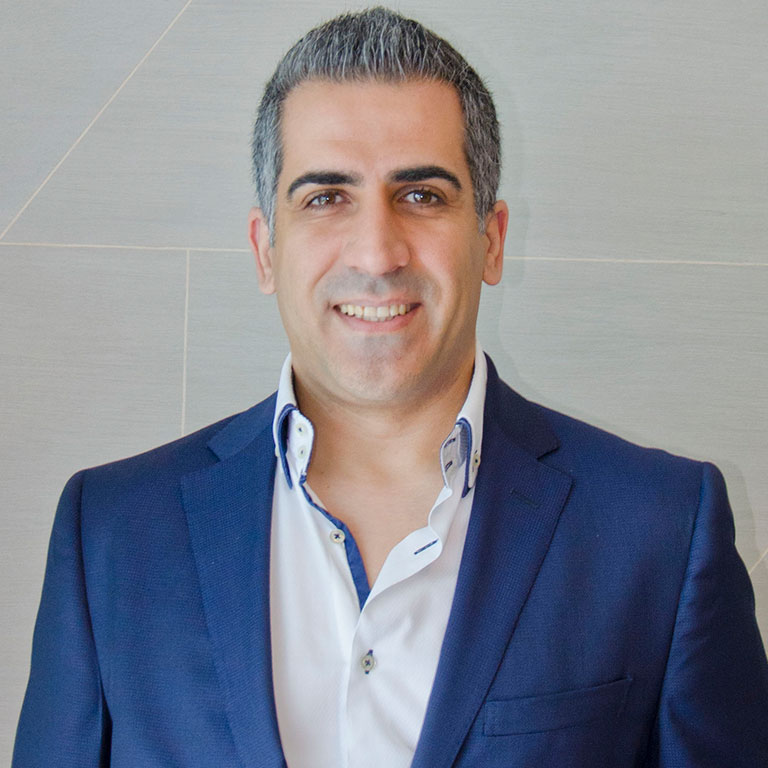 Regional CSO, AXA 
Bruno Fonseca oversees the areas of Information Security, Physical Security and Operational Resilience in the Gulf region. He is a Certified CISO with more than 21 years of experience, having worked in Europe, the Middle East and Asia.
Throughout his career, he has witnessed the steep increase in the complexity of the Information Security world and has worked on the continual improvement of the security practice. Bruno is an active contributor in the community and has been a keynote speaker at several conferences in the US, Europe and the Middle East.
Back to the conference speakers page
Lt. Col. Bryan Miranda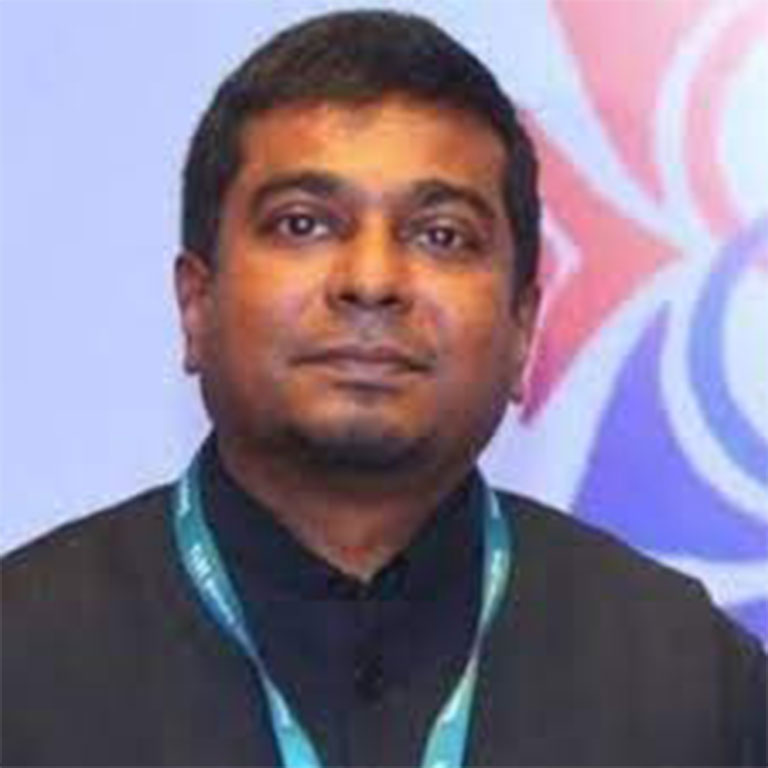 CTO, Digital Insights & Ex - Indian Army
Lt. Col. Bryan Miranda is a 1997 Batch commissioned officer of the Indian Army. He was commissioned into the Corps of Engineers (Queen's Own Sapper & Miner's now called the Madras Engineer Group) and later transitioned to the Intelligence Corps. An Engineering graduate from the University of Madras who has held various leadership, staff, training, and administrative appointments in his eighteen years of illustrious service in the Armed Forces. He was also part of the National Security Guard (Black Cat Commandos), the elite federal contingency task force of the Government of India. A Security Specialist with over 26 years of experience in the areas of Cyber Security, Cyber Forensics, Information Warfare, Intelligence Acquisition, Counter Intelligence, Prophylactic Security, Design & Deployment of Security Systems, Planning, and Strategy. He has served in the most sensitive appointments as Team Manager of a covert Cyber Intelligence Acquisition Unit for Military Intelligence. He holds various certifications in Offensive Security, Cyber Forensics, Cryptography & Information Warfare.
Back to the conference speakers page
David Brown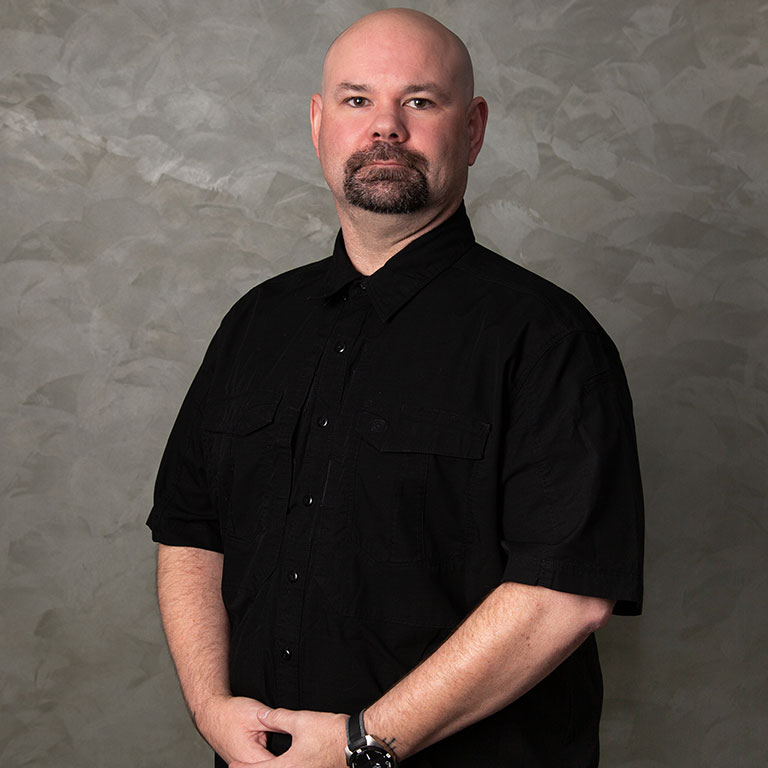 Security Operations Director, Axon Technologies 
David is a leading cybersecurity and cyber threat intelligence subject matter expert, with a proven track record for reducing risk and improving information system security, and with almost 20 years of experience in intelligence-driven secure system design, security monitoring, threat intelligence, incident response, infrastructure architecture, and computer and network defense.
He has created and operated defense-in-depth initiatives from government sectors within the US Department of Defense to highly targeted companies in the global oil and gas industry.
Back to the conference speakers page
FC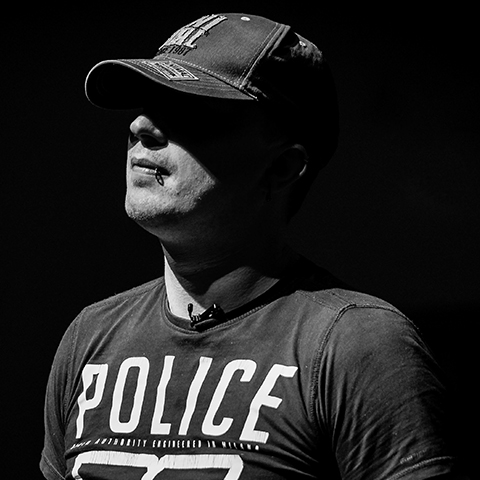 Ethical Hacker & Social Engineer 
FC is a well-known ethical hacker and social engineer. He has been working in the information security field for over 20 years and excels at circumventing access controls. As an ethical hacker and social engineer, FC 'breaks into' hundreds of banks, offices and government facilities around the world. FC has held positions in his career such as Senior Penetration Tester as well as Head of Social Engineering and Physical Assessments for renowned security companies.
Back to the conference speakers page
Francesca Spidalieri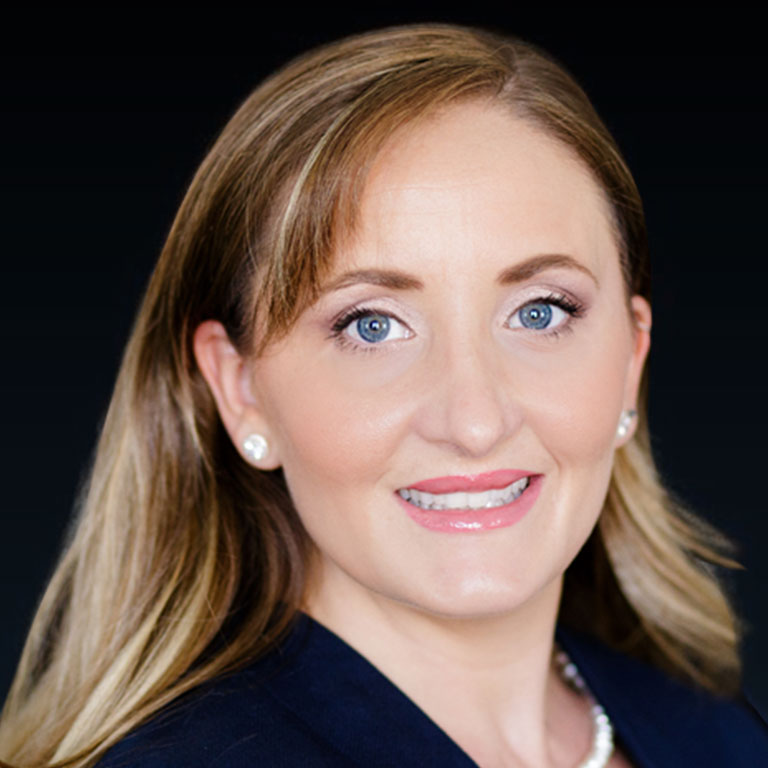 Cybersecurity Consultant, Hathaway Global Strategies and an Adjunct Professor for Cyber Policy, Salve Regina University
Francesca Spidalieri has over a decade of experience in cybersecurity, cyber capacity building, cyber risk management, and national cyber preparedness and resilience, and has held various roles in academia, the private sector, and international organizations. She is currently a Cybersecurity Consultant for Hathaway Global Strategies and an Adjunct Professor for Cyber Policy at Salve Regina University. She is also the Co-Principal Investigator for the Cyber Readiness Index 2.0 project at the Potomac Institute for Policy Studies, and the Senior Fellow for Cyber Leadership at the Pell Center for International Relations and Public Policy. In addition, Francesca serves as a cybersecurity subject-matter expert for the World Bank, the International Telecommunications Union, the Global Forum on Cyber Expertise, the EU CyberNet, and other research institutes in the U.S. and Europe. She lectures regularly at cyber-related events in the U.S. and Europe and contributes to journal articles and other publications on cyber leadership development and cyber policy matters affecting countries and organizations worldwide.
Back to the conference speakers page
Giacomo Assenza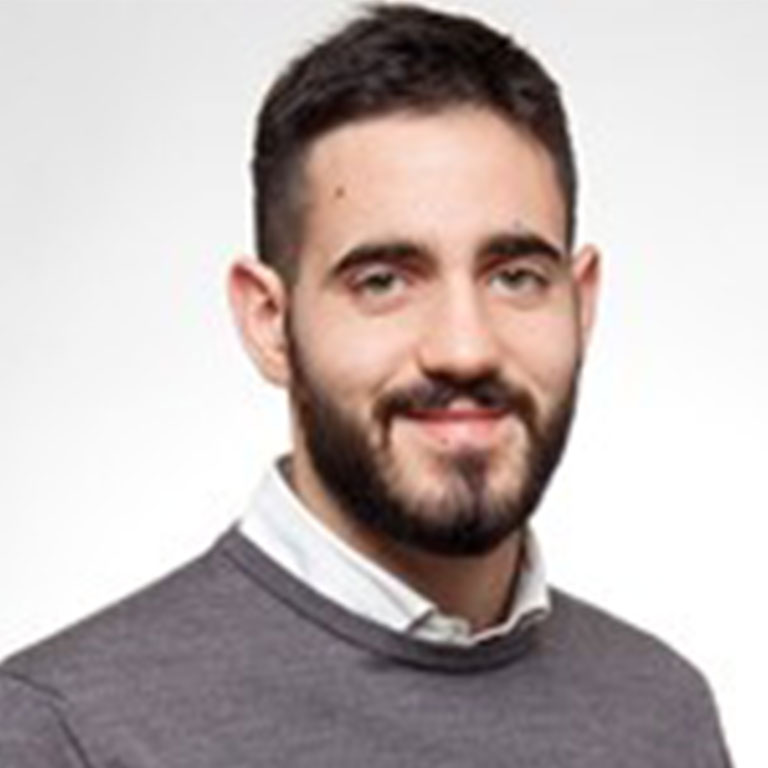 Cybersecurity Research Officer, International Telecommunication Union
Giacomo Assenza is a Cybersecurity Research Officer at the International Telecommunication Union and PhD candidate in Engineering for Humans and Environment at the University Campus Biomedico, where he is also tutor for the Cybersecurity module. His research interests cover the development of cybersecurity strategies for the protection of critical sectors. Giacomo has a background in consulting and academia and has achieved several publications in academic, technical and educational journals.
Back to the conference speakers page
Gina L. Osborn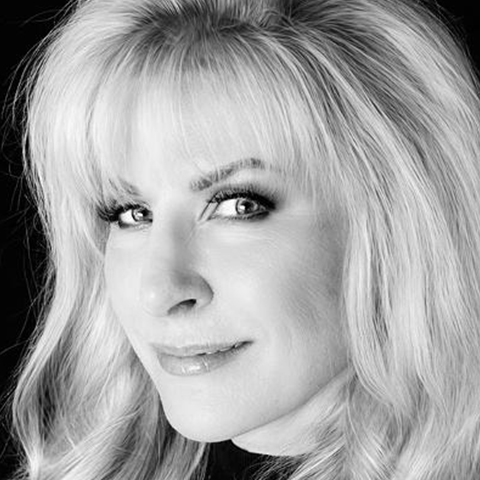 Assistant Special Agent in Charge, (Retired), FBI
Gina L. Osborn is an International Keynote Speaker, Leadership Consultant and retired Assistant Special Agent in Charge of Cyber and Computer Forensics for the Federal Bureau of investigation. Having responded to catastrophic terrorist attacks and cyber hacks during her 28-year law enforcement career, Gina is an expert at developing diverse, award-winning teams and leading through chaos, crisis and change.  Gina is the President of Gina L. Osborn & Associates, a consulting firm based in Southern California. 
Back to the conference speakers page
Gregory D Evans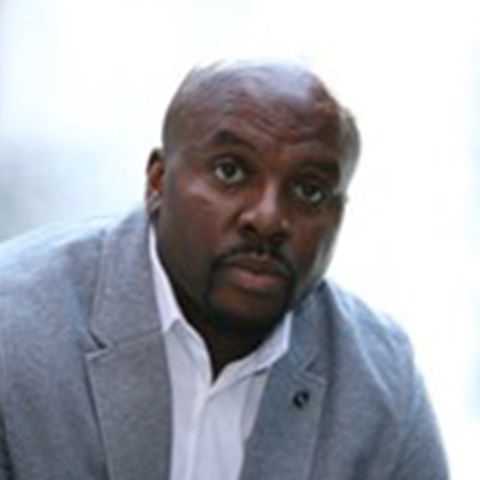 Ethical Hacker & Director, National Cyber Security Ventures, USA

While other cyber security experts received their knowledge from college classrooms, Mr. Evans learned from real world experience. Mr. Evans became a hacker-for-hire in middle school. By the time he was in his twenties, he ran a million dollar a week business before the FBI shut down his hi-tech criminal empire. Soon after, he turned from criminal to cyber security expert.
In the last 20 years, Mr. Evans has taken 4 cyber security companies public on the stock market specializing in penetration testing, cyber blackmail/extortion and training.
Mr. Evans clients are not like traditional clients of cyber security experts, but athletes, entertainers, politicians, law firms, small business to corporation around the world.
Over 20 million people have seen Mr. Evans on television as a commentator on CNN, Fox News, ABC News, Al Jazeera, BBC, History Channel, CBS News, NBC News, CNBC, US Weekly, and TRT World, among many others. 
Back to the conference speakers page
Hariprasad Chede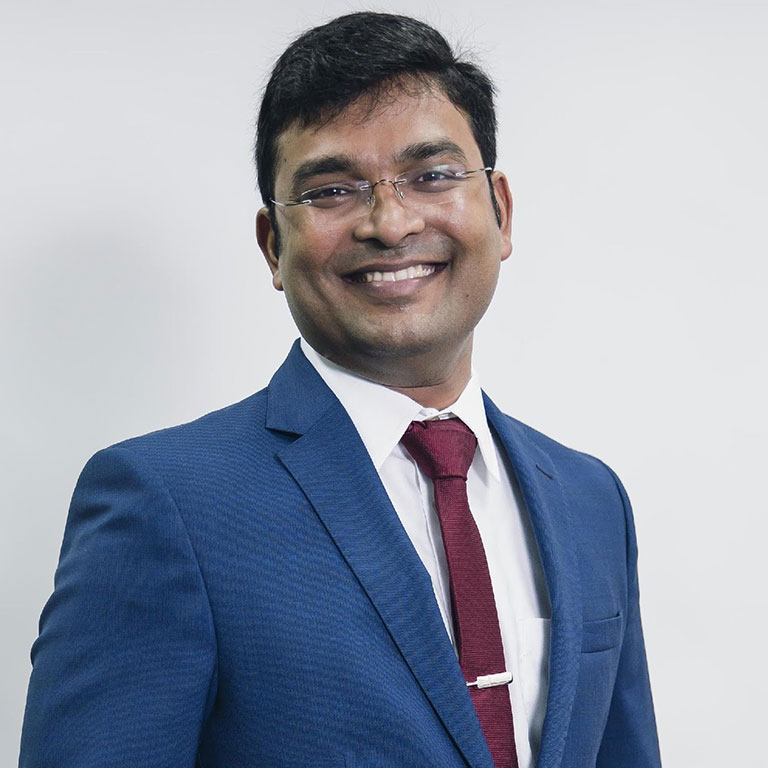 Chief Information Security Officer, National Bank of Fujairah 
Hariprasad Chede is heading the Information Security Risk at National bank Of Fujairah UAE. With over 20 years of experience Hari brings expertise in Information security, Fraud Management, Digital transformation, Change management and Risk management.
He is a thought leader in digital innovation, digital risk and business resiliency and won many prestigious awards. He works closely with the schools and institutions to enable the users to use the digital innovation responsibly. He has earned a number of prestigious certifications on information security and assurance from leading organization's like ISACA, SANS and (ISC)2 . Additionally, Hari is associated with ISACA in many leadership positions since 2006.
He also has a Bachelor of Engineering in Computer Science and Engineering from Bangalore University, India. 

Back to the conference speakers page
Dr. Hoda Alkhzaimi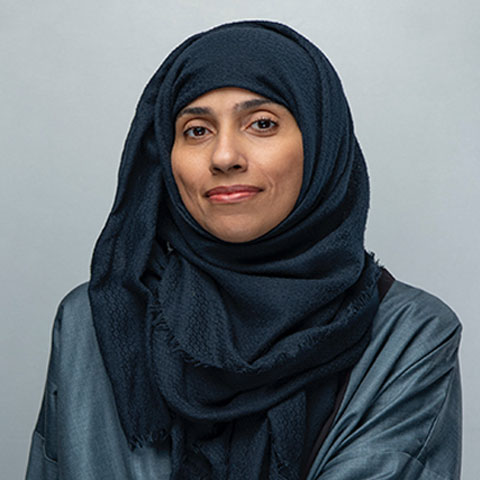 President, Emirates Digital Association for Women
Hoda A.Alkhzaimi served in different posts for research and development in the Technology development sector for the past years, She also played a specific role in developing Cyber Security and Cryptology research and development ecosystems. She headed the Department of Research and Development for Cyber Security and Cryptology in different national initiatives in the United Arab Emirates along with her associations to different security initiatives nationally and internationally.
Back to the conference speakers page
Dr. Jassim Haji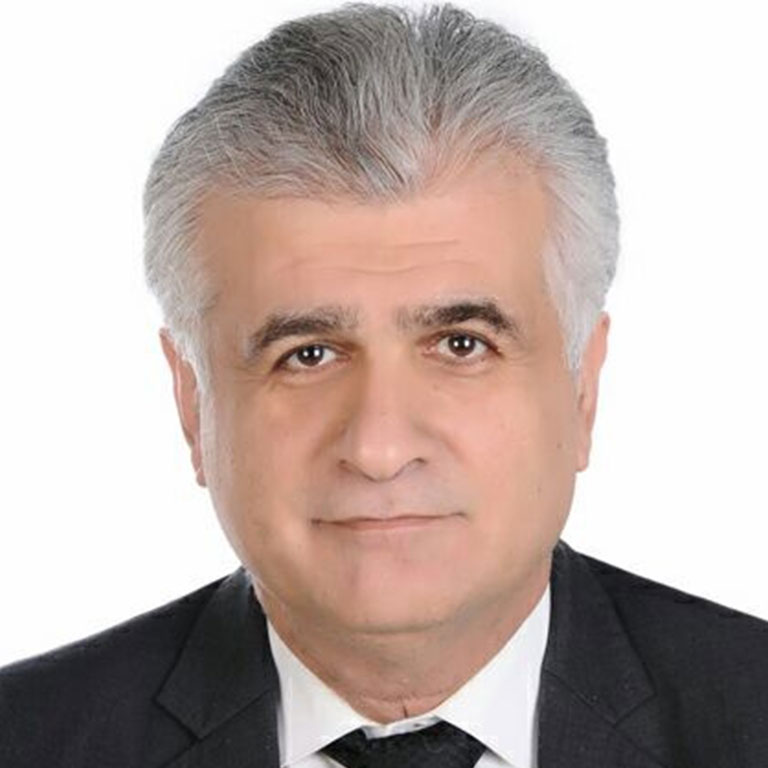 President, International Group of Artificial Intelligence, Bahrain
Dr. Jassim Haji has management and executive experience in Aviation, Hospitality, Technology and Telecommunications for over 30 years. He is an international expert, strategist and researcher in Artificial Intelligence  and Digital Transformation, plus President of Artificial Intelligence Group.
He participated as a key speaker and chairman in over 200 technology conferences in Middle-East and Europe to cover latest technologies such as Artificial Intelligence, Cloud Computing, Big Data, Cyber Security and Digital Trasnformation. He also published articles in relation to the above topics. Dr Haji managed to achieve forty three top Middle-Eastern technology awards, including 12 CIO distinguished awards.  Additionally, Dr. Haji is part of several advisory boards of key technological events in the Gulf and he is participating in several judging panels for reputable technology awards. Furthermore, he has featured on 19 international technology and aviation magazines cover pages with over 80 interviews. Moreover, published four books in English and Arabic on Artificial Intelligence, Digital Transformation post COVID-19, Technology Management and Organization Culture and over 500 articles on technologies with international press and media in both English and Arabic languages.
Dr. Haji has been instrumental in implementing several projects related to Artificial Intelligence, Machine Learning and Chatbots in Arabic. Furthermore, he implemented first regional Aviation Hybrid Cloud Computing in Middle-East, first global Big Data sentiment analysis in Arabic, and first implementation of combined of ISO 27001, 9001, 20000, 240001, 22301, 55000 and 50001 certifications in the world of airlines.
Dr. Haji received his Doctorate in Business Administration (PhD) from the University of Northumbria at Newcastle, UK in 2010. He has completed his Master degree in Management of Information Technology from the University of Sunderland, UK and graduation in telecommunications from the famed Cable and Wireless College, Cornwall, UK. 
Back to the conference speakers page
Jeff Lanza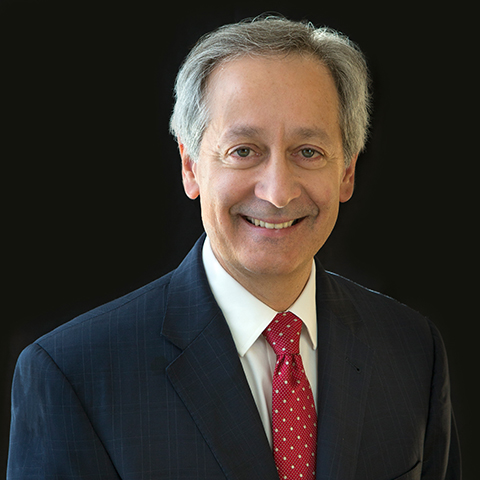 Ex Special Agent, FBI
Jeff was an FBI Special Agent for over 20 years, during which he investigated cybercrime, organized crime, human trafficking, and terrorism. Jeff has lectured at Harvard and Princeton Universities and written two highly reviewed books. He is featured in a Netflix documentary about the FBI and he often appears on national television news programs where he talks about the growing threat of cybercrime.
Back to the conference speakers page
His Excellency Dr. Mohamed Al Kuwaiti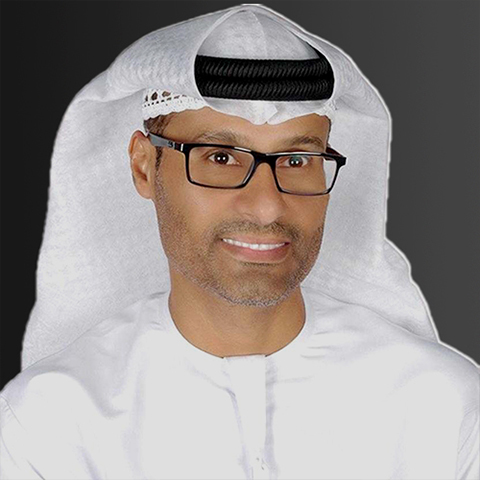 Head of Cyber Security, United Arab Emirates Government

Dr. Al Kuwaiti is currently holding the position of the Managing Director of the National Data Centre under the Supreme Council for National Security. He is also working as Assistant Professor (Adjunct) of Homeland Security Program at Rabdan Academy. In his current role Dr. Al Kuwaiti aims to create a fully governed approach to data privacy, sharing and processing as well as the unification and connectivity of government systems and digitization towards a smart government In 2013, Dr. Al Kuwaiti joined the National Electronic Security Authority and held He held various positions. As the Executive Director of Government Operations, where he managed the National and International government relations. Executive Director of Operations Analysis and Cyber Security.
Back to the conference speakers page
Ken Coghill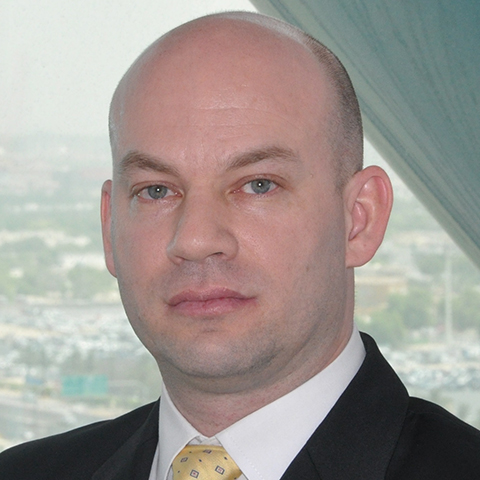 Director - Head of Innovation & Technology Risk Supervision, Dubai Financial Services Authority
Ken oversees the DFSA's operational risk, cyber risk, and innovation supervision programmes. This includes the operational risk and cyber risk supervision of all Authorised Firms, managing the Innovation Testing Licence programme (a.k.a. regulatory sandbox), and overseeing the supervision of innovative technology-enabled financial services providers such as crowdfunding platforms, digital asset providers, and Money Services providers.
Ken joined the DFSA in April 2012 and has led the supervision of brokerage and trading activities, supervised numerous banking institutions, and led the restructure of the DFSA's supervisory risk model. Prior to joining the DFSA, Ken managed a team of market conduct investigators at the Chicago Board Options Exchange (CBOE), prior to which Ken was an open-outcry and electronic equity options market maker on the trading floor of the CBOE.
Back to the conference speakers page
Mark Bentley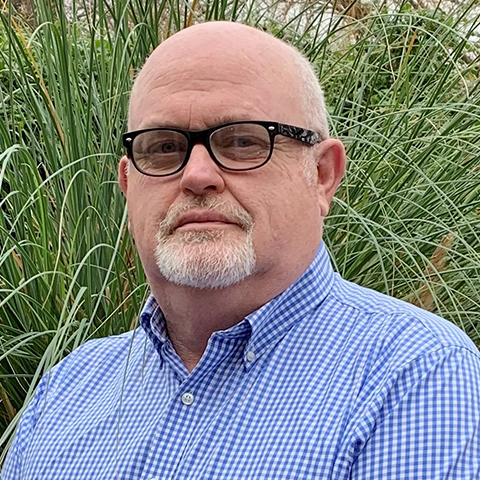 Ex – UK Police and Director, Bentac Training and Consultancy
Mark is a globally recognised cyber investigation expert, who works as an adviser, trainer and consultant to security services, government, and police forces around the world. His experience, and USP, is based on 38 years as a detective, includes working for the UK policing and government intelligence agencies, in the capacity of overt, covert, and reactive operations management. He is an open-source subject matter expert (SME) and lead advisor for forces and government agencies both domestically, and abroad. His specialist area is device tracking and interrogation, digital shadowing, Vehicle telematics, Advanced OSINT skills, injection and weaponizing, profiling wanted persons and manhunts. He delivers these subjects through his training company, Bentac, empowering officers and staff around the world on best practice and lateral thinking in investigations online. He is also the author of a forthcoming book 'The essential online cyber investigators handbook' due to be published in 2022.
Back to the conference speakers page
Dr. Nadher Al-Safvani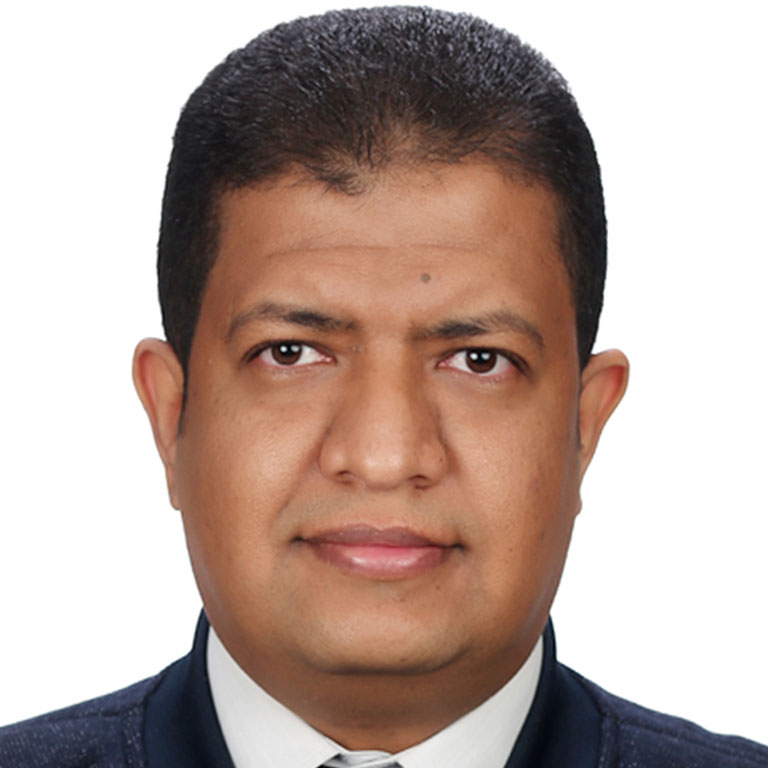 Advisor, Centre for Humanitarian Dialogue (HD)
Hails with 20 years of experience in cybersecurity, Dr. Nadher Al-Safvani currently works as Advisor in the center for Humanitarian Dialogue (HD) in Geneva. Prior to joining HD, he was working as a cybersecurity consultant in ITU Arab Regional Cybersecurity Center (ITU-ARCC) under the Ministry of Transport, Communication, and IT (MTCIT) and ITU in Oman. Dr. Nadher was involved with many projects and services worldwide such as the establishment of Computer Incident Response Team (CIRT), developing of national cybersecurity strategy (NCS) and critical information infrastructure protection (CNIIP), and improving the cybersecurity security posture. He is responsible for the deployment of security assurance products and services that specifically dedicated to enabling better information security readiness for public sector agencies and industry.
Back to the conference speakers page
Oleksiy Feshchenko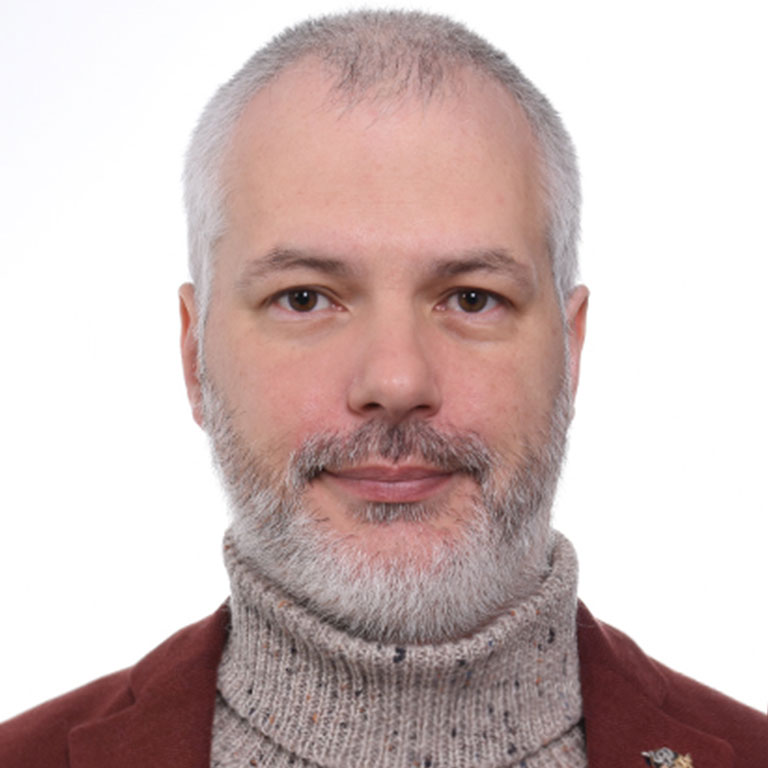 AML Adviser, Global Program against Money Laundering, Proceeds of Crime, Terrorism Financing (GPML), UNODC
Oleksiy Feshchenko is an Advisor to the UN Office on Drugs and Crime (Vienna), Section on Money Laundering and Cybercrime. Since 2016 heads the UN project on countering criminal risks of cryptocurrency. Areas of practical research: cryptocurrency, drug dealing in the darknet, big data analysis tools.
Before joining UN in 2013, Oleksiy worked in the Financial Intelligence Unit of Ukraine as a Deputy Head. Oleksiy worked as an AML Advisor in the Council of Europe and Basel Institute on Governance
Oleksiy holds a PhD in Mathematics from the Taras Shevchenko National University, Ukraine.
Back to the conference speakers page
Prof. Paul W. Poteete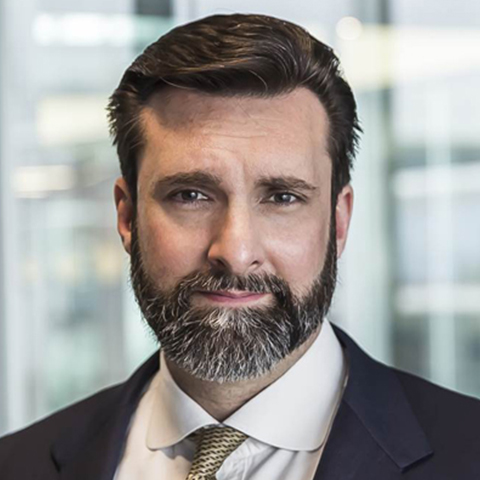 PhD, Associate Professor, Computer Science and Cybersecurity, Geneva College
Professor Paul Poteete has over 25 years specializing in cybersecurity, sociotechnical systems, technology innovation, design, and organizational strategy. He has worked in executive leadership roles in financial, military, retail, and technology organizations, and has taught at more than six universities and colleges. His positions have included CEO, CISO, IT Director, Principle Consultant, and Professor. He holds degrees from the University of Pretoria, the United States Naval Postgraduate School, and several other schools and institutions. He has been interviewed by KITV in Honolulu, Hawaii, the Paul Brislen Technology Podcast in New Zealand, the Pittsburgh Technology Council, and at over three dozen other events. He is honored to have the privilege of helping thousands of individuals, and several organizations, around the world achieve their personal and professional goals.
Back to the conference speakers page
Prashant Nair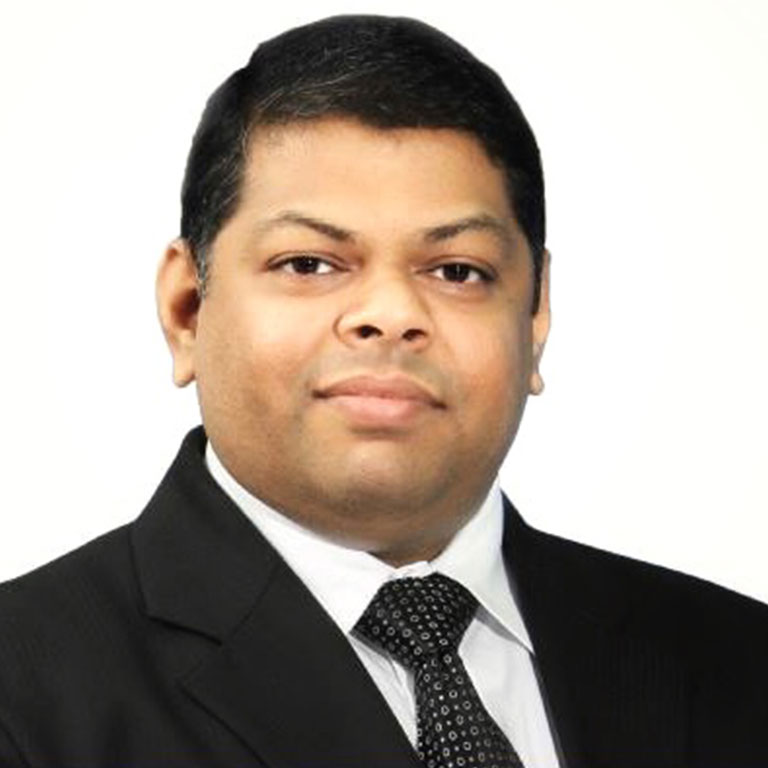 Group Chief Information Security Officer, Network International LLC
Prashant is a domain Risk & Information Security Expert in Banking and Payments Industry. Over 24 years of Banking and Payments experience with 16 years of specialization in Information Security and Enterprise Risk Management.. Functional expertise in structuring and implementing Enterprise-wide Risk management framework integrating the elements of Operational Risk, Internal Control, Fraud Risk Management, Information Security, Business Continuity Management, Cyber Security, Technology risk, Policy Management and Corporate Governance.
Across years in various positions, Prashant has worked with large enterprises and global, multi-cultural organizations. He managed teams and projects globally to achieve implementations of major programs (Governance, Risk & Compliance frameworks). Prashant has a strong background in Risk management and Information security throughout his career and is able to blend his strong skills with business requirements very well.
Back to the conference speakers page
Ramy AlDamati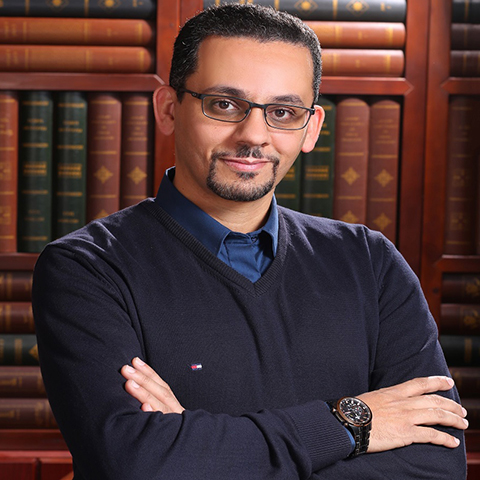 Co-Founder & CSO, AlBrza
Ramy AlDamati is a leading expert in Cybersecurity, Blockchain, FinTech, and EmTech competency building, with over 20-year experience in organizational Consulting in multiple Governments agencies, public and private sectors, Financial, Oil/Gas, and international bodies.
For several years, Ramy AlDamati served as Specialized Emerging Technology Professional & Academic Trainer, Consultant, Project Manager helping professionals or Organizations across the world in their upskilling & Reskilling requirements or Digital transformation journey.
His skills and expertise include Cybersecurity Crime & Forensics Investigation, regulatory compliance, AML, investment advisory, and Learning and Development.
As a Co-Founder of (AlBrza), the Emirati Platform & the first of its kind in the world, which brings together future initiatives to inline with the UAE vision & the directives of the rational government in to see the UAE Government Centennial Plan (2071), his aim to make it the Only Arab Platform focusing in Emerging Technology & Entrepreneurship.
And for his ambition to make the cryptocurrency world safe, Regulated, and secured he Founded his startup (TrustyCrypto) the Ecosystem that will make the cryptocurrency world safe and secured. Throw implementing multiple methodologies, and do Auditing on the crypto transaction and company, and issue a Scam free certificate if they passed the specific screening process.
Back to the conference speakers page
Refael Franco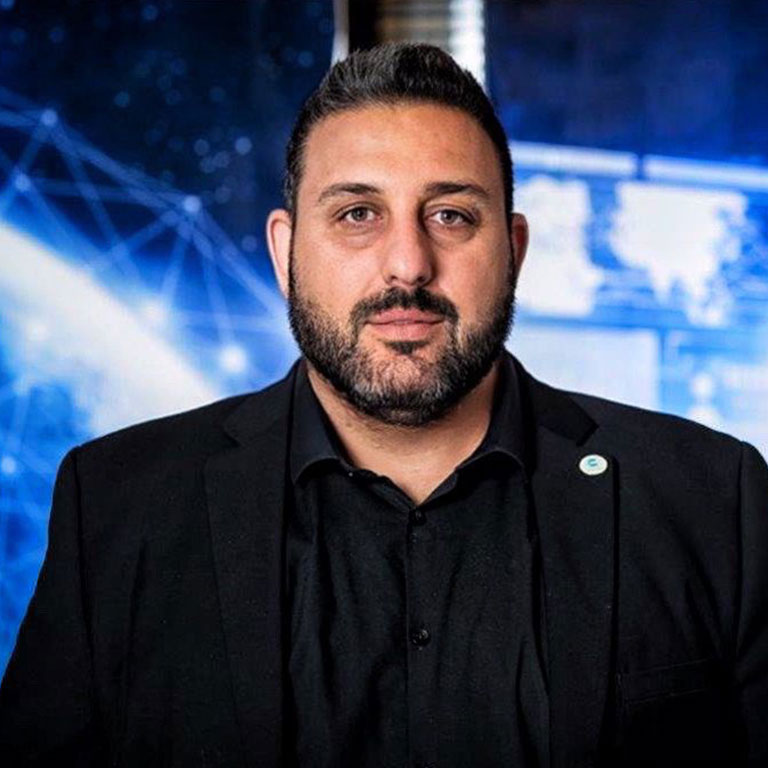 Co-founder Code Blue & INCD - (former) Deputy DG, Israel National Cyber Directorate
Refael Franco is the Former Deputy Director-General of Israel National Directorate, Under Prime Minister most-senior ranking Israeli cyber official. Refael received the "Israeli national security award."
In this role, he was in charge of the overall cyber robustness of the Israeli civil domain - CI, National CERT, GOV, operation, Human capacity, Innovation, biometrics, National risk center, the Election process, and 22 industry sectors. 
Refael established the relationship between INCD to High-Tec industry association. Today he is an Entrepreneur and investor and of Founder: Refael Franco Advanced Technology, co-founder code blue - global cyber crisis management.
Back to the conference speakers page
Ronen Kotlovsky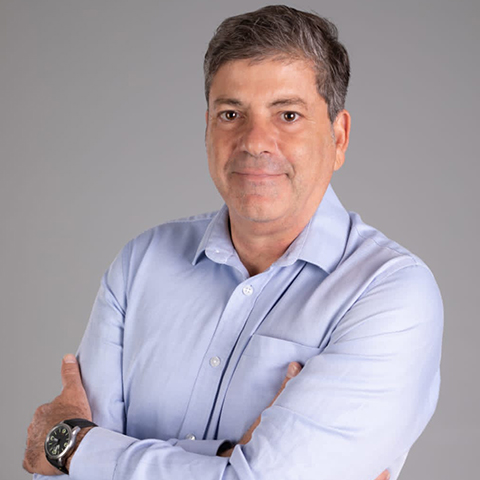 Business Mentor, Israel Export Institute
Ronen Kotlovsky is an entrepreneur and technologies addicted.
Took part at the Pompidou Cyber group under the European Council and in the EU OSCE special missions. He filled Executive and VP positions in several Nasdaq companies and has work experience in 51 countries and versatile technologies with emphasis on HLS and Cyber. He is as well Business Mentor at the Israel Export Institute.
He studied Business Administration (Economia e commercio) at La Sapienza, Rome. He speaks Italian, English, French and Spanish. Those days he is setting up a VC in Tel Aviv to invest in breath taking technologies and lead an early stage start-up in the Cyber/Fintech arena.
He has two boys, live in Tel Aviv and likes spearfishing and traveling.
Back to the conference speakers page
Roshdi Osman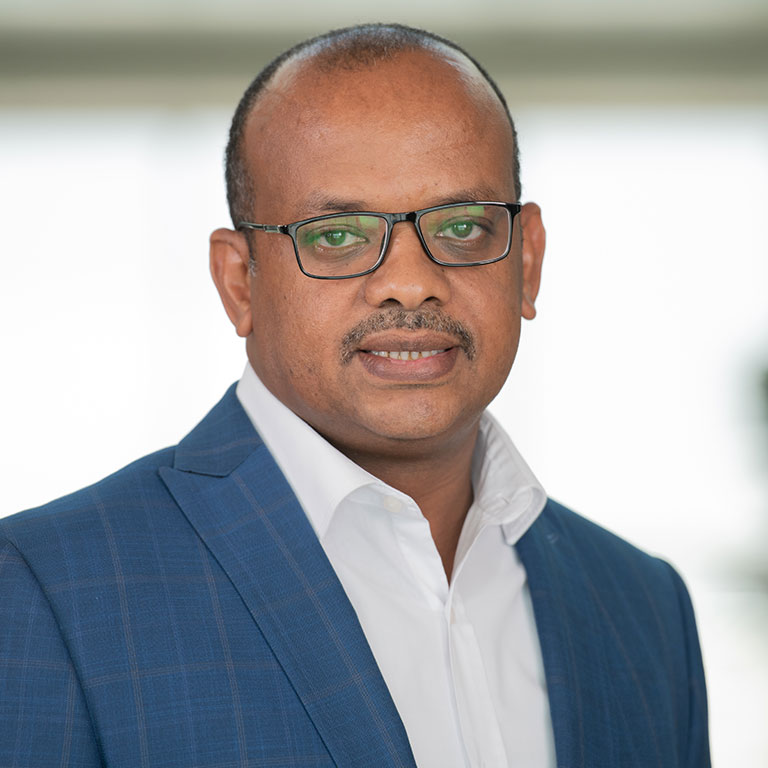 Cybersecurity Specialist, Saudi Aramco
Roshdi Osman, CISSP, CISM, CRISC is a cybersecurity specialist, international speaker and business-oriented information security strategist with over 15 years of experience in security leadership roles at various organizations, including Fortune 500 companies. He specializes in devising strategies aimed at enhancing the overall security while ensuring alignment with business objectives .Roshdi has an excellent understanding of business and information risk management, balancing the need for business agility with information security in highly dynamic global work environment. As a visionary leader with strong skills in business management, Roshdi has established and implemented security strategies and roadmaps , adopting security frameworks and implementing core components to achieve an integrated GRC function.
He is a subject matter expert with a professional track record of successfully designing and implementing enterprise-wide fraud and financial cybercrime risk management programs for large-scale financial institutions.
Roshdi's work experience spans multiple industries including Oil and Gas, Financial as well as Telecom industry. He was awarded the Middle East CISO Top 100 award in 2016 and 2017.
Roshdi is a thought leader and an active member in the cyber security professional community industry. He was appointed as a board advisory member for EC-Council, the world's largest cyber security technical certification body which operates in 145 countries. Roshdi contributes to the field by writing articles for cybersecurity magazines. Some of his featured articles include "CISO Leadership Autopsy" and "Building the CISO Personal Brand".
Back to the conference speakers page
Col. Saeed M. Al Hajri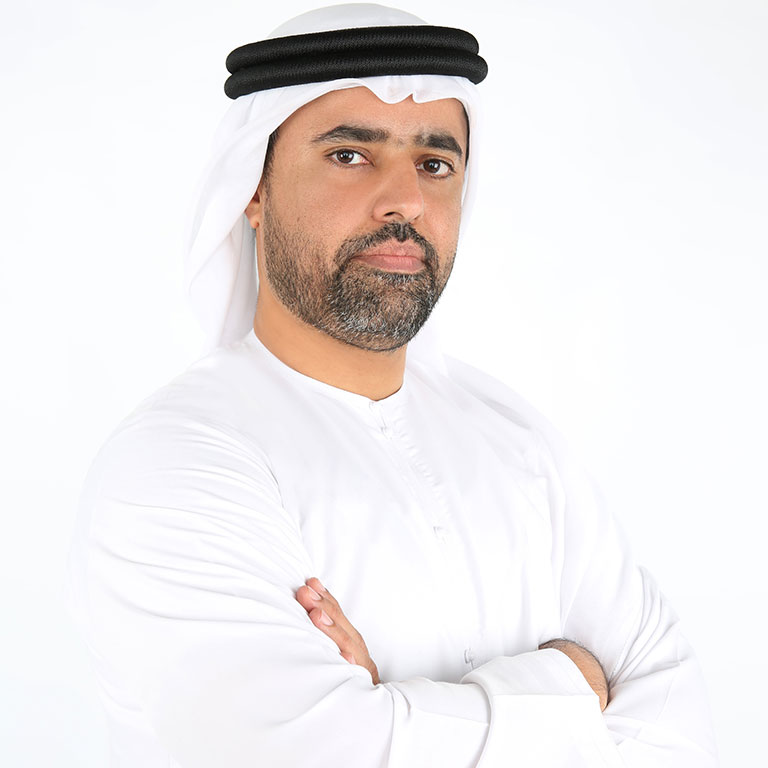 Director of Cybercrimes Department, Dubai Police
Col. Saeed M. Al Hajri is currently the Director of the Cybercrime Dept. at Dubai Police - Criminal Investigation Dept., and he has been with the force for over 25 years combatting cyber and financial fraud related crime; backed by a team of professionals who work tirelessly around the clock 24 hours a day, everyday of the year to protect both private and public interests. He was previously the Chairman of the Interpol MENA Division overseeing and coordinating high-tech crimes.
He holds a BSc in Law and Police Science from the prestigious Dubai Police Academy, and two postgraduate degrees in; (1) MSc in Innovation and Technology from Boston University (2007). (2) MSc in Forensic Computing and Cybercrime Investigation from UCD Dublin Ireland (2015). And, (3) Master's Degree in Strategic and Security Studies from National Defense college Abu Dhabi (2019), His goal is to serve the United Arab Emirates in his best capabilities.
Back to the conference speakers page
Siham Benhamidouche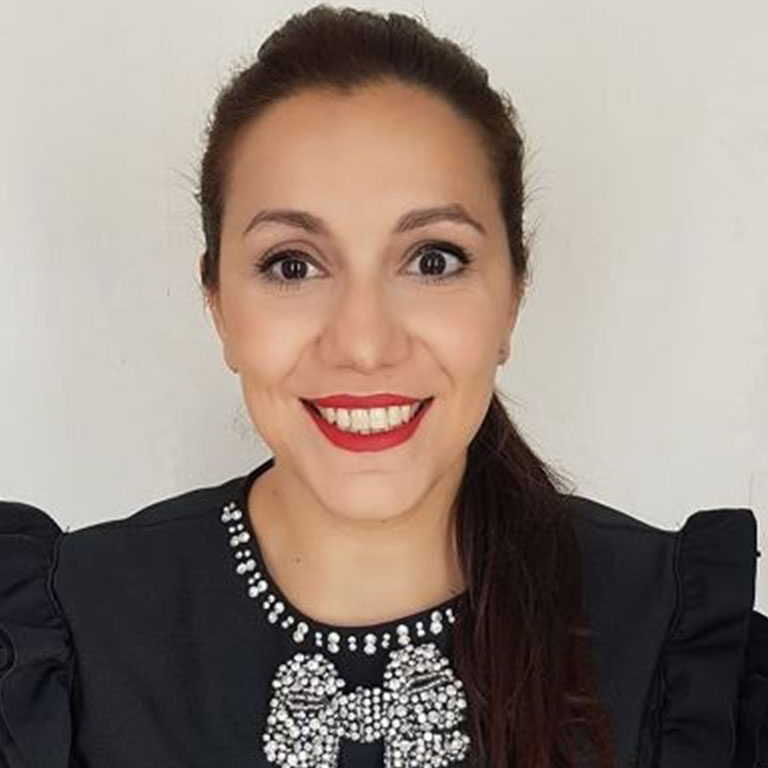 MEA Cybersecurity Officer, Schneider Electric 
Siham Benhamidouche has been working for more than 15 years in IT and Cybersecurity.
She started her career in Security at Areva T&D as Network Supervisor and then she became Telecommunication, Security and Messaging Manager to deliver all the security solutions (peripheric and end points) for a secure and performant network to more than 200 sites over the world. In 2012, she moved to Schneider Electric where she has taken over the role of Web Infrastructure Director, maintaining and leveraging Amazon cloud or hybrid model to deliver relevant and secure infrastructures to critical applications. 
Since 2017, Siham is working as Digital Risk Leader, protecting all Schneider Electric's public facing footprint to secure interactions with Partners, distributors and Customers, and ensuring compliance with regulations as well as providing web security guidelines, standards and driving Cybersecurity awareness within the Global marketing practice. In 2019, she has also taken the role of Cybersecurity Officer for Middle East and Africa, where she is responsible for leading and implementing the Cybersecurity strategy across the zone, contributing to improve Schneider Electric's cybersecurity maturity and posture.
Back to the conference speakers page
Sofia Scozzari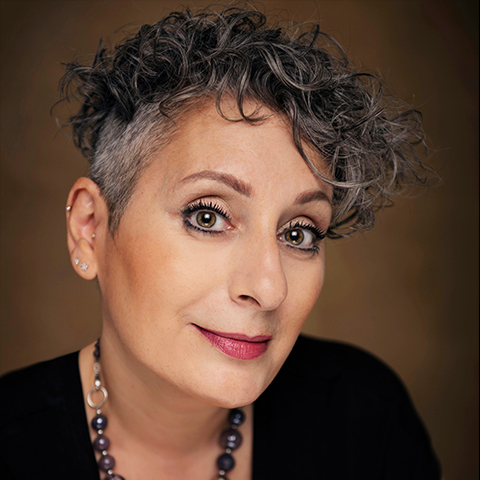 CEO and Founder, Hackmanac; Board Member, Women for Security 
Passionate about IT since she was 16, Sofia worked as Consultant and Project Manager for major Italian companies. Former CEO of a Cyber Security Consulting company, she has 15 years of experience in Cyber Security. Since 2017 she lives in UAE where she founded Hackmanac to processes data on Cyber threats and support Risk Management activities. Member of CLUSIT Scientific Committee, she is co-author of the Clusit Report since 2011, analyzing thousands of cyber attacks every year. Finally, she is Board member of Women For Security, the Italian Cyber Ladies Community to support the female presence in Cyber Security.
Back to the conference speakers page
Somnath Sarkar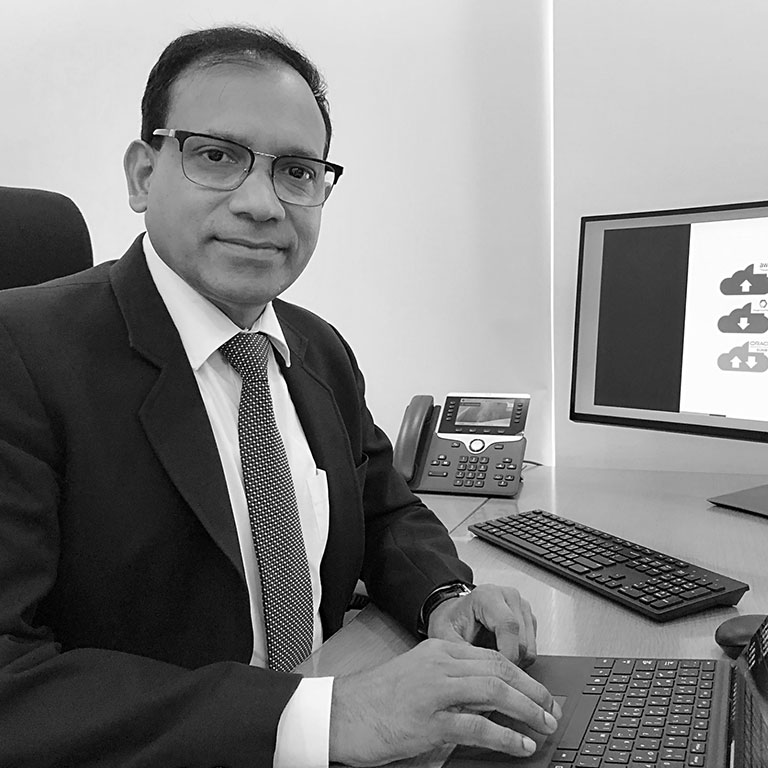 Group Head of Information Security, Mashreq Bank 
Somnath Sarkar is Senior Vice President and Chief Information Security Officer at Mashreq Bank UAE, providing singular accountability for all information security and data privacy controls in the bank. In his CISO role, Somnath visualized the changing landscape of digital cyber-security and was instrumental in enabling disruptive technologies to grow in the evolving marketplace, introduced effective digital security, system designs and data and helped his organization to take calculated risks and transform it as a market leader. With more than 30 years' experience as an Information Technology (IT) professional with strong expertise in Information Security, Data Privacy, and enterprise IT architecture, Somnath has a successful track record of establishing and implementing large scale information security programs. He had designed and implemented advanced tool-based cyber defense frameworks that continuously monitors and detects forward looking Cybersecurity threats and vulnerabilities. As part of his role, he has performed evaluations and successfully implemented organization-wide security systems to protect the availability, integrity, and confidentiality of critical business data and information systems.
With deep expertise in managing Data Privacy office with responsibilities including advising on compliance with GDPR and local data protection laws, monitoring adherence to GDPR standards, Somnath acts as a single point of contact with supervisory authorities and data subjects across Mashreq Bank. Besides, he excels in creating policies that enforce compliance with legislation and deliver Data Privacy trainings to all Mashreq staff to increase awareness of data protection measures. Highly skilled, dedicated, and enthusiastic team player with excellent leadership and communication skills. He is a highly rated public speaker, frequently keynoting on cyber security topics at large events including Cloud Summits, Fintech forums, and others.
Prior to joining Mashreq Bank. Somnath served a CIO in VP Bank FC, Vietnam where he led transformation programs for credit card & core banking, data analytics, contact centers, BPM & CRM, robotics, enterprise mobility & STP. Working with several big-4 consultants, he launched a digital banking platform, data governance processes and several COE's across the country.
Previously, as Technology Head for Citigroup, Hong Kong, he pioneered smart banking architecture for retail, integrated solutions across e–channels, built new Data Centers and "follow-the-sun" helpdesk, & led IT virtualization saving millions of dollars. He drove several quality programs viz. ISO & Leeds certification for green Data Center.
Prior to Hong Kong, Somnath was with Citigroup, Singapore, where he managed IT finance, forecasting models, product-rate cards. He also served as Projects Head for core banking, infrastructure, and integration of systems across countries.
Somnath's formative years were in Citibank, India where he spent 15 years in Technology operations & Data Center. During this time, he expanded the customer touch points across the country and managed a global support unit to support 36 countries.
Somnath holds a Master's in Statistics & has successfully completed several leadership programs. He is an active speaker in CIO seminars and a member of computer societies. In Hong Kong, as a member of e-Banking team he represented the association of banks to frame IT policies for country regulators.
Back to the conference speakers page
Steven Sim Kok Leong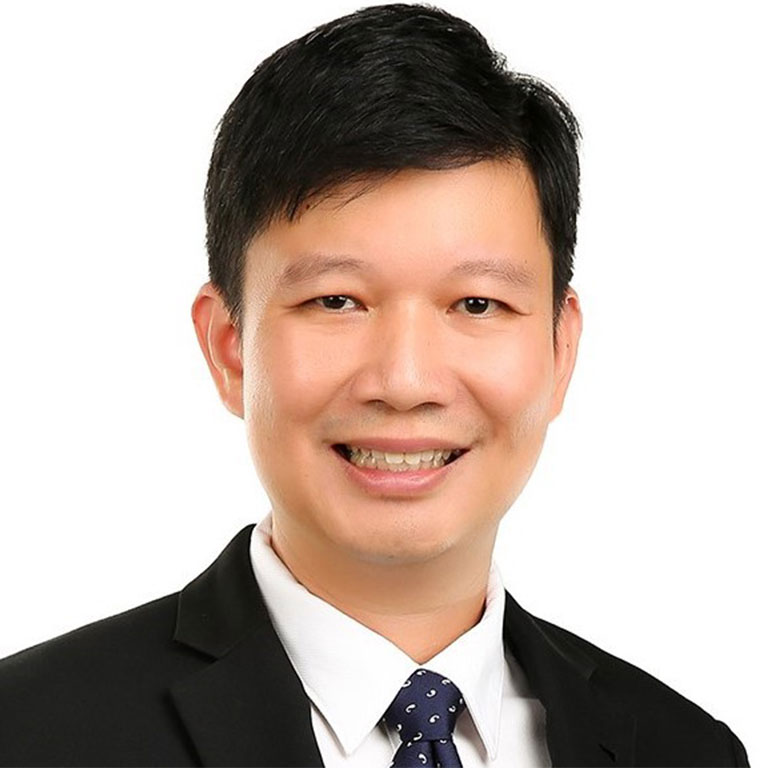 President, ISACA Singapore Chapter 
Steven Sim has worked for 24 years in cybersecurity field with large MNCs and critical infrastructures, undertaken global CISO role, driven security governance, initiatives, incident response, security architecture, technology, operations.
He is the President of ISACA Singapore Chapter, and Chair, OT-ISAC Executive Committee and holds Masters in Computing, CCISO, CGEIT, CRISC, CISM, CISA, CDPSE, CISSP and technical GICSP, GREM, GCIH, GPPA certifications. He has spoken, panelled and provided vCISO mentorship to SMES and start-ups. He is APMG-accredited trainer for ISACA and recognised in Peerlyst 29 Highly Influential CISOs, Singapore SkillsFuture Fellow and Professional (Leaders) Finalist in Singapore's Cybersecurity Awards 2018.
Back to the conference speakers page
Steven Wilson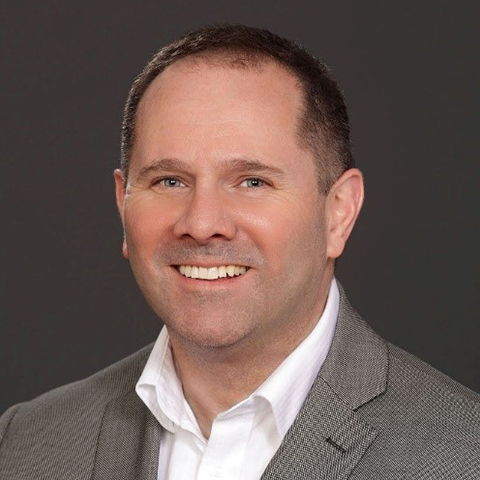 Digital Investigation and Technology Consultant, Cybercrime
Taking technology transformations to new heights. Steve currently works in the information and communication technology ecosystem providing strategic solutions to his clients. Steve sees patterns were others see noise, whether it is cyber/digital forensics, big data analytics challenges, risk management, digital transformation, or strategic innovation leadership. Combined with a number of professional and academic certifications; Steve epitomizes industry best practices within the field of information and communication technology, providing strategic insights for successful outcomes. Some of his past clients come from a variety of industries including financial services, law enforcement, oil and gas, retail, legal services, government, transportation, education and non-profit.
Back to the conference speakers page
Sultan Al-Owais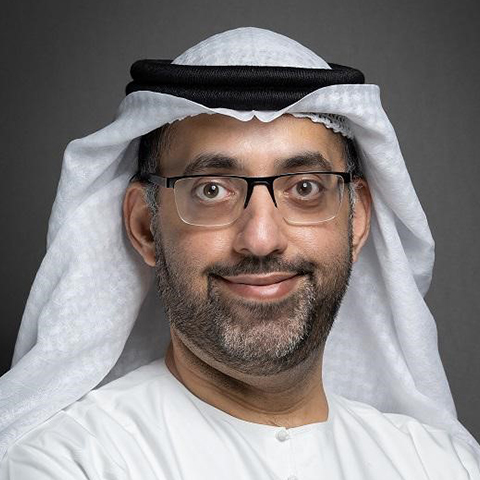 Digital Lead, The Ministry of Cabinet Affairs UAE
Sultan is the digital Lead for the Ministry of Cabinet Affairs UAE. Sultan is a computer engineer, an accomplished career infosec professional, and has served in leadership technology and cyber roles across several sectors and domains.
Back to the conference speakers page
Her Excellency Thuraya Mohammed Al-Hashimi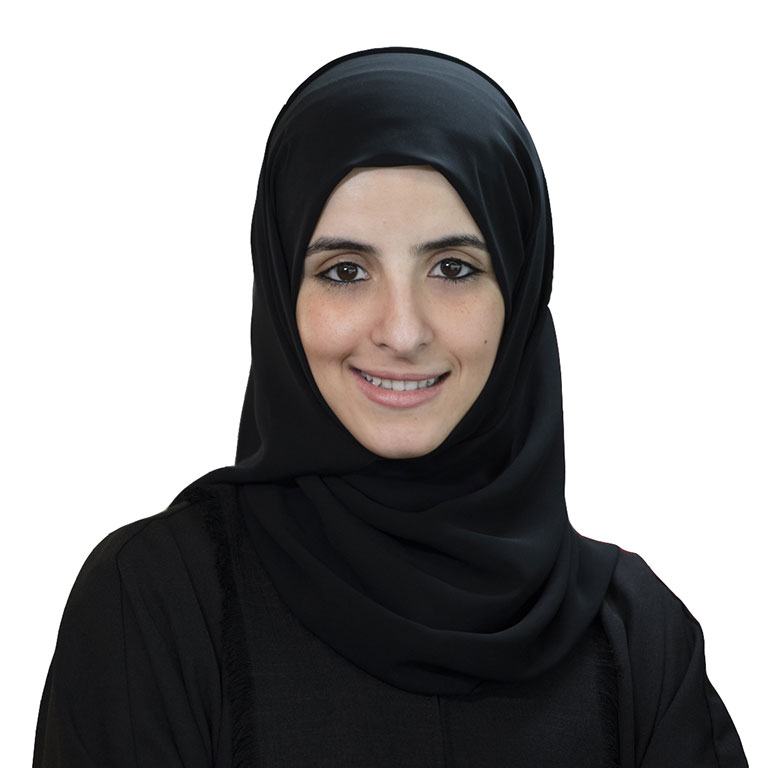 Executive Director, Digital Data Enabling Sector, Federal Competitiveness & Statistics Centre (FCSC)
HE Thuraya Mohammed Al-Hashimi is an Emirati Executive Director, Digital Data Enabling Sector in FCSC since January 2021.

Serving the office of the Minister of State (as her first employer before the merger of ECC with the FCSA) for almost a decade, Thuraya has vast experience in Human Resources & Support Services Management. She started her career as a Senior Research Analyst at the Office of the Minister of State in 2012, where she managed and monitored UAE performance in various international reports. Soon in a couple of years, she became the Support Services Executive Director as part of the inauguration taskforce spearheading the HR &Talent Acquisition team, Finance and IT from 2016 until 2020.
In 2019 Al Hashimi was assigned interim responsibilities of the Strategy & Future Department, in addition to her responsibility as the Support Services Executive Director, where she managed various strategic projects ensuring alignment to the UAE Government Vision.
Thuraya is a holder of an Excellence Diploma from the American University of Sharjah (2015), and a Bachelor degree (with Distinction Honor) in Applied Science in Business & Mgmt. from Dubai Women's College (2008)
Back to the conference speakers page