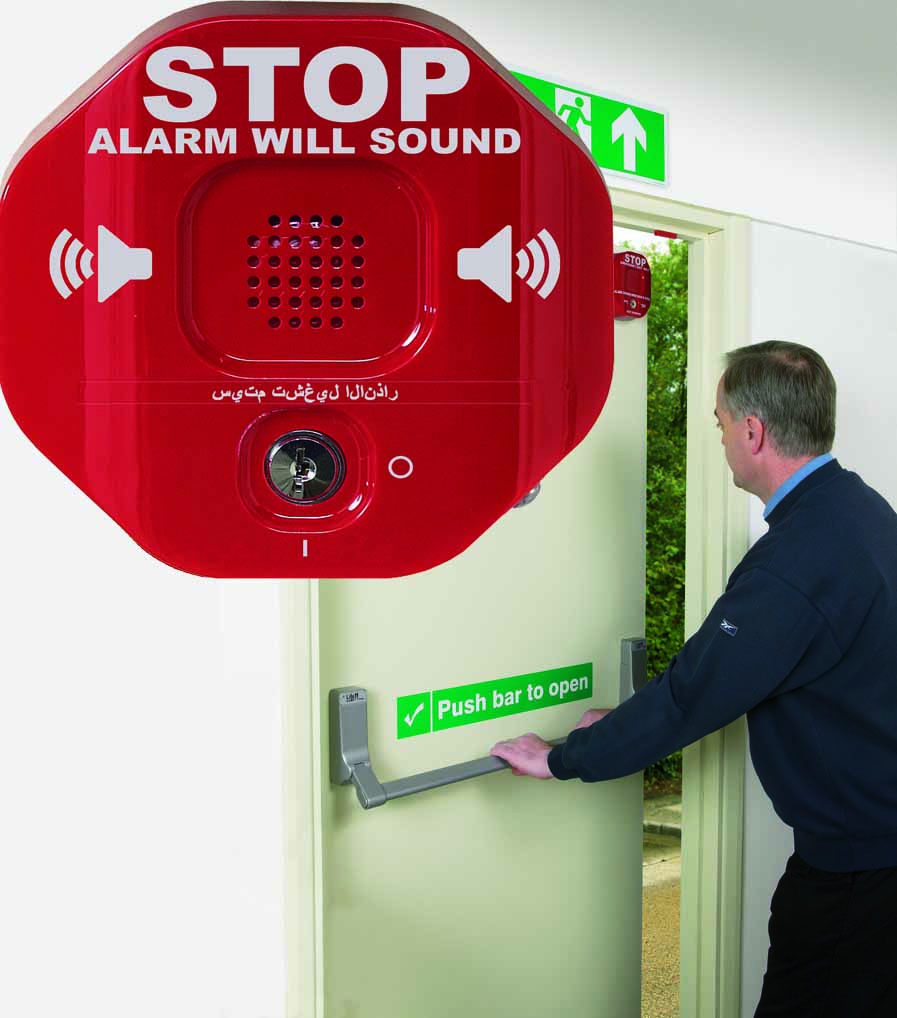 The Exit Stopper is a unique and highly effective way to prevent unauthorised use of emergency exits and fire doors. It also serves as an inexpensive security device which helps prevent theft.
If a protected door is opened, the Exit Stopper emits an ear piercing 95/105 dB alarm. Once the door is closed a number of reset options are available including an automatic function. A key for authorised personnel can be used to override the alarm. The virtually indestructible polycarbonate housing also provides a highly visible deterrent.
With multiple fitting options, the Exit Stopper can protect single or double doors with any style of door mounting and can be installed and protecting doors within minutes.
The Exit Stopper is also available with wireless technology which enables wireless monitoring of exit doors that are fitted with the unit. Transmitters have been fitted into each of the devices that can then be remotely monitored by a small wireless control panel.
For further information, visit website