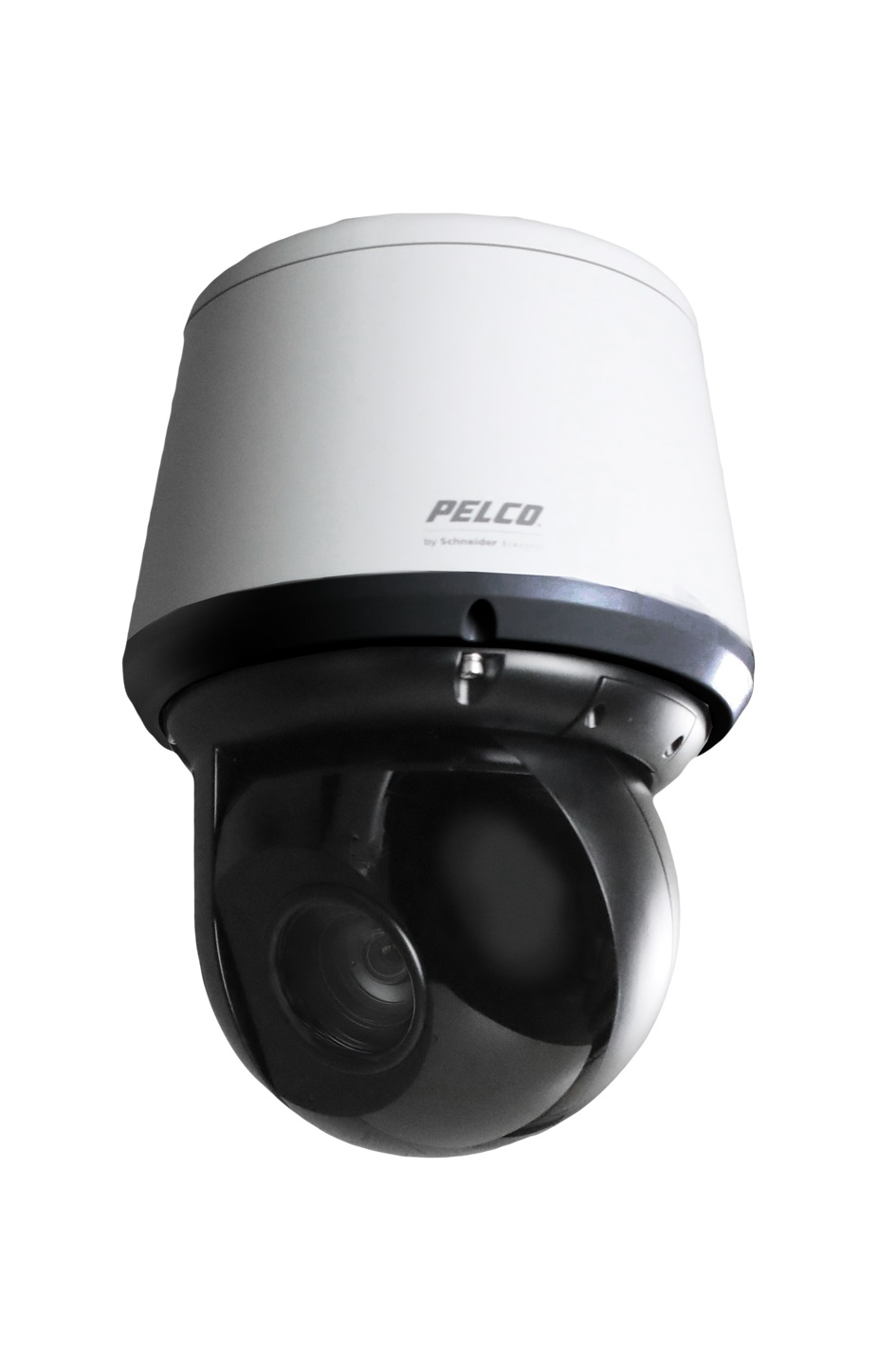 Pelco's Spectra Professional IR 4K Camera, features "above the horizon" viewing capability providing greater coverage. The camera also provides built-in IR illumination on areas of interest such as roadways, ports, parking lots and building perimeters up to 150 meters away offering a solution for customers who are frustrated with the inability of typical PTZ cameras to capture key image details in poorly lit environments.
Key Features
IR Illumination: The IR light zooms itself automatically to illuminate any areas of interest. This capability is especially important for crime prevention in poorly lit spaces. The infrared illumination (IR) has proportional brightness based upon zoom, creating visible pictures without any light up to 150 m from the camera. The IR wavelength is 850 nm giving an almost undetectable light source in locations where visible light is undesired or light pollution is regulated.
H.265 Compression: It includes the highest industry compression standard, making it ideally designed for use in 24x7 surveillance applications for reducing bandwidth and storage needs.
Video Encoding: It provides three methods of video encoding- H.265 Main Profile, H.264 High/Main/Baseline Profiles and MJPEG.
Digital Image Stabilization: This aspect not only reduces blurring associated with camera motion, but also maintains a smooth image when surveilling bridges affected by continuous vehicle movement, on top of poles with sway, or in windy areas.
Round-the-Clock Look-Up Capabilities: Combined with automated infrared zoom and digital image stabilization, the Spectra IR can monitor events that occur + 15° above the horizon line, all day and all night. This look-up feature is important for surveillance of bridges, seaports, and sporting venues where above-the-horizon views are required.
For further information, visit website