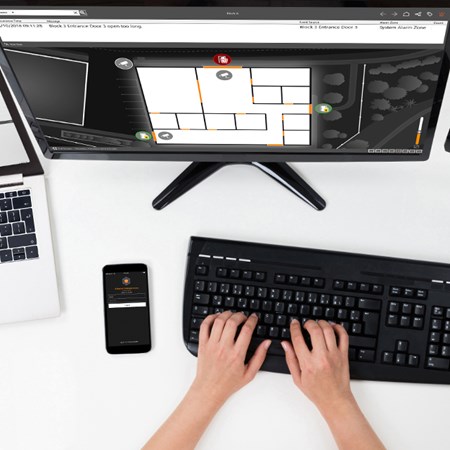 Command Centre is fully configurable to meet the unique needs of your site, from perimeter solutions, intelligent access control and building management right through to critical sites with some of today's highest security requirements.
Command Centre provides centralized site visibility and monitoring, ensuring situational awareness for all buildings and the perimeter on both local and remote sites. Information is displayed in real-time, allowing a quick and accurate response to security threats, while data visualization and reporting enables you to make operational decisions with greater precision.
Fully scalable and supported by continuous investment in research and development, Command Centre will support your future growth and changing security requirements. Compliant with many requirements and standards globally, Command Centre also allows you to roll out the same security solutions in any location.
People management
Keep people safe with intelligent access control management, powerful emergency response capabilities, mobile access solutions and simple, effective cardholder and credential management.
Site management
Protect your people and assets with enhanced site monitoring and situational awareness, alarm management, effective perimeter security, advanced reporting and flexible mobile solutions, all controlled from one powerful platform.
Business management
Ensure business continuity and operational flow through efficient management of workforce compliance and safety. Provide proof of compliance with accurate, timely auditing and reporting.
Building management
Create efficiencies through integration with building management systems to reduce energy costs, identify critical faults early, and support modern work environments.
For further information, visit website