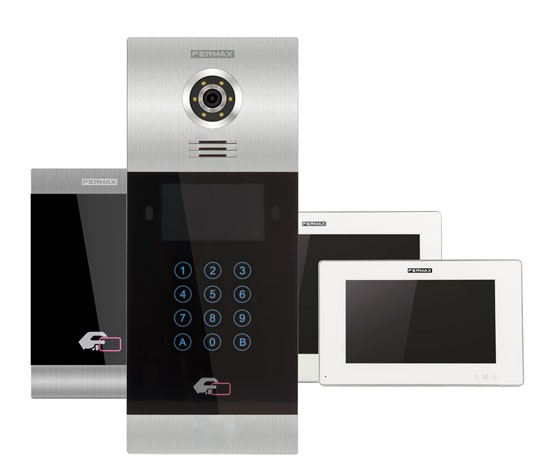 FERMAX MEET IP system is a 100% IP system based on SIP P2P infrastructure, highly efficient, flexible and with strong adaptability. MEET system provides superb HD video quality and crystal clear audio communication. MEET allows the installer to define the IP range according to the projects needs making the network management easier.
The system is composed by two outdoor panels with touch capacitive keypad or robust mechanical keypad, two monitors in 4 different colours – MIO (7" and 10") for indoors and a Guard Unit.
MEET's centralized alarm infrastructure provides a 24/7 protection against intrusion. MEET's complete lift control function allows to see and interact easily with the lift. To ensure the safety of the community, MEET offers a great integration with CCTV cameras.
For further information, visit website