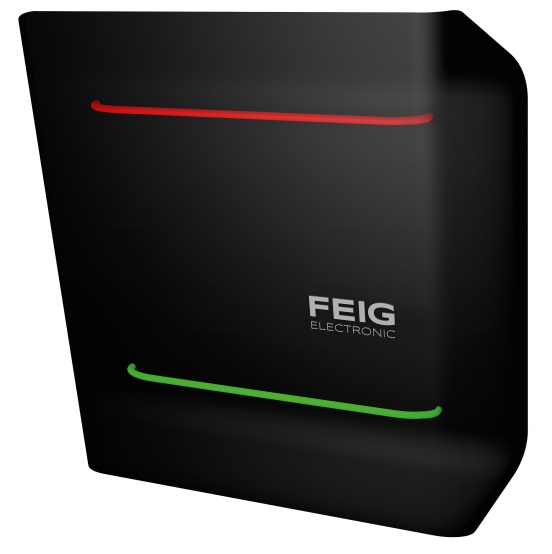 The ID LRU500i Compact Reader combines a powerful RFID reader with an integrated antenna and signal light in one single device. The Compact Reader is ideal for vehicle identification and parking access control applications in airports, universities, gated communities and others.
Key Features
Supports all RFID label orientations (Circular Antenna)
1 external antenna connector for 2-lane applications
Up to 8 m Read Range for vehicle access control
Robust and weather-proof housing (IP65)
Wiegand and RS485 interface (variant LRU500i-BD)
Power-over-Ethernet interface (variant LRU500i-PoE)
Integrated access control panel (variant MAX.U500i)
Integrated traffic light
VESA Connector
Benefits
The new Compact Reader is small and yet has a long-range performance up to 8 m to allow vehicle entry and exit in an efficient manner. Access parameters can be easily administrated and stored in the reader's non-volatile memory and control the gate actuators with its own internal GPIO. This makes it effortless to install the Compact Reader as a standalone vehicle access control system or integrate with other systems.
The device is equipped with a full range of suitable interfaces for vehicle access control and vehicle identification applications. It combines a signal light, a powerful RFID reader, and a potent UHF antenna in one sleek device. Additionally, the reader is equipped with a circular-polarized antenna capable of identifying transponders in every possible orientation. An external antenna can also be added to control a second lane or to enlarge the reading area. Furthermore, the device is able to store application keys in a completely secure environment and its cabinet approach ensures ease of installation and maintenance. The Compact Reader is a fail-safe solution because it does not require an antenna cable which is often damaged during installation and operation. It just needs a power supply and an interface cable; and only one cable is sufficient when using PoE (Power-over-Ethernet).
For more details, view website
For more details, visit website