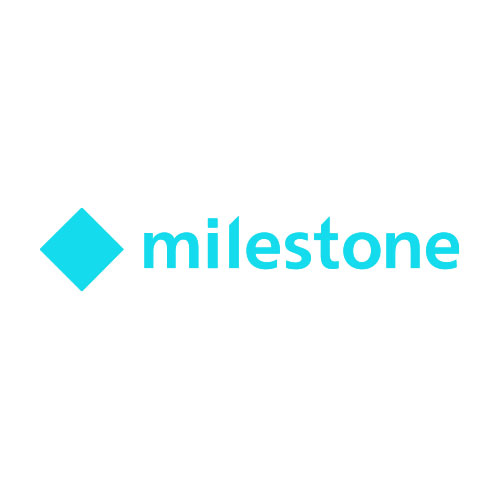 What's in store from Milestone at Intersec 2019?
Milestone Systems is a true global industry leader in open-platform IP video management systems; designated the world's No. 1 video management system for 10 consecutive years (IHS Global June 2018).  With our open platform approach, we are assisting thousands of organizations manage risk, protect people and assets, optimize processes, and reduce costs and complexity, while delivering uncompromising quality.
As something completely new, Milestone will have a vertical focus at Intersec 2019. In collaboration with the partner community, solutions which provide business benefits to the specific industry needs of retail, transportation and safe cities will be showcased. Ten Milestone community partners will do demonstrations of how Milestone's technology can be used to create innovative and cost-effective solutions, ranging from advanced storage to video analytics.
Any exciting new product launches and innovative solutions you'd like to share?
Another major focus area will be the benefits of high performance in business video systems, enabling Milestone customers to do more with less and driving down the total cost of solutions. 
In 2018 Milestone Systems started a journey towards the next video revolution by taking a deeper look at how intelligent video systems can support people and organizations in making sense of the rapidly increasing influx of data. One way to handle visual data is to deploy hardware acceleration and machine intelligence systems, to spot issues faster, foresee incidents and identify trends.
The newly released Milestone Husky X series is designed to unlock the full potential of Milestone's XProtect video management software (VMS), offering remarkable performance and low total cost of ownership. At Intersec 2019 Milestone will showcase how these products give customers and partners the possibility to design small or very large business video solutions using the Milestone Husky X-series NVR's as scalable high-performance building blocks.
The new Milestone Husky X series of high-performance NVR can support up to 700+ cameras as the hardware is optimized for optimal XProtect performance thanks to hardware acceleration. The X series of NVR's achieves this high performance thanks to hardware acceleration where system performance can be boosted just by having the graphics processor taking over the heavy lifting in decoding video, leaving room for the system to handle other tasks. Because the X-series are based on industry standard hardware and software, these NVR's are easy to keep hardened in a cyber security context.
What is the future of VMS and video analytics technology and how will this impact how businesses operate?
Since the day Milestone was founded, the purpose has always been to make the world see. The systems are designed to support professionals in their mission to provide people, organizations, and communities the basic right to live safely by improving efficiency and well-being in our society.
The future belongs to more and more connected systems, enabling companies to leverage the data our systems collect in new areas like business intelligence. The combination of Video and Artificial Intelligence allows businesses to create efficiencies by processing much more data in much less time, empowering end users to make better decisions more quickly.
Video analytics help businesses by spotting issues faster, foreseeing incidents and identifying trends. With hardware acceleration, these are great examples of how technology advancements enable more insight and better decision making on the one side and lower total cost of ownership and higher performing systems on the other. Both are key in our "making the world see" vision and both are related because as more and more data will be recorded and stored, the more we need efficient storage solutions at a viable cost.
We also see the openness that Milestone has embraced since day one, is spreading and we take great pride in working closely with a vivid community of partners and developers, each a leader in their area, and together deliver more options, functionalities, and value both in PC and in mobile applications.
Can you provide details of recent case studies from previous projects that you've been involved with in the Middle East?
With its technology proven across the Middle East and in more than 150,000 sites worldwide, Milestone Systems is the world's leading developer of open VMS platforms that enable users to address a wide range of challenges, from security to broader applications, where insights into organizations and their operations are required.
Milestone is widely deployed in retail, property management and hospitality businesses across the region and is helping operators to immediately respond effectively to exceptional security, safety and operational events, even before they escalate. Local and global retail stores and property developers, like for example Majid Al Futtaim, is taking advantage of video analytics to balance queues and increase employees' productivity.
In Abu Dhabi and Dubai, regarded as some of the safest cities on the planet, Milestone VMS is used to manage devices in public and private facilities in order to respond quickly and proactively to threats. VMS keeps people safe by ensuring that critical infrastructure is secure, pollution is kept under control, transport systems work effectively, and disasters and emergencies have minimal impact on the public.
Among our other customers, you can find international airports making sure they meet the highest standard of security; Worldwide shipping companies monitoring deliveries and tracking packages; and Public transportation companies making sure order is kept at all stations
How has Intersec helped your business grow in the region?
Milestone has participated at Intersec 11 years and it has provided a good venue for showcasing our technology and solutions with our partner community. It allows us to get closer to the market and identifying new end-users.