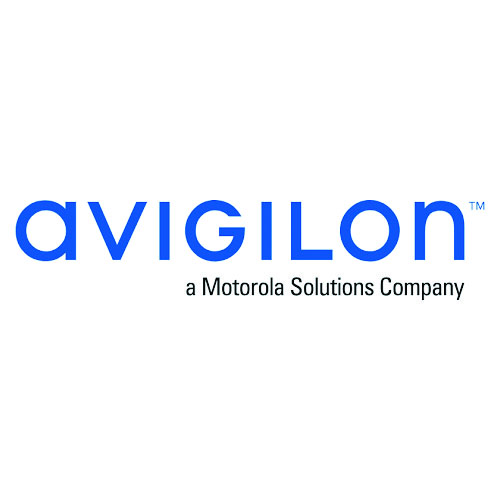 What we have instore for Intersec 2019
Avigilon Corporation ("Avigilon") is excited to once again be showcasing our latest video, artificial intelligence, video analytics and access control solutions at Intersec 2019 (Booth Stand C22 - Trade Centre Arena).
As one of the biggest international events for the security and safety industry, Intersec provides us with the opportunity to engage with both EMEA and international customers and demonstrate how our innovative solutions can meet their needs.
At this year's event, we will be showcasing the newly released Avigilon Control Center (ACC)  6.14 software, with enhanced capabilities for Avigilon Appearance Search™ technology across ACC™ sites, increased security and enhanced performance. We will also feature Avigilon Appearance Search technology, a sophisticated deep learning artificial intelligence (AI) search engine that sorts through hours of footage with ease. This technology allows users to quickly locate a specific person or vehicle of interest across multiple sites that are connected to the same ACC client. 
Our new Avigilon Appearance Search Blurred Export feature will also be showcased at Intersec 2019. This feature allows Avigilon Appearance Search results to be exported by ACC software while blurring all images of all other subjects other than the person of interest in the video.
Under the GDPR principal of right to access, organizations need to deliver to a data subject all the personal data collected about them upon request, including video collected by a video surveillance system. The Blurred Export feature allows other people appearing in the video to be anonymized when delivering video to a data subject upon their request, helping to support organizations' efforts to comply with new data protection and privacy requirements of GDPR.
We will also be featuring Avigilon™ Unusual Motion Detection (UMD) technology, an advanced AI technology that will bring a new level of automation to surveillance. UMD technology is designed to continuously learn what typical activity in the scene looks like and focus the operator's attention on atypical events needing further investigation.
We will preview a look into the future video analytics capabilities of our H5 camera line which is expected to launch in 2019. Avigilon is also excited to be showcasing H4 Video Intercom, which enables you to quickly and easily identify and communicate with a visitor before remotely granting access, also works with Avigilon Appearance Search technology. We will also be showcasing our most advanced multisensor camera – the H4 Multisensor, which features up to 32 MP total resolution, self-learning video analytics, H.265 compression and content adaptive infrared technologies.
Our Middle East case studies
Avigilon provides trusted security solutions to the global market. We design, develop, and manufacture video analytics, network video management software and hardware, surveillance cameras, and access control solutions for many projects in the Middle East.
We were recently selected by INDEVCO, an international manufacturing and industrial consultancy group to enhance its safety. INDEVCO deployed approximately 1,100 Avigilon H4 Bullet and H4 Dome cameras with self-learning video analytics for nine locations across Lebanon, Saudi Arabia and Egypt. All of these cameras run on Avigilon Control Center (ACC) video management software, allowing security personnel to view all of INDEVCO's sites from a single, centralized location and via tablet or smartphone when on-the-go.
The Avigilon system has enabled INDEVCO to set up analytic rules to receive notifications of movement in areas where safety is a concern, helping to ensure a proactive response while decreasing liability exposure.
With the installation of Avigilon security solutions, there has been a significant improvement in how INDEVCO employees handle finished goods. By implementing an advanced security and surveillance solution that is as forward-thinking as its corporate philosophy, INDEVCO has successfully deployed a system to better protect its employees, assets and facilities. As a result of the exceptional performance of its Avigilon system, INDEVCO plans to install Avigilon solutions in its other Middle East locations.
Intersec's success is our success
Intersec is Avigilon's most successful security exhibition and conference in the Middle East region. We have been able to secure a number of new customers across various verticals as a result of exhibiting and look forward to more opportunities in the future.
Our important industries
Avigilon provides advanced security solutions to a broad spectrum of industries, including stadiums, education, healthcare, public safety and government, gaming, retail, banking, energy and more.
The future of digital surveillance and video analytics technology
A critical mass has been reached in the volume of video data captured and the limits of human attention to effectively search through that data. As such, the demand for video analytics is increasing globally. Through the power of artificial intelligence (AI), Avigilon is developing technologies and products that dramatically increase the effectiveness of security systems by focusing human attention on what matters most.
As security technology evolves, the cost of video analytics has decreased while performance increases. The emergence of GPU technology, in particular, has created powerful new advancements in video analytics that redefine the way integrators think about and interact with their video surveillance systems.
With the democratization of video analytics, and increased use of artificial intelligence and deep learning, we believe that video analytics will be inherent in all digital surveillance and used in broader applications.